Raising start up money step 3: Solving big problems
Successful businesses have to be able to demonstrate their Unique Selling Point (USP) or Value Proposition when approaching both potential investors and their target customer base.
Part of this offer includes products and/or services which weren't there before and therefore form the key part of their market solution.
Below, you'll find 6 businesses of varying size and growth stage who are providing genuine solutions to problems in their respective spaces.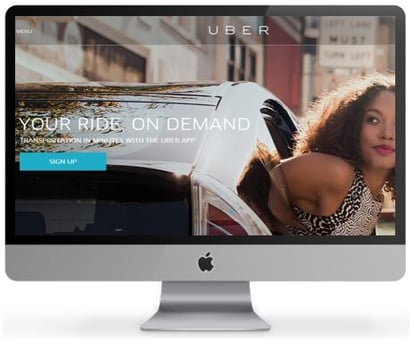 Problem:
Traditional taxi despatch services have a number of weaknesses, including a lack of transparency (customers can't see where they are), having to call head office instead of being able to contact the driver who is coming to collect them, and people carrying less paper money and change as they use their cards more.
Solution:
Uber uses technology to make booking and getting into a car quick, simple, and safe. When you request your ride, you are immediately given identifying information about the driver (telephone number and photograph) and car (colour, make, and registration number).
The ease of ordering a car via Uber's app means they are able to make "transportation as reliable as running water, everywhere, for everyone".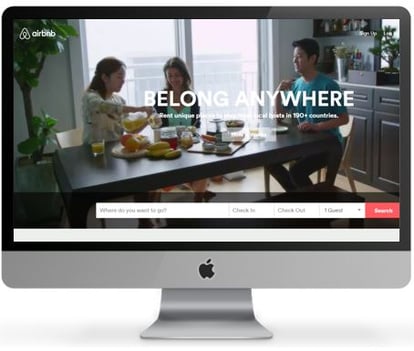 Problem:
Individuals with a spare room or empty apartment to fill have no centralised place to let people know that it is available or when.
Solution:
Airbnb built an online platform where people (hosts) can rent out their unoccupied rooms or apartments to others (guests).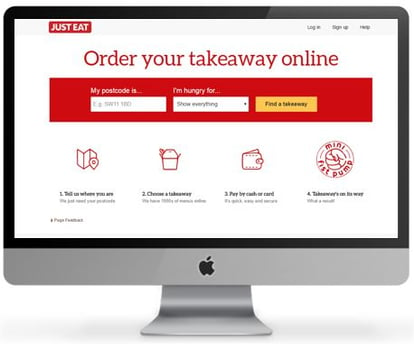 Problem:
Searching for and ordering the perfect takeaway can be difficult. Rooting around drawers for menus, not know what the restaurant you've never tried is like, and awkward phone orders made the whole process very disjointed.
Solution:
Just Eat have redefined the way people enjoy takeaway by giving consumers choice – from the type of food and restaurants available, to how they place, pay for, and receive their order.
Their 8 million + consumer reviews means that customers can make informed decisions about where to order great takeaway. Just Eat's app and mobile platform delivers a quick, easy, and fuss-free way to order takeaway.
Here are some startups who have been (or will be) raising money, along with the solutions they are providing to some big problems faced by the sectors in which they operate: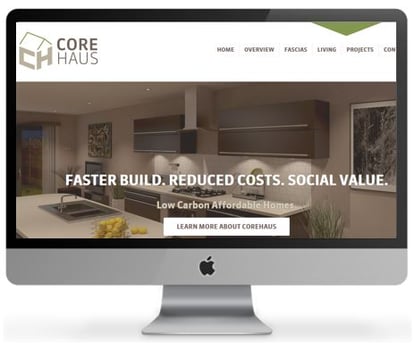 Problem:
Currently, the UK is not building enough homes. This year, around 35,000 new, affordable homes will be built. However, demand is nearer 55,000 and signs show that this will increase to 75,000 by 2020. A 20,000 unit shortfall - per annum - is a major problem which desperately needs a transformational approach.
There are a number of factors which are responsible for this shortfall: build costs continue to rise and there is a serious shortage pf both skills and material.
This is a direct result of the crash of 2008, where the UK lost almost a generation of trades. It is important we build more efficiently and effectively. Quality is also a major issue.
There needs to be a better way of doing things, which can be achieved through standardisation of modern methods of construction, where sustainable, well-designed and beautifully-built, affordable and aspirational housing can be created.
Solution:
The solution is CoreHaus. Homes are built around a standardised core and footprint, and deliver amazing flexibility, in terms of their external elevational treatments. Houses are designed to fit into an urban, as well as rural, settings.
Problem:
As global trade has increased and the success of the Internet means that the world is more connected, an increase in the amount of data available means that companies are often hindered by information overload.
In a time of growing political uncertainty and conflict, many companies can also find themselves having to outsource their intelligence and security support which can be financially draining.
Solution:
Intelligence Fusion fused the techniques used in intelligence analysis with technology to create an online network and communications platform for the security and intelligence sector.
Think LinkedIn, but specific to this sector and far more intuitive, as Intelligence Fusion has been created specifically to allow subscribers to the network to uncover new sources of information and then share this important intelligence quickly.
Intelligence Fusion makes information sharing more streamlined and effective, significantly reducing the costs associated with outsourcing intelligence support by providing a common intelligence picture which minimises risk and maximises opportunity.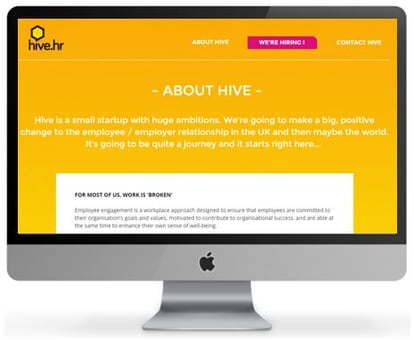 Problem:
For most of us, the employee / employer relationship is broken. Employers aren't doing enough to engage with their employees in the UK and as a result we have a huge engagement deficit.
Solution:
Engagement starts when you give your employees a permanent voice so that you can understand and measure engagement as well as take timely action to address the problems that negatively impact engagement.
Hive helps employers to understand, measure and improve employee engagement in a transformational way by giving employees this permanent voice.
Each of the businesses above identified a genuine problem in the marketplace and have created a product or service which solves that problem.