Craig Peterson
A Day In The Life: Dan Ord, Senior PHP Developer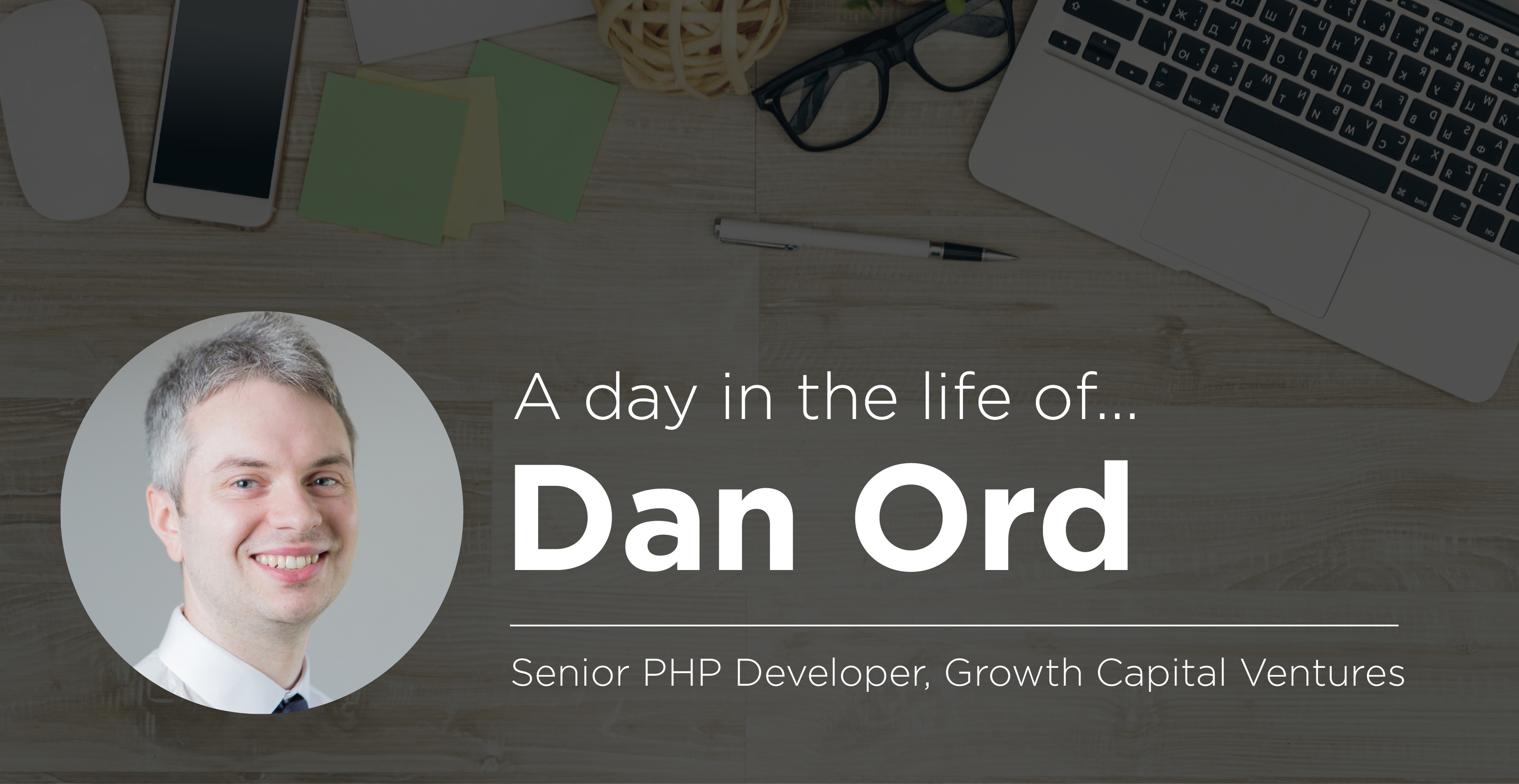 Having joined us in the summer, I spoke to Dan recently about his day-to-day activities as our Senior PHP Developer.
Describe your role as Senior PHP Developer?
My role is a quite a broad one - I'm essentially responsible for all Linux-based projects that come in through the door.
As such, this involves deciding which technologies to use, application planning and design, hardware considerations and even some system administration thrown into the mix.
What are you currently working on at GCV?
At the moment, lots of different projects!
The main focus of my time is with our existing GrowthFunders site. I'm looking at adding more ways to help businesses raise finance, by building new products into the system.
What does a typical day in your diary look like?
I always start my day with a glass of water. No coffee or tea here - only the good stuff.
We use Jira in the office and I usually pick up from where I left off the day before - tickets, tickets and more tickets!
When I'm not doing ticketed work I'm usually in a meeting either planning out what needs to be done next or doing 'show & tells' to showcase the work I've done so far.
I like to break my days up by going for a quick walk at lunchtime. So far none of the other developers in the office seem remotely interested in joining me - their loss really!
How do you feel technology or digital has or will impact our industry?
Technology moves at a fast pace and if you don't keep up, there's a good chance you'll fall behind.
It's for this reason why I'm currently looking into technologies that can work with data in real time.
Given the financial side to the business, I believe the likes of Node.js can play an important role in helping us stay ahead of the competition.
What's the favourite part of your role - and more importantly, why?
By far the best part of the role is the people I work with. I've not been here long, but within the first week of working here, I knew I was going to fit in.
A close second is being able to influence the direction in which the company heads in terms of how we build our websites and applications.
It's a humbling feeling being able to look at a finished product and have the ability to say "I did that".
What's the biggest challenge you've faced so far?
The biggest challenge has been building a prototype for a new web app we have in the pipeline.
I have complete control over the direction of the project, including what technologies to use, architecting of the system and the ongoing maintenance of said system. It's a big task, but also an extremely rewarding one.
Outside of work, how do you relax?
Relaxing is something reserved for later on in the evening since my daughter Alyssa came along!
When I do get some spare time, I am partial to some PC gaming, but to be honest by the time I manage to get on the computer I'm too tired, so that rarely happens!
Going rock climbing once a week in an attempt to keep fit, I have to do this as one thing I do have a lot of time for is food - I love food (which seems to be a recurring theme in the office)! As such, each night I try and rustle up something mouthwatering (or just edible) to feed the family.
Want to connect with Dan? You can find him over on LinkedIn here - and if you want to read about the rest of the team, see our 'day in the life' posts for Anthony, Billy, Emma, Dave, Dan, Luca, Sam, Jordan, Tony, Andrew, Sarah, Michael, Lauren and James.