Craig Peterson
A day in the life: Dan Smith, Head of Digital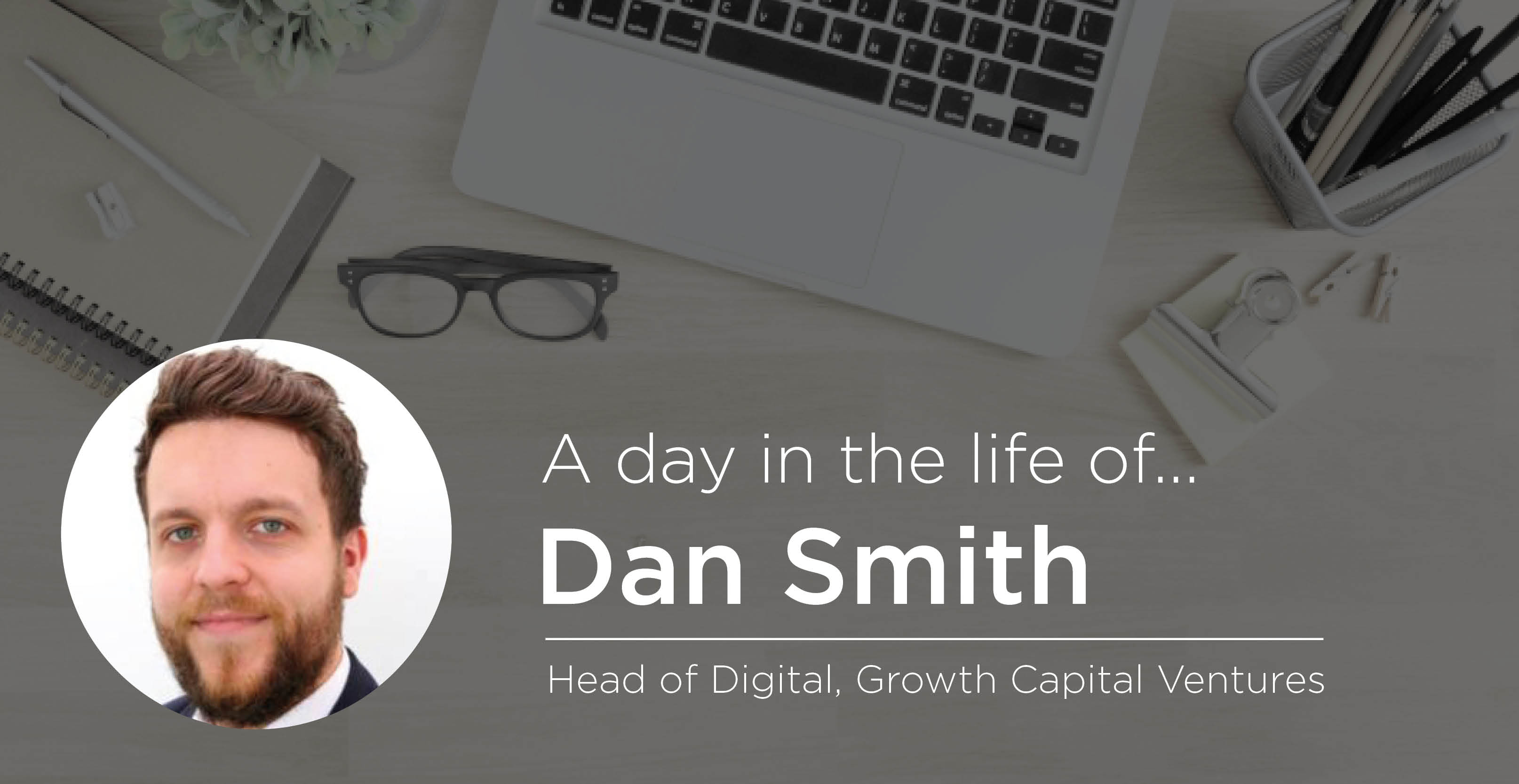 Chatting last week to our Investment Management Associate Luca Peterson, this week I caught up with Dan Smith, GCV's Head of Digital (and after a few weeks without a mention, coffee is back on the agenda!).
Describe your role as Head of Digital?
My primary focus at GCV is to lead the development and implementation of our digital strategy.
As a company, we want to continually bring new investors into our network, engage the network with meaningful and suitable communication, and have awesome entrepreneurs bringing their companies to us for investment - and it's my responsibility to use the wonderful world of digital to support that.
This can include everything from the delivery of regular blog posts through to the technical migration of an existing website to a more user-friendly version - in essence, if there's an element of digital involved in a piece of work at GCV, I'm generally involved in some way, shape or form!
What are you currently working on at GCV?
The overarching piece of work I'm focusing on is the formalising of the digital strategy.
We know where we want to be, understand what needs to be done, and we have the resources to do it - now it's a case of formulating the plan to implement.
Given the fast-paced nature of the industry, and the ambitious plans of the company, it's an interesting time - some days I'm the architect and builder at the same time, planning what we need to do one minute and physically doing it the next!
As such, the specific elements of our digital strategy are continually evolving. We learn and we grow, but we also make changes and adapt, pivoting [enter Ross meme] to put our focus on a certain element in a way that we may not have done before.
The work at GCV is awesome, but with so much to do, crikey the days fly by!
The investment scenario can be a traditional one in many senses. How important is digital's role?
I like to think I can be unbiased with questions like this, as I appreciate the traditional and analogue aspects of many industries just as much as I do digital.
The role of in-person communication - or even talking on the phone - is undoubtedly a key one when it comes to investing. It doesn't matter whether you're investing £100 or £100,000 - sometimes you need a little handholding through the process.
And whilst digital shouldn't try and take this away and force, in our instance, investors into making decisions with their money that they aren't fully comfortable with, I strongly believe digital has just as vital of a role to play.
Think of it this way. Having a smartphone or a tablet is no longer something restricted to younger generations. You could very easily be into your 70s or 80s and be just as comfortable using such a device as your children or grandchildren.
You could be more receptive to digital communications than people half your age, yet having been more cautious in your approach, are focused on only receiving communications that truly matter to them.
Conversely, you could be in your 20s and having been fully immersed in digital since your early years, have a natural filter when it comes to communications. It takes something special to stand out and appeal to you, drawing you in to find out more.
From my point of view at GCV, we need to reach out to these two types of people (and more) in a way that engages with them; a way that brings them to our site as a visitor.
We then need to provide them with the right content to make them convert into a potential investor and subsequently offer the information around our deals to ensure that if they want to invest, they can do so by making the most informed decision possible.
Now this has of course happened traditionally offline, and for some it still happens that way - but with so much technology available to us, using it correctly can mean we can truly engage with our audience in the way they specifically want, need and expect.
What does a typical day in your diary look like?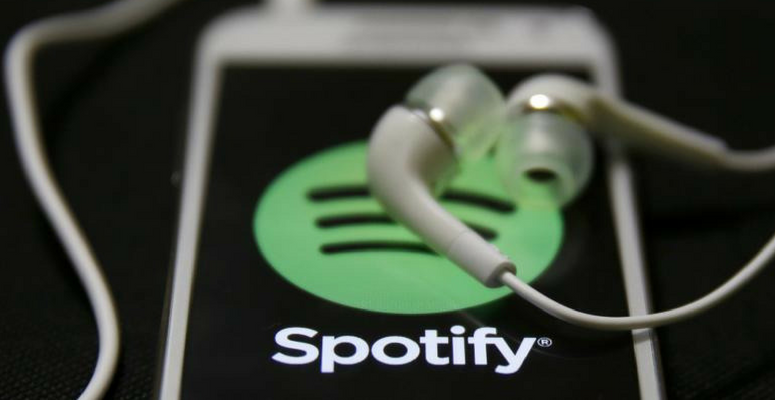 It's a combination of coffee, headphones, Trello, Jira, meetings and wondering where the time has gone!
I love (good!) coffee and music, so they both fuel my day. Trello and Jira are both brilliant tools that allow me to organise my immediate workload and that of the team when we have, for example, blog posts to produce or social media graphics to design.
Meetings are very much an important part of everyone's day at GCV, given that there's such a huge amount happening. However, I'm happy to admit I'm not a fan of the traditional meeting (I've been involved in far too many over the years that have lasted an unnecessarily long amount of time!), and so try and keep them to 30 minutes maximum now, with an agenda and actions - and if we need a follow up meeting, we can arrange one.
I always try to be as fluid and as agile as I can be in the workplace, but the meeting length is definitely one of my little work hacks I like to try and be quite strict with!
Of all the components you work on when delivering a digital strategy, what's your favourite to get involved with?
Content!
I got into the digital industry as a content writer, and it's always been a passion.
The good thing for me is content runs through every part of a digital strategy. Downloadable guides. Blog posts. Social media updates. Webinars. Videos. They're all vastly different, but they're all centred around providing content to your audience.
It's always been that way, and it always will be that way. The channels and mediums will change, but our audiences will always want great quality content that's relevant to them.
What's the biggest challenge you've faced so far?
One of the most obvious challenges for me has been getting to grips with the industry terminology. It's such a fantastic one, but being so vast and varied, there's so many different phrases to understand, it can be more than a little confusing at first trying to fully appreciate the differences between SEIS and EIS tax reliefs, and how BPR plays a role in IHT!
Tied into the above, the Financial Conduct Authority have strict guidelines on what you can and cannot do as an authorised and regulated organisation. Having not worked for an FCA authorised company before, this has been interesting.
It's perhaps not been challenging in the sense it's been difficult, but certainly in the sense that there's so much to take in, and some of the guidance can be interpreted in various ways. It definitely keeps you on your toes!
Outside of work, how do you relax?
I love cooking and I'm addicted to listening to music. Put me in the kitchen with Spotify playing and you can leave me there for hours (especially if there's a glass or two of red available!).
I took up skateboarding again 18 months ago and I'm only marginally better than I was 20 years ago. I genuinely want to spend more time practicing and improving - I have no intention of it being anything other than a hobby, but I'd like to be able to jump on my deck without the fear of doing myself some serious harm.
Having notoriously been averse to DIY, I've recently got into it after realising I can actually put up a shelf - and I thought I'd jump straight in at the deep end and renovate our entire main bathroom. I'll let you know if I'm still married in a few weeks!
Want to connect with Dan? You can find him over on LinkedIn here - and if you want to read about the rest of the team, see our 'day in the life' posts for Luca, Sam, Jordan, Tony, Andrew, Sarah, Michael, Lauren and James.