Craig Peterson
A day in the life: Luca Peterson, Investment Management Associate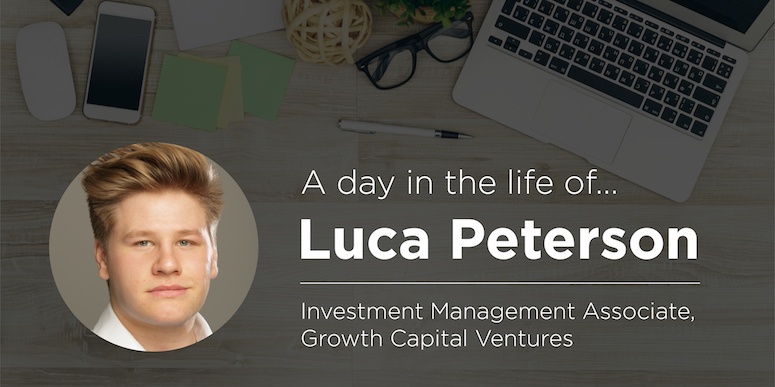 With last week's post focusing Sam, our Marketing and Design Executive, now it's time to have a chat with our Investment Management Associate, Luca Peterson.
Describe your role of Investment Management Associate
As Investment Management Associate, it's my role to work closely with all investment opportunities that come through to the GrowthFunders platform from start to finish, particularly the property deals we are currently on with at the moment.
Alongside this I am involved with all aspects of the marketing, as well as being responsible for running and monitoring our internal company intranet and task management software.
In addition to the investment management side, I am also responsible for producing multiple articles and guides on various topics in the alternative finance and fintech sector.
What does a typical day in your diary look like?
On a daily basis, I start my morning routine by noting down all the tasks I want to have completed by the end of the day. I then have a scan over our social media channels and support with any content to be published.
Each morning we have an investment and marketing team stand up to kick start the day and inform each other of what projects we are currently on with.
Next I would generally be on with writing a blog piece or guide and getting that ready to be published.
I'm lucky to be involved in a wide range of work at GrowthFunders, so I tend to cross over into multiple areas!
Having been in the role for 6 months, what do you like about the financial sector, particularly investment?
On a personal level, I enjoy the fact I have the opportunity to work with multiple companies across a vast array of sectors. From high growth SMEs to real estate opportunities, there is definitely a lot of interesting projects to get involved with.
On a wider level, the GrowthFunders platform is fantastic. It differs from other co-investment platforms, due to the fact the partnership with multiple institutional funds puts GrowthFunders in a great position to pitch investee companies to these institutions for investment. This also means the due diligence carried out is much more thorough than many expect.
What's more, I think the main difference is all the investment opportunities listed on GrowthFunders are impact driven, meaning they are specifically being funded to make social or environmental changes in society.
Whether it's raising money for a clean energy company or funding much needed homes in the UK, it really feels like GrowthFunders is making a difference.
What part of your role gives you the most satisfaction?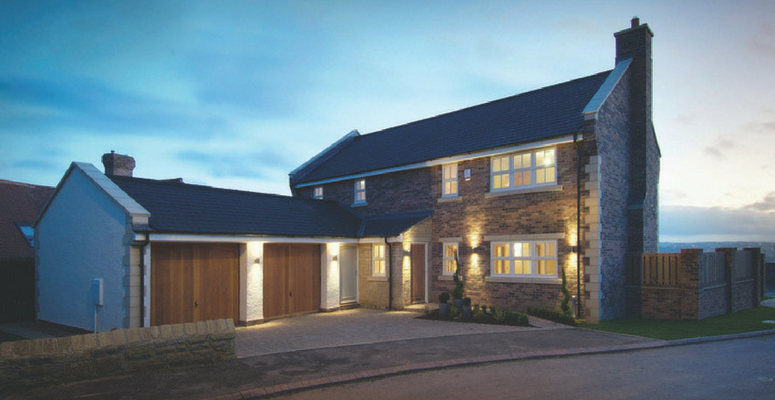 For me I get the most satisfaction from seeing a property deal being pulled together; everything from the marketing and creation of the logos to actually being on site and seeing the layout of all the homes and infrastructure.
Additionally I enjoy writing insightful content about the alternative finance / FinTech sector. This way I'm able to improve my own knowledge about the sector whilst also writing interesting articles for others to read.
What would your advice be to any investor looking to make their first investment?
My advice would be to take advantage of these generous tax incentives and get involved in some really interesting companies that are making a real difference in society, socially and environmentally - and hopefully get a substantial monetary return on your investment!
SEIS and EIS are a great way to invest money that may have been previously just paid as income tax. Plus, there is the added bonus that any profits you make on your investment can be exempt from capital gains tax (and these are actually just two of the incentives - we talk about all the EIS tax reliefs here).
Away from the office, how do you like to relax?
I enjoy staying active and love being outdoors. My favourite sports include skiing, kayaking, scuba diving and football (being a keen Manchester United fan).
I also love spending time with my family and our two little jack russells, Otto and Daisy, who manage to keep us occupied most of the time!
At the weekend I enjoy going out with friends, watching films at the cinema and enjoying great food.
Want to connect with Luca? You can find him over on LinkedIn here - and if you want to read about the rest of the team, see our 'day in the life' posts for Sam, Jordan, Tony, Andrew, Sarah, Michael, Lauren and James.