Craig Peterson
A day in the life of Lauren Miller, Investment Manager

Investment Manager is an integral role to the GCV group of companies with a holistic approach to managing both the investor and investee experience and pipeline. We asked Lauren Miller to describe a day in her role...

Describe your role of Investment Manager...
My role as Investment Manager is to guide the investee companies from origination, through the investment readiness process and eventually to list them on the GrowthFunders platform. This journey I embark on with the investee companies ensures that they are 'investment ready' with the best possible chance of closing their funding round and securing the growth capital they need to scale and develop their business, product and people.
Working alongside the Investment and Marketing Teams I ensure that the investment offer is presented in an attractive and innovative way, whilst providing the investor with relevant and easy to digest information; allowing them to form the full picture of the opportunity and potential. In addition to this, the investment readiness process allows me to get a very deep and insightful understanding of the investee's business, consequently enabling me to assist in plans for growth and presentations to investors as the product, business and potential becomes second nature, almost becoming an integral part of the investee company's team during the process. This hands on and holistic approach we take gives us the best understanding and ability to often feedback to the entrepreneur things they may not have appreciated, or may have undervalued in their own business - nuggets of potential which may have been overlooked but the investor will appreciate as being a key part of the offer. Using both offline and online methods of promotions, we attract modern day online investors, in addition to the more traditional investors who'd rather receive a document for perusal in the post which is why we produce a suite of assets with the entrepreneur including printed documents, presentation decks, explainer videos and online social media campaigns.
What are your key responsibilities?
My key responsibilities are the origination and nurture of both investors and investment opportunities to GrowthFunders, our online co-investment platform. This includes originating deals; assessing their potential and completing the opportunity life cycle through to portfolio management and exit, alongside the building and nurturing of relationships with some of the most influential investors and networks in the industry. These investors range from suitably qualified retail investors who may be new to the sector, through to the most experienced HNWI and institutional investors operating several funds.
What does a typical day in your diary look like?
Typically, a day in the life includes communicating with investees who may be preparing for investment, undergoing their investment campaign, or indeed those who have closed their rounds and are scaling their businesses. Alongside this, I also nurture relationships with investors of all types, communicating with them about current and pending opportunities, ensuring all stakeholders are given the information they need how and when they need it.
Some days can be back to back meetings with exciting entrepreneurs pitching their offerings, and other days can be filing more administrative, completing HMRC paperwork for shares in deals we've recently closed out. Every day is different; an exciting prospect and diverse way of working.

What is your biggest achievement in your role to date?
My biggest achievement in my role to date has been assisting the close out of my 'first deal' which I was involved in from the preparation of the Investment Memorandum and Video, through to the completion of the Investment Agreement and legal documentation. This deal for Protected Species was a fabulous learning opportunity and a true display of co-investment with a VCT, two Angel Investors and group of Retail Investors taking part in this round. In the seven months I have been with GCV I have been involved in 6 high-growth SME deals alongside many other projects giving me significant exposure early on in my role.
What part of your role gives you the most satisfaction?
My role is both diverse and holistic in nature. Consequently, there are many satisfying elements - from receiving slick and sophisticated printed documentation for investee companies, through to receiving comments from shareholders that such documents are the best quality in the sector. However, I think the most satisfying element is assisting innovative entrepreneurs secure the growth capital they seek, and discussing their plans for development - scoping how the capital we help them raise is going to take their business to the next level; creating jobs, impact and purpose. This, alongside the opportunity to expand my network and contacts with investors of all experience, risk adversity and interest sets my role up to be one of great satisfaction.
Working in the Investment Team, your primary focus is supporting businesses through the capital raise process, what would your words of wisdom be to any entrepreneur looking to raise capital?
My words of wisdom would be to know your business inside and out, be realistic (Rome wasn't built in a day!) and remember that the biggest challenge of this process is to 'sell' yourself to the investor. People buy into people; so you need them to buy into you and your team to secure their investment - if an investor doesn't have faith in the team they won't invest into a product or business under the control of that team. The other thing to remember is less is more… an investor would rather have 200 words of concise and transparent information, than a 16 page presentation of non-descript waffle!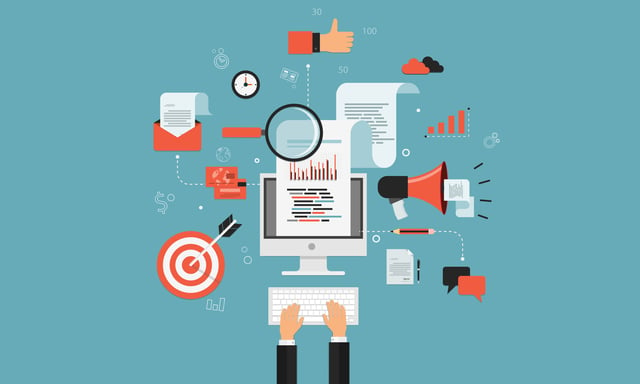 To find out more, connect with Lauren on LinkedIn. We'll be running a full series of 'A day in the life of...' blogs here at GrowthFunders, so we'll bring you another very soon!