A new investor's introduction: what is SEIS?
Most of us will, at some point or other, have a brainwave. Something we genuinely feel could become a product or service that people would pay money for.
The basis of many businesses, some of the most recognisable global brands originated from a quirky observation made by the founder.
One of the biggest obstacles that budding entrepreneurs must overcome is how they might finance the development of their idea. Depending on the complexity of the proposition, it could be a while before their venture begins to generate revenue. In that time they will inevitably incur costs.
Fortunately, the UK is home to an army of investors that are accustomed to investing in early-stage ventures. The UK Government recognises the value and importance of these investors and offers direct financial tax incentives that reflect the relatively high risk associated with these types of investment.
The Seed Enterprise Investment Scheme (SEIS) is a prime example.
We are big fans of the scheme (and it's sister scheme, EIS) and we'd like you to share our enthusiasm. We're so keen that we've pulled together an informative guide that explains the key features of the scheme, and you can download your free copy now - it's waiting for you here.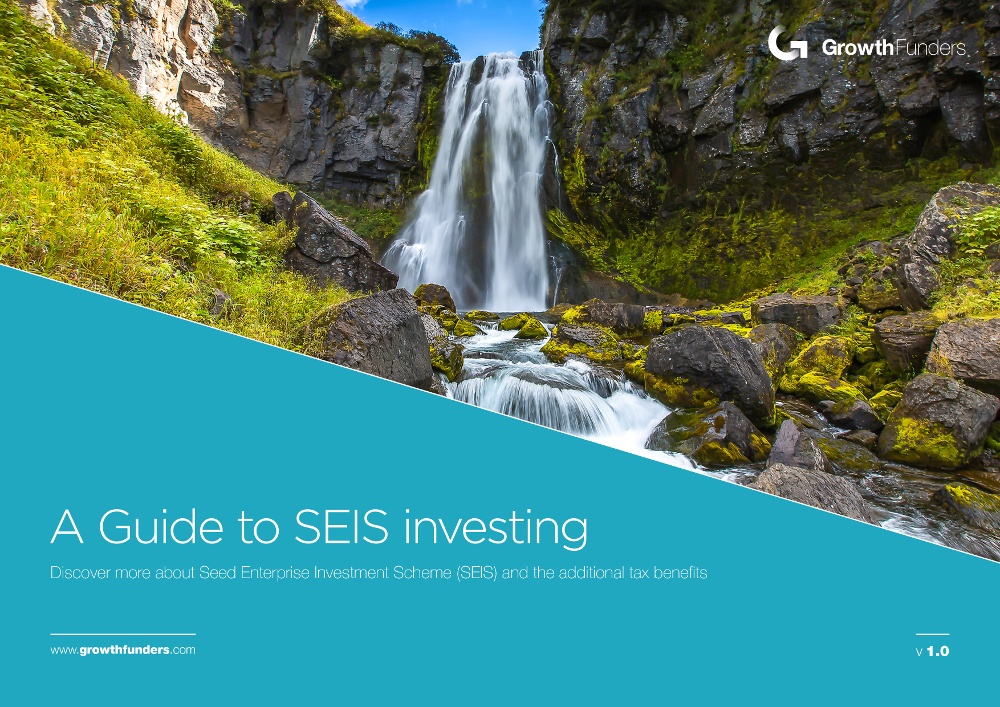 Some background to the SEIS
The SEIS was launched in April 2012. Designed to incentivise investment in start up companies through offering generous tax reliefs, businesses must have assets no greater than £200,000 and employ no more than 250 people to qualify for investment through the scheme.
Since its introduction, HMRC data shows the scheme has helped over 7,800 UK businesses secure investment totalling over £600m. 1,350 of these businesses were so impressed that they raised capital through the scheme more than once.
This impact reinforces the demand for the SEIS, both from businesses seeking investment and from individuals seeking to invest. It also provides reassurance that this is a legitimate scheme initiated and managed by HMRC.
Why should you be interested in SEIS?
Early-stage businesses are dynamic; they are driven by passionate entrepreneurs who are committed to making a success of their product or service. Investing in one can be hugely rewarding, particularly if what it offers captures your imagination.
However, it's no surprise investing in an early-stage business often represents a higher-risk investment than investing in an established business - but it's this that the UK Government recognises and the SEIS offers the incentive to help mitigate this risk.
With these mitigations focusing on tax reliefs, download the guide to find out in detail the tax reliefs that an investment in an SEIS-eligible business can offer you. These include:
How you could reduce your income tax bill by investing in an SEIS-eligible company
How your investment would not be subject to capital gains tax should it increase in value
How you can access loss relief if your investment was to lose value
The total incentives available to you in combination mean your capital at risk in an investment in an SEIS-eligible business can be as little as 13.5p in the £1. If you invested £100 and the business failed, your financial loss could be as little as £13.50.
The guide introduces you to two investors – Melanie and Sachin (who also feature in our Guide to EIS Investing) who are both new to SEIS investments. The guide explains their financial circumstances and models the financial incentives available to each of them.
Is investing in a business right for me?
How to structure your financial interests is a decision that is personal to you. Should you wish to access advice specific to your circumstances, always speak to a qualified adviser. However, there are some general principles that are always worth considering.
First and foremost, and whatever your financial goals, diversifying your investments reduces your exposure to risk. This ability is more achievable than ever.
The emergence of innovative financial platforms like GrowthFunders enable you to build a diversified portfolio with a modest total investment. If you have £500 in total to invest, for example, making a £125 investment in four different businesses rather than a £500 investment in a single business can help mitigate risk.
Whether you're an entrepreneur with a new business idea that you're seeking to finance, an experienced investor seeking new opportunities, or someone with an interest in investment that is yet to take the plunge, schemes like SEIS can be an ideal way to start or further your investment portfolio.