Jenna Taylor
"Achieve Your Dream in 2014" Pitching Event
Launched last year, the "Achieve Your Dream In 2014" competition attracted interest from start up and established businesses from all over the North East. On offer for the winning business owner is a package of services, worth over £100,000.
The prize has been put together by a number of the HUB Partners: Au Fait Marketing, Echo Graphics, Harlands Accountants, Mantis Media, and (us!) GrowthFunders, and is made up of office space, marketing strategies, PR, and mentoring opportunities.
The requirements
Entrants were required to submit a 500 word executive summary to the Hub Partners who then chose who should progress to the next round - a 10 slide presentation.
February 25th was the day for the second-round pitching event which took place at the HUB workspace on Aycliffe Business Park. The shortlisted entrants, as chosen by the panel, were:
Lostbox - an online lost and found, reuniting items or pets with their owners.

SX Clothing - streetwear-inspired clothing.

Operation Fitness - outdoor fitness classes for all abilities.
Each of the finalists had to deliver a Dragons' Den-style, 15 minute presentation which was then followed by a Q&A session. On the panel were Craig Peterson, Rachel Townsend Green, Johnny Woods, Martin Walker, and Glyn Davison.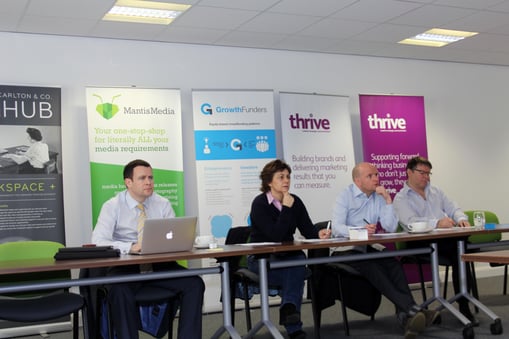 The pitch
First up, were Clare and Phil from Lostbox, which is an online lost property box. Lostbox was created in 2013 after Clare found a gold wedding ring at a football match and exhausted every avenue available in tracing the owner and trying to return it. As well as not being able to find the owner, Clare was surprised that she couldn't find a lost property site anywhere online. And so came Lostbox.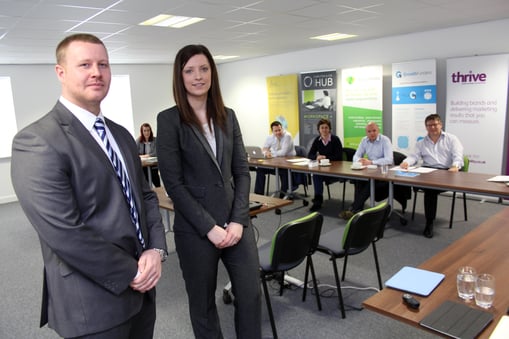 Next to pitch was Bryce Wilcock, a young entrepreneur from Sunderland and founder of SX Clothing in 2012. Featuring some of Bryce's original designs on caps, t-shirts, baseball jerseys, and jumpers, SX Clothing is very much part of the street culture / streetwear scene and has high-profile fans, including Snoop Dogg, Example, and Calum Best.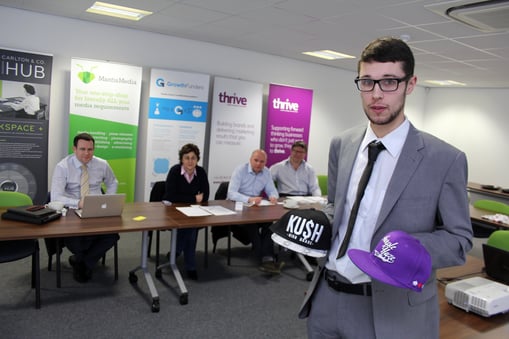 Finally, John from Operation Fitness presented to the panel. John and his business partner, Gavin, wanted to create a fitness, training, and mentoring business. Their military background has given the venture a further purpose, and subsequently they are working closely with Forward Assist Veteran Support Charity.
According to figures released by the Ministry of Defence, 5 out of 1000 return from duty with PTSD and Operation Fitness want to help by offering mentoring opportunities and training to veterans.
Now, we just have to wait for the panel to make their decision as they tell entrepreneurs of start up, early stage, and established business to "Achieve Your Dream". The winner will be announced next week...