B-North Q1 2021 Update
As B-North rapidly approach launch, the innovative SME bank have released their Q1 2021 update. Detailing everything from exciting new tech partnerships to major investment deals and the latest new hires, you can read the official update below (content originally published by B-North here).
Highlights
LHV Group commit to investing £4.45m in Series A raise
We are confident we will close the Series A raise imminently with over 90% commitments received
Bridge round oversubscribed at £3m and being extended to the end of May
Regulatory capital the only outstanding threshold condition for the banking licence
Nimisha Patel, Chief Digital Officer at the Cabinet Office, has been appointed as Independent Non-Executive Director
Team continues to grow with several other impressive new hires
Securing a debt facility to support early lending progressing well
B-North have selected Nasstar (previously GCI) to provide core IT infrastructure support
Bank licence & Funding
Bank licence
Regulatory capital is the only outstanding threshold condition

for securing our banking licence. This will be secured via our £20m Series A raise. We have regular dialogue with the regulators and continue to make good progress.
Series A funding
The Series A raise is progressing well with £18.8m committed, over 90% of target

. LHV Group have committed to investing £4.45m when we receive our banking licence. The commitment from the major Estonian banking and financial services company marks an important step in our Series A fundraise. The investment from LHV Group adds to

B-North's growing list of high-profile backers

, including Greater Manchester Combined Authority and Channel 4 Ventures.
Bridge round extension
We have launched an extension of our successful Bridge round which to date has raised over £3m including investments from Channel 4 Ventures and Greater Manchester Combined Authority. The Bridge round is open again, with a target to raise an additional £500k

. As we await authorisation from the regulators the Board believes it is a

prudent approach

to extend our cash runway beyond Q2 2021.
Debt Funding
Once the banking licence has been secured we aim to start lending from our first Pod in Manchester. This will be an important milestone as the business becomes revenue generating and builds a track record ahead of the Series B raise. This will be managed by a debt facility of c£25m. We are in advanced conversations with 10 high quality institutions

and expect to receive binding offers before the end of May.
Technology build
GCI/Nasstar update
B-North have selected Nasstar

(previously GCI)

to provide our core IT infrastructure support, plus the build and support of the Company Internal Network infrastructure which is due to complete in April.

Using Nasstar to provide Operational support, endpoint management and security monitoring means the B-North build scope is simplified while still retaining significant security, monitoring, control and world-class productivity enterprise tools and skillsets.
Testhouse
B-North has partnered with Testhouse, a leading technology quality and reliability consultancy.

B-North selected Testhouse for their extensive experience in financial services and tasked the firm with thoroughly testing the end-to-end loan origination process, including – the user experience, for B-North staff and brokers – and various data integrations between nCino, Mambu, Xero and Companies House. These are all key elements of the B-North offering as they allow the delivery of a smooth service to customers and brokers.

Testing was completed ahead of schedule with over 5,000 tests with only 1% requiring system modifications which are already well advanced.
Strengthening the Board
B-North has appointed Nimisha Patel to the board as an Independent Non-Executive Director (NED)
Nimisha brings almost 20 years' experience in Technology, Transformation and Risk Management for some of the biggest names in professional and financial services to B-North. Last year Computer Weekly named Nimisha as their Chief Information Officer of the year. Nimisha is currently Chief Digital Officer at the Cabinet Office, responsible for helping to shape the technology strategy of the UK Government.

Before joining the Cabinet Office, Nimisha was the UK and Ireland Chief Information Officer (CIO) at leading FTSE 100 listed insurer RSA. In this role she was tasked with shaping the firm's IT strategy and services necessary to run the firm's £3.1 billion portfolio, managing a global team of 780. Before she was appointed as CIO, Nimisha served as the company's Director of Technology & Operations Risk Management.

In addition to her experience as a CIO, Nimisha has experience leading IT Audit and Technology Risk practices for Financial Services. Nimisha served as Director of Technology Risk at PwC, the second largest professional service company in the world. At PwC, Nimisha led the IT Internal Audit practice across Insurance and Investment Management.
Nimisha said:
As a lifelong technology specialist, I am so pleased to be joining the board of B-North.

B-North shares my passion for technology and the way that intelligent use of new solutions can bring significant benefits to customers.

I look forward to working with the company as they work to secure their banking licence and move towards delivering lending to the SMEs of the UK.
B-North Chair, Ron Emerson CBE added:
I am absolutely delighted that Nimisha is joining the B-North board. At the core of any successful business are its people and Nimisha is another excellent addition to the team, further deepening B-North's rich pool of talent. With Nimisha's extensive expertise in technology, and its role in financial services, she brings a critical complementary set of skills to the business.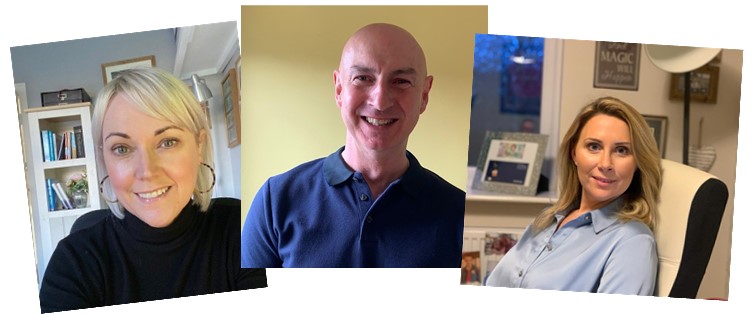 Team development
The following have joined the team:
Andrea Harrison, Head of Financial Reporting & Control
Andrea is a Chartered Accountant with over 20 years' experience, holding senior management roles within Finance in a number of financial services organisations. Andrea also has a law degree from Sheffield University and is a qualified Coach and Mentor with the Institute of Leadership and Management.
Prior to joining B-North, Andrea worked as Head of Finance at UK Asset Resolution, the organisation tasked with managing the Government's investment in the nationalised banks, Bradford & Bingley and Northern Rock. Andrea brings a wealth of experience in both financial and operational reporting, business partnering and also led the implementation of IFRS 9 for UKAR.
Simon Nicholson, Operational Risk & Compliance Manager
Simon has over 30 years' Financial Services experience, holding senior manager roles within Operational Risk & Compliance for a number of global financial institutions including Citigroup, Bank of America and RBS. Prior to joining B-North, Simon was the Senior Operational Risk Business Partner for the Commercial Division of RBS.
Sarah Hewitt, Underwriter
Sarah has worked in a number of roles across Commercial Banking and has built a wealth of experience in the Banking Industry.
She is experienced in building, restructuring and growing businesses, is highly motivated, likes to think outside the box and always willing to go the extra mile.
Delivering outstanding, transformational lending solutions is a key passion of Sarah's, whilst appropriately identifying and mitigating risk issues.
Discover: live investment opportunity with B-North