Dan Smith
From professional footballer to fin tech leader: Norm Peterson of Growth Capital Ventures
Norm Peterson's co-investment platform which he runs with his brother not only has the potential to help North East firms grow, but it could also lead to the creation of hundreds of construction jobs and a £100m development pipeline. He spoke to Coreena Ford.
This piece was originally published on ChronicleLive.co.uk on 17th September 2017.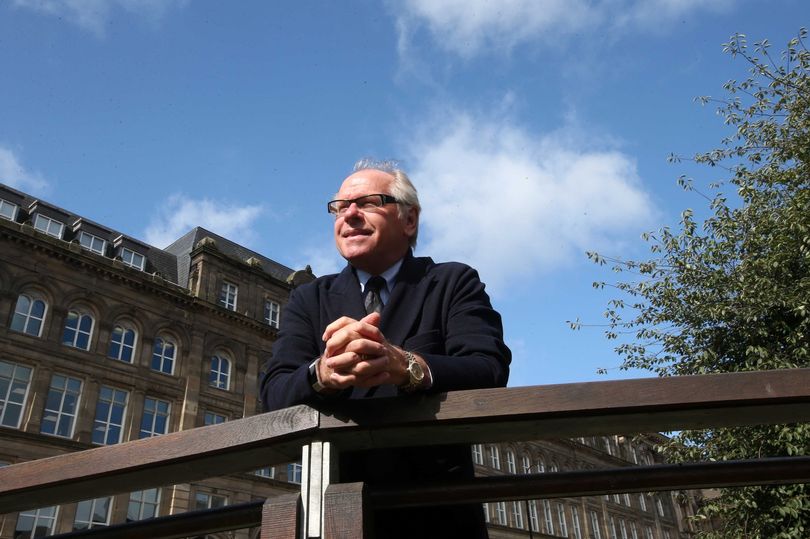 Norm Peterson was living the dream in his late teens, embarking on a career as a professional footballer with Hull City.
Yet just months into what promised to be a rewarding sporting career, a serious knee injury forced him to make a swift re-evaluation of his life.
Having to suddenly map out a completely new career path might set some floundering, but Norm converted a traumatic experience into a positive learning experience which took him thousands of miles from home, working in project management for a host of firms in a variety of emerging industries.
Some of those experiences were, he'll admit, a bit too exciting – getting airlifted out of Iran at the start of the 1980 revolution in the clothes he was stood up being one of them.
All of those experiences, however, have come together now he is home in the North East, working with his brother Craig on a co-investment platform which has the potential to create 100s of jobs as it drives forward North East firms.
He and Craig are co-founders of County Durham-based Growth Capital Ventures (GCV), a growing fintech firm which has access to £194m of funds to help drive the growth of northern businesses.
GCV also operate online co-investment platform, GrowthFunders, which allows investors to co-invest in high growth impact driven investment opportunities.
Just two years after first setting up, the firm already has 6,000 investors on the books, and a huge variety of firms tapping into growth funds – and even more ambitious plans around the corner, with the pair planning a series of projects with the potential to create vast numbers of jobs, as well as creating much-needed new housing.
Yet it could all have turned out so differently had he not suffered that knee injury.
Born and brought up in Sunderland into a family involved in the pub and hotel trade, Norm was a keen and talented footballer who was snapped up by Hull City.
"All I'd ever wanted was to be a footballer. I got the chance, but I was only there three months when I got a horrific knee injury.
"I had two good years where they looked after me brilliantly and I had numerous operations to try to put it right, but then I went back home to Sedgefield to think about what I was going to do – it wasn't to be."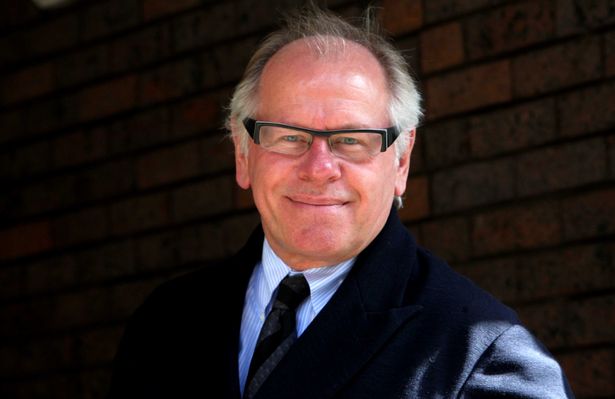 Having spent years focused solely on the football pitch, Norm didn't think he was particularly academic, but after exploring options he got the studying bug at what is now Newcastle College, and was offered a place on a petrochemical engineering course at London's Imperial College at the age of 22.
Before starting the course he planned to work overseas for a year, to build up a cash pot to fund the potentially frugal years ahead as a student.
After flying out to Iran, however, he joined an American firm working on the oil fields – and there he stayed.
"This was when the Shah was in power. I worked on the oil fields where they were drilling for gas exploration and everything was fine until the revolution broke out.
"It kicked off big time in October of 1978 and we found ourselves stuck in Iran. There was no petrol, planes, trains, it all came to a standstill.
"They sent a security guy out to advise and look after us – and we got airlifted out on New Year's Day morning 1979 when a whole batch of American planes arrived, in just the clothes we were stood in, flip flops, shorts and t-shirts."
His return home was brief and soon he was working in Saudi Arabia, where his bosses convinced him he was well on his way in his project management career and he ended up spending seven years in the Middle East, working on projects involving oil and gas and construction.
"I built a house for the Emir of Qatar, an unbelievable place in the middle of an oasis, through to a hotel in Egypt – all sorts of heavy engineering and construction projects."
When the oil price collapsed in the late 1980s he returned to the UK and teamed up with his father and brother on several building projects, mirroring work his father had done for years in the hospitality trade, by building a number of hotels and pubs which were then sold on.
Norm then settled in Yorkshire after meeting his future wife Jane in Bramham, and began working on large scale telecoms and broadband infrastructure projects for Bell, a US firm who came over the Atlantic after Margaret Thatcher opened up the telecoms market.
As director of network strategy at Bell Cable he was responsible for raising capital to fund construction of large broadband networks throughout the UK - a £90m underground network.
This gave him his first experience in project financing. Later, he bought into a broadband start up in the Netherlands, raising more than £60m for it from US based Venture Capital Funds.
That work, however, took him away from home – and his wife and two sons wanted him to work closer to home. That prompted the return home to co-found luxury housing and property company Carlton & Co with Craig, who was then project manager for Taylor Wimpey/Bryant Homes, in 2000.
At its peak the firm employed 85 people and had built numerous homes around the North East, but then "the world collapsed" when the financial crisis arrived in 2007.
Seeing trouble lying ahead, the pair managed to escape the brunt of the credit crunch by selling off the last of their land banks in 2007, before times got really tough, but house building came to an end right across the UK. They didn't want to become a contractor, so when the projects they had came to an end they got as many of their staff as possible placed into work with other companies.
"We had great staff, people who'd been with us for seven years who we had trained and had won awards with. It was a hard decision to make," he said.
"So we still had this property business but the whole market just froze, so we thought 'what are we going to do next?'
To do anything in business, access to capital was vital, so they carried out research with pension funds to understand where they wanted to place funds, and how they root out a good investment.
He recalled: "It was while we were doing that, that we thought if we had an electronic platform online where we could get out there and market it to more people, and build up an investor bae, we could raise capital from those investors directly.
"And if we could do that and find the right projects and link them together, there could be an interesting market here. That was the early stages of the fin tech market."
He and Craig took their qualifications and became authorised persons on the FCA register on May 2015, giving them the ability to raise capital for investment opportunities.
Now in partnership with Maven Capital Partners, GVC has successfully bid to manage five investment funds, including £57.5m of the Northern Powerhouse Investment Fund and the £20m Finance Durham Fund, to support the growth of SMEs and high potential businesses across the North.
GrowthFunders allows investors to back high growth businesses and projects, which have been carefully vetted by GCV for their potential to deliver strong financial returns together with wider social and environmental benefits.
With GrowthFunders, investors can invest from £100 – they don't have to be High Net Worth Individuals – in businesses and projects alongside experienced angel investors. Once an investor has registered on the Growth Funders' website they are regularly notified of any forthcoming investment opportunities.
GVC concentrates on deals that can transform not only a business but also benefit society. It focuses on three core areas: property, clean energy and high growth SMEs.
For example Hive HR, an ambitious SME focused on helping firms improve employee engagement, came to Growthfunders for seed funding which has allowed it to grow significantly.
GCV also had an early stage involvement with the Durham-based challenger bank Atom Bank - its investors had signed up to that within 24 hours.
Meanwhile, the property firm Carlton & Co is also set for a resurgence through GCV.
"I've been raising finance all my career – what we hadn't done before is turn it into a business," said Norm.
"And we've got a really talented team of people. It's a pleasure to get into work of a morning. These sort of projects tend not to happen here - they happen in London - so to have something of this sort of calibre is great to attract people into the company."
"We're bringing our first property project forward - three residental sites, 84 homes, with a gross development value of £23.9m. We'll put together the funding package for that with the bank, our investors will come in and provide the equity and then we will provide investors with 1.5times return.
"We're very keen on the property side. The British nation are property lovers but we're not building enough homes, therefore if we can bring forward residential projects we're going to provide homes, and construction jobs which are much in need.
"Housebuilding is our background, it's what we are passionate about, so we've got the team to kick that off again. That's one of the main projects we are bringing forward.
"There are three sites in the Darlington area but we've got another four in the pipeline.
"We have 6,000 investors at the moment and we're growing each day.
"Once we start the property side we'll have a bigger market to go for - there's real potential in that.
"The schemes will be build out by Carlton & Co - when we've got that back and energised again we'll have a core team of 15 and the contractor base again, just like we did previously. We've got the team all lined up, we're just getting everythung set up and ready to go.
"This could be huge. We believe that within four years there'll be a £100m development programme being financed, which would potentially be delivering 350 to 400 new homes a year.
"Job creation alone will be 500 to 600 jobs - and we'd like to see apprenticeships and training become part of what we do.
"When you invest in one of our projects there'll be a social impact and an economic impact. There's a lot of outputs than just a financial reward and investors today are looking for the social angle of what they are getting. They want to invest but they want to do good."
Norm believes that within five years GCV will have 40 to 50 people at the Newton Aycliffe office, and its vision is to be one of the leading co-investment platforms in the UK.
And he believes that goal is definitely achievable alongside his brother, who he descibes as a talented visionary.
He added: "Craig and I have worked together since 2001 and he's one of the most visonary strategic guys I've ever worked with. We complement each other with our skill sets and its a pleasure to be able to come to work.
"We work all the hours god sends, nights, weekends - our wives are continually on at us - but we've got a massive opportunity , a big job to do and we want to make it as successful as possible."