Funding your future success: debt or equity investment?
Intelligently financing your business can represent the fine line between success and failure. But you already knew that, right?
Within this post, my aim is to expand your knowledge of the funding options that could be available to you, and in turn look to grow your business potential and ultimately your chances of sustained success.
Remember: when it comes to matching the right finance route to your business stage and desired outcome profile, knowledge really is power!
The investing landscape has changed
Gone are the days when the pursuit of the next big thing led to capital being invested into every opportunity.
Today, competition for funding can be challenging and only the perfect blend of a viable business and expert fundraising can realistically achieve the goal of raising capital to sustain continuous growth.
Before understanding the funding options that could be available to support your own high growth aspirations, it is worth concentrating on the four key factors that investors will consider when measuring the viability of your business.
What makes your business unique in the wider market? What does success look like, both now and in the future?
What is the key business advantage that will instil in investors the confidence to invest?
Who is backing your project? Who is behind the business and what is their track record? Can you leverage their reputation as an investor to achieve traction amongst other potential investors?
Investor confidence will always rely heavily on the potential of the partners behind the project.
The real numbers that support your growth aspirations are vital to understand. Steer clear of best case scenario projections and focus on being realistic - including flagging any potential revenue threats you could experience along the way.
How are you going to put the capital to work? Investors will have a feel for whether your product or service needs further development or instead needs to focus on generating revenue; it is important that your intended deployment of capital accords with their expectations.
People buy into people, so present your team in the best light possible. How your business or project is managed is a necessary component in any investment decision.
The funding and investment options available
So you have clarity in terms of what potential investors will be expecting to see from your growth plans and will hopefully have answers in place for each of the four main performance markers introduced above, you need to know what type of funding is available.
Let's start with the two pillars of external finance for your business - debt and equity.
1. Debt
Borrowing capital against a set of repayment terms, including timing and interest payments, the most notable positives of debt include the speed of acquiring the necessary finance and the benefit of retaining ownership of your company.
Conversely, negatives are the obligation to repay within a set timeframe, which can put undue pressure on a fledgling business. Of course, failure to meet a repayment plan could ultimately lead to liquidation of the company.
2. Equity
With the equity option, this is effectively the exchange of an ownership stake in the business for the investor's injection of cash.
Advantages include the removal of the repayment obligation in a set timeframe, potentially reducing pressure on the business and offering the freedom to grow more organically.
The flipside is the owner has to give up a proportion of the business in ownership terms, something that could entail losing some control over their company.
What debt and equity options are available?
There can be what seems an ever-evolving number of debt & equity funding sources, so let's consider some of the most population options:
Venture Capital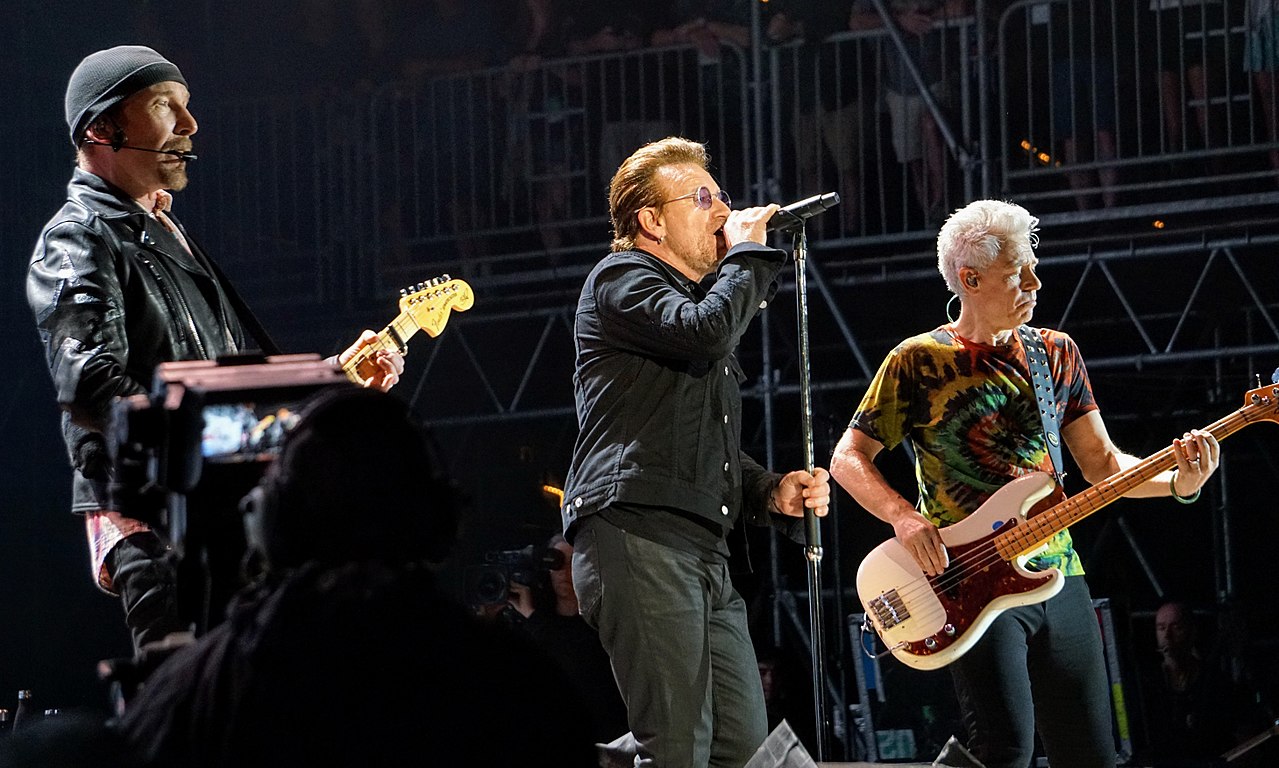 U2's Bono and The Edge are two celebrity Venture Capital investors, having most notably invested in Facebook.
Entrepreneur Magazine defines Venture Capital (VC) as:
"Funds flowing into a company, generally during pre-IPO process, in the form of an investment rather than a loan. Controlled by an individual or small group known as venture capitalists, these investments require a high rate of return and are secured by a substantial ownership position in the business."
Beyond the definition, VC investment can be super attractive to high growth businesses as it is generally accompanied by invaluable advice and a healthy amount of fame, influence and prestige.
A good VC brings approval by association, with the potential to create a real buzz around your business.
The VC approach is to make equity investments and loans into businesses with attractive growth potential. Amounts invested or loaned can be high, as can the rates of return expected - 30 to 50% annually is not an unusual benchmark.
What's more, VC backing differs from other lenders such as banks, with equity positions often taken in return for relief from cash payouts for interest or loan repayments.
Companies that are attractive to VC funding usually feature a combination of the following characteristics:
High sales growth / growth potential
Disruptive new technology / control over an emerging market
Solid proven team
Strong acquisition or public flotation potential
When VCs get involved in a business varies according to their specific model, but it generally maps the lifecycle of the company they are investing into, which is usually:
Seed finance: to get the idea off the ground.
Start up funding: to realise the idea and build the business.
Second stage finance: to develop the business.
Third stage finance: to expand the business.
Bridge finance: preparing the business for exit (via sale, IPO, merger or acquisition)
Private equity
Money sourced from high net worth individuals or institutions, as the name suggests, Private Equity (PE) funding is offered in return for an equity stake in your business or project.
PE investment typically supports management buy-outs or buy-ins to more established businesses, rather than the investment into early stage start-ups that VC funding provides.
However, as with VC investment, high growth potential is a key driver for attracting PE funding.
PE firms typically work alongside the established management team of the business, bringing hands on experience with the injection of funds and providing a cleaner connection between management and investor than other structures, such as publicly listed companies with many thousands of individual investors.
The PE firm will look to add as much value to the business as possible before exiting via the stock market or a corporate buyer / acquisition, generally over a 4-7 year investment holding period.
What's more, many private equity investors will give favour to SEIS or EIS investments. Some of the most generous tax efficient investing options currently available in the UK, investing in such opportunities can directly help to reduce various tax bills, from income tax through to Capital Gains Tax.
Banks
They may seem like the obvious choice when considering debt-based finance for your growth ambitions, and with the cost of money at historic lows, a trip to your high street bank could result in access to the funds your business needs to grow.
However, the terms under which banks will lend have become much tighter in recent years - typically as a baseline, a cast iron track record and loans secured against assets are vital requirements.
Asset finance
A funding solution for when you want to acquire assets for your business or release the value in assets you already own, asset finance can be an attractive option.
Corporate finance firms can offer a variety of options that allow you to release the value held in your tangible assets against loans that you can then utilise as working capital in your business.
The most well known asset finance option is Sale and Leaseback - in simple terms, you sell the asset to a third party and then lease it back from the purchaser. This allows you to continue to use the asset whilst releasing a proportion of the capital cost back into your business.
So which is the right investment option for you?
As you may have suspected, there's no blanket answer as to which investment option is the right one for your business. Whilst businesses and projects can be grouped together based on similarities, there are so many variables the only way to understand which will work for you is to research, discuss and take business and financial advice.
At GrowthFunders, we provide a co-investment platform that allows businesses to raise investment from a variety of sources, from retail investors looking to invest from £100 right through to Venture Capitalists who have the ability to invest considerably more.
U2 image courtesy of Aylish Connolly. Newcastle image courtesy of PXHere.com.