How can I invest in start ups?
"I've never invested before. Where do I start?"
Whatever the reason behind your first foray into "investordom", be it as a family member of a budding entrepreneur, because a business "caught your eye", or you had a spare bit of money just "sitting around", you'll probably be wondering the same as the next person. Now that you know it's something you want to do, how do you go about doing it?
Just as everyone has their own reason for investing, wants, needs, and disposable income also differs, person to person. There are a number of different ways to invest in start up businesses:
1 Become a traditional business angel
2 Indirectly through a fund
3 Directly through an equity crowdfunding platform
#1 Become a traditional business angel
A "traditional" business angel can either invest alone, or as part of a network. To become a business angel in the UK, you need money. Most angels invest a minimum of £25,000 per deal, and the numbers can raise much, higher, often running into hundreds of thousands of pounds. According to the UKBAA (UK Business Angel Association), "most angels invest between 5-20% of their personal disposable wealth".

Some angels take on a more active role than others when dealing with the companies they invest in.
In order to join a network and syndicate in investment opportunities, you could be expected to bring at least £25000 to each deal. As well as the high levels of capital, you could also invest a lot of your time.
However, this isn't always the case, as a lead angel is often nominated to carry out such things as due diligence and looking after investee companies on behalf of the group's members.
Choosing to join an angel network, assuming you have the amount of capital required available to you (and this method of investing suits your other wants and needs), will mean that you can invest alongside more experienced angels. See how they make decisions - which opportunities attract them and which don't.
Before making any investment-related decisions, we would always suggest you consult a financial professional (either an independent financial advisor (IFA) or your accountant).
#2 Indirectly - through a fund
A fund gathers capital from a number of individuals, which it then invests into businesses on their behalf. It's worth noting at this point, that the majority of fund managers will charge a fee to manage your investments. If you do choose to make investments in this way, the fund manager will usually spread them across a number of businesses at different stages of growth (start up, early stage, or established) and from different sectors.
Some funds are more specialised. For example, SEIS, EIS, and VCT (Venture Capital Trust). An SEIS fund pools investors' money and only make investments into SEIS-qualifying businesses. (SEIS, or the Seed Enterprise Investment Scheme, is a tax incentive introduced by HMRC in 2012).
As you build your investment portfolio, it is important to remember to diversify.
Alternatively, you could become part of the new generation of online angels. It's an exciting marketplace and one which is growing rapidly. Equity crowdfunding and alternative finance as a sector has grown hugely in the past couple of years: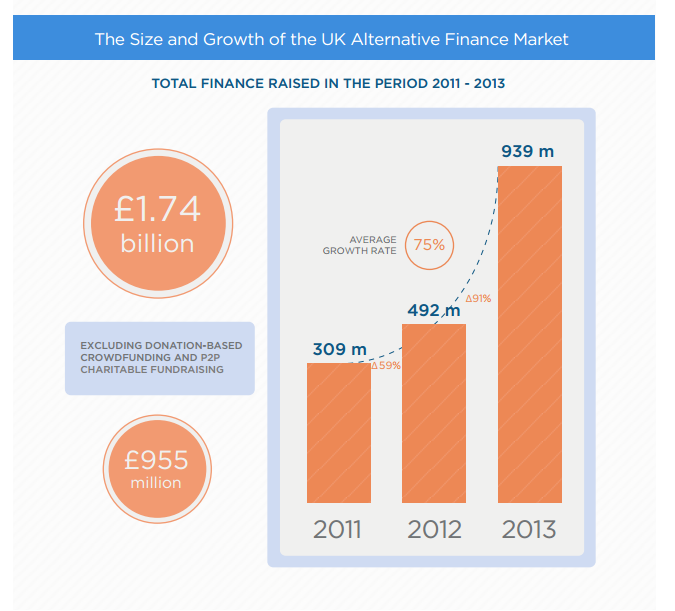 Online equity crowdfunding platforms can be a great place to find and make your first investments. And they offer you access to the exciting assett class of start up businesses. Some platforms allow you to make an investment from as little as £10.
At GrowthFunders, our minimum investment is set at £100. Equity crowdfunding platforms can facilitate crowdsourced due diligence, as well as co-investment in deals alongside more experienced investors (such as business angels and VCs).
So, now that you know how to invest, why not take a look at our currently-listed SEIS and EIS-compliant businesses, all of which are seeking investment.