How do you become investment ready?
As a business raising capital, it can be difficult to know exactly what investors are looking for and what you should devote your (more often than not stretched) time to emphasising.
Spending all of your time focused on your numbers potentially makes investors lose sight of the business and the team. However, going into song and verse about yourselves and the product/service can leave you looking detached from the financial aspects of your business.
It's a fine line to walk.
Investors usually look much deeper when considering the plethora of opportunities that pass in front of their eyes. You need to present your entire business and consider every part - not just the finances and a quick summary of the business.
As an Investment Manager at Growth Capital Ventures, I want to take this opportunity to give you some insight into what I look for in an investment opportunity and what we can do to help.
What we do
As part of my role I am responsible for working with entrepeneurs from origination through preparation and campaign coordination to close-out, both financially and legally. Therefore, I will likely be the first person to look at your opportunity and review how it fits with our investor network and priorities.
Once you have caught my eye I will be working with you to prepare your pitch by reviewing your documentation and business plan to ensure it is presenting the best possible aspects of your opportunity.
Looking at the business and the market
When considering an investment opportunity for our co-investment platform, there are a few key points that I look for initially.
Is this an opportunity that can be understood easily? Has the business been well explained and justified?
I need to know there is a problem or niche in the market that this is going to help solve. This can be doing something that has never been done before or, more often than not, doing something that already exists better, faster and/or cheaper.
You really need to ask:
"What makes this unique?"
From my point of view, I also need to know there is a growing market out there for the product or solution and what is driving this growth and subsequent underlying trends.
Ensure the numbers are accurate and justified
This follows naturally from the above.
It should be clear how much money is being raised and how it will be used. A refined business plan that shows clearly where you intend to be is perfect.
Do the financials look like they are supported by the business and revenue models as well as the above market?
In other words, is it realistic?
Have you proven your revenue model and does this represent a competitive proposition compared to your competitors?
What share equity is being offered in return for this investment and what does this value the company at? Or in reverse, how do you value the business?
This is a key question for investors, as it shows what value they will get, but also how realistic you are about this investment.
See past the business
A good team is crucial to a successful round of investment. You should consider this the most important factor.
The management team in particular must show an understanding of the market and a drive to make this a success. Experience is a great way to show this - have you raised money before, built a team or even been part of a successful previous exit?
Remember, we are undoubtedly helping, but it is your raise.
While all of these are not crucial, investors are backing you as much as they are backing the business. When they meet you - as many will undoubtedly want to do - show them this with a confident pitch showing knowledge of your business, market and plan. Businesses make money, but people make the businesses.
Achievements so far
I can understand that to many this may seem like a much more important section over the above, so why is it last? Well, a good salesperson can make anything sound great.
It would be very easy to read about what you have done and get lost in the story of it. However, it must also be backed up by the above, so personally I look at this last.
Prime examples of the type of information that can be great to include are:
Where are you in your development? Proof of concept/minimal viable product, proven the market exists, or generating revenue?
What sales or contracts have you already got and what does the pipeline look like?
What is your intellectual property? Trademarks, patents, proprietary software and knowledge.
What accolades have you got?
Don't worry - it's not all needed on day one
This all sounds a lot and often there is a considerable amount to cut through to get this detail. Importantly, I do not expect to see all of this in an initial request - though I would love it if I did!
Importantly, you can demonstrate most of this in less space than I use above if you are clear and concise. All I look for at first contact is an insight that this is in place. Showcase this and you're a long way along the path already.
What we need from you
Once we receive your details, I usually ask for a copy of the following so we can assess your preparedness in detail:
Investor presentation
Business plan
Financial forecast
This is when you show me all of the things I am looking for and really get us on the hook. Do that and we will be confident that you can do the same for investors.
The real work starts
We give you our knowledge of getting investments. With a team that has been through it all before and with our network of investors, we know what they are looking for.
Working together through the investor readiness process, we help produce a polished business plan, FCA compliant Investment Memorandum ('IM') and detailed set of financials. These are co-created with you taking the lead on content, then advice and design coming from our dedicated team.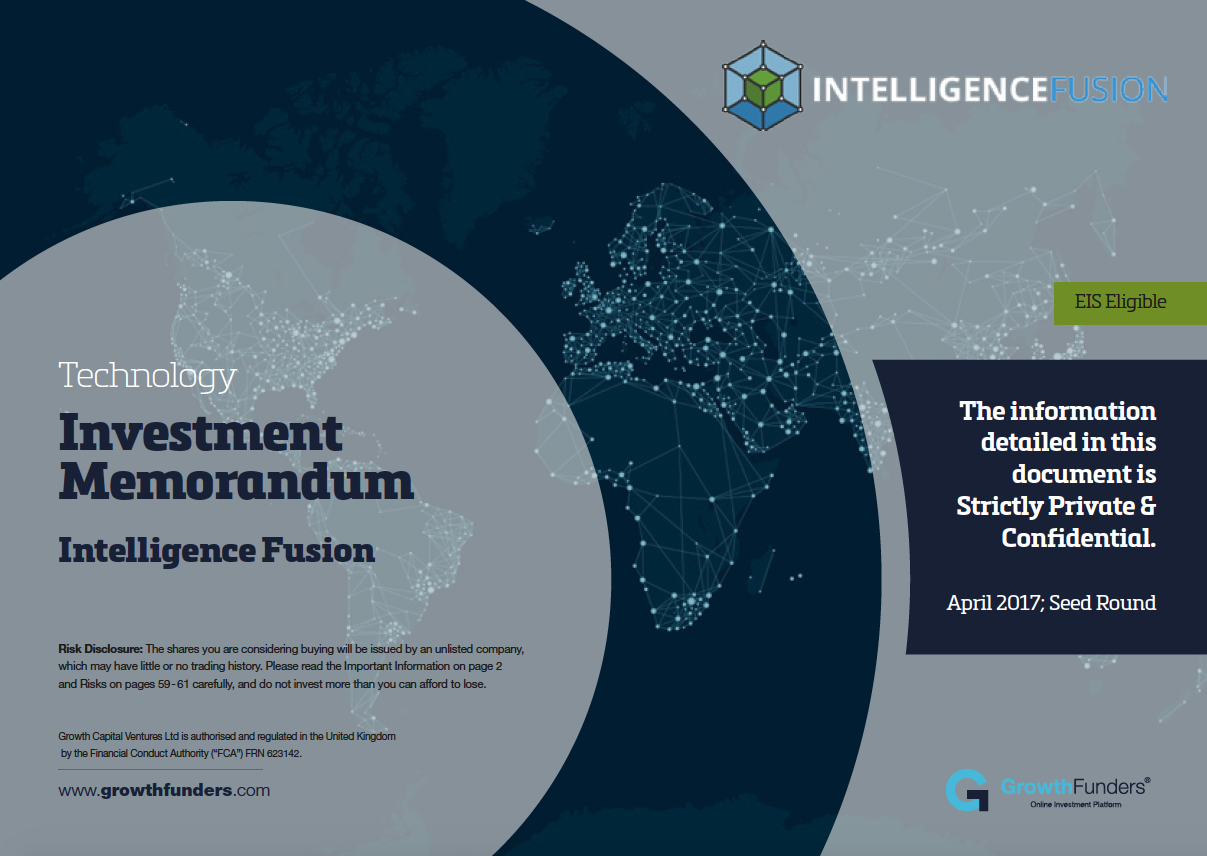 Next we will coordinate your raise with you. Arranging meetings with key potential investors, hosting your opportunity, preparing a co-branded pitch from the IM and coaching you through what investors want to hear.
This is where our approach comes to the fore, with our co-investment platform bringing together Professional Investors (including Angel Investors and Angel Networks), Institutional Investors (including Venture Capital and Private Equity firms), Corporate Investors and suitably qualified Retail Investors.
It doesn't end there, however, as support continues long past the end of the raise, helping you coordinate your 100-day plan, completing the relevant paperwork (such as for EIS), and participating in board meetings.
And if subsequent raises are required, we continue to prepare this for you.
Finally, as your plan progresses, we help you develop your strategy to reach a successful exit.
Our focus is truly on supporting you throughout the entire investment process, and if you have any questions on any aspect discussed, I'm more than happy to answer them - just drop me an email.