Introducing: an investor's guide to integrating property investments into your portfolio
Property has long been a popular asset class for investors. As an asset class, it's generally performed well over time, whilst as an investment proposition, its premise has always been relatively straightforward to understand.
Being particularly flexible and versatile, it can be utilised in a range of different ways. From giving new investors the chance to start building an investment portfolio through to adding diversification to an established portfolio, as with any asset class, investing in property has its risks - but from my perspective, it's one of the most varied investment opportunities available.
Yet whilst we're big advocates of property investing as a company (our co-founders both have considerable experience in the sectors; Craig recently spoke on the UK housing market and what we can do to fix it), we fully appreciate not everyone knows just how much potential there is in it.
And it's for this reason why we've recently published our 48-page guide on just this, titled 'an investor's guide to integrating property investments into your portfolio'.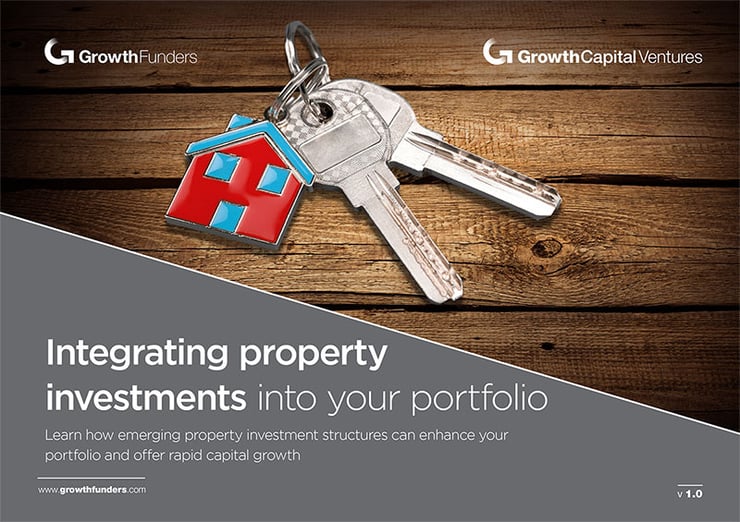 Property investing is about more than Buy To Let
When the term 'property investing' is thought of, the first thought for many is Buy to Let (BTL).
Something that's become extremely popular over the last decade in particular, the process of buying a house with the intention of letting it out has allowed many people to make their foray into property investing.
But one of the points we were so keen to get across in the guide is that as great as BTL can be, it's in no way, shape or form the only route investors can take when they're looking to invest into property.
In the residential market alone there's options such as:
The Private Rental Sector (PRS)
Off plan properties
Professional residential developments
Property funds
With the options here heavily influenced by your decision on whether you'd prefer to be a direct investor or indirect investor, there's a range of other questions to consider - would you rather be an active or a passive property investor, for example?
And this is without taking into account the many options available to you when looking at commercial property investment opportunities.
Investing for income vs investing for growth - or both?
With the guide covering a vast array of topics in various different chapters, one of the most notable for me personally is the chapter that looks at investing into property for growth or income.
Most investors can, for the most part, be categorised into being a growth investor or an income investor. On the highest of levels, this generally means either investing to see an increase in your initial capital over a period of time (i.e., investing £100,000 into an off-plan property to potentially sell it for £130,000 in two years), or doing so to see a regular income (Buy To let properties are a perfect example of this - you purchase the property and then rent it out for a monthly income).
And whilst property can be perfect for either of these investors, what's particularly interesting is that property can in fact afford investors the opportunity to invest for both growth and income.
Throw into this the fact investing into property can undoubtedly offer opportunities for those looking to invest for impact (the UK is crying out for more housing. It's a problem we need to do something about, else the crisis we're facing at the moment is only going to become further exacerbated), allowing you to easily check the boxes of income, growth and impact with a single asset class.
Covering this in more detail - and much more - our 48 page guide to integrating property into your investment portfolio is completely free to download here.