Let a festive game of Monopoly inspire your property investments
Every family has its own Christmas traditions. Whether it's the order in which presents are opened, who cuts the turkey, watching the Queen before walking the dogs, or settling into a friendly family game of Monopoly.
The likes of Monopoly can bring an abrupt end to the festive familial bonhomie, but they do get people thinking about property development and investment (whether you realise it or not).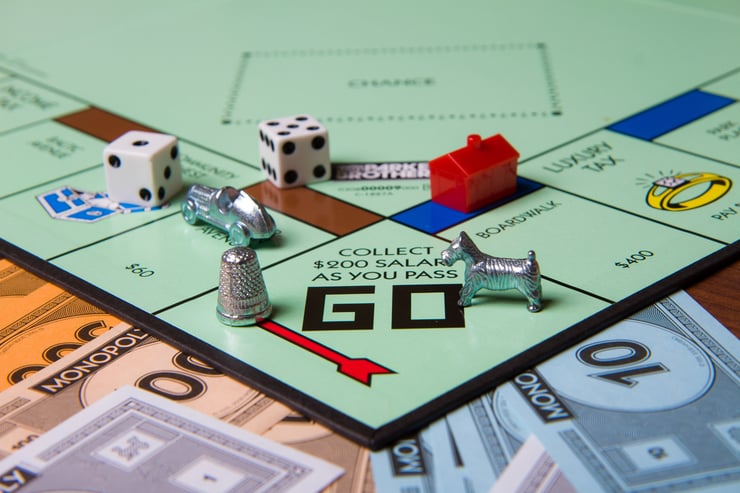 In the past, the prospect of building houses on Pall Mall or a hotel on Euston Road would not have been entertained beyond a few fanciful thoughts over an evening sherry. However, opportunities to invest in property are evolving; premium investment propositions are increasingly accessible to everyday investors.
Innovations in investing
Technology has transformed the ease with which individuals can make financial investments in the twentieth century. Online platforms enable large numbers of investors to invest alongside each other; automated processes have also reduced the minimum investment amount.
In investment terms, smaller minimum investment amounts enable everyday retail investors to assemble diversified portfolios. An established principle of responsible investing, diversification mitigates investors' exposure to risk that may reduce the value of investments in specific sectors or locations.
Innovation in investing has taken two complementary, but nonetheless distinct, forms: equity crowdfunding and peer-to-peer lending.
Equity crowdfunding was worth £332m in 2015. £87m (26%) of this investment was in property. The 2015 total represented a year-on-year increase of 295%, from £84m in 2014.
Similarly, peer-to-peer lending was worth £1.49 billion in 2015. £609 million (41%) of this investment was in property. A cumulative total of £5.12 billion had been lent to UK businesses through peer-to-peer lending at the end of Q1 2017. This represents an increase of 467% from the end of Q3 2014 (at which point £0.9 billion had been lent).
Applying new investment models to property investing
In property terms, equity crowdfunding involves taking a share in a company that has been established specifically to deliver a particular development (or collection of developments). This is commonly referred to as a special purpose vehicle (SPV). An investor's share of the company will entitle them to a share of the profit generated by the SPV when the development concludes.
How profitable the SPV is will depend on a range of factors including, but not limited to, the ability to deliver the development and market demand for the properties being constructed. If the development goes smoothly and the properties exceed their target sale values, profitability could exceed forecast (and the value of the investment could increase accordingly).
With peer-to-peer lending, this involves lending capital to a property developer for a fixed period and at an agreed rate of interest. Like equity crowdfunding, this loan may fund one property development, or it may fund a collection of developments. This form of investing provides greater clarity around when the capital will be repaid, but there is no potential for the investment to exceed its anticipated performance.
Opportunities to invest
If you played Monopoly yesterday, or if you have a game planned for later today, think not only about escaping into a world where you can plonk your own hotel on Park Lane, but spend a bit of time online researching real-life property investment opportunities that you can add to your portfolio
Property is one of the most versatile assets anyone can invest in. With opportunities available at both ends of the market, understanding the investment opportunities available allows you to fully appreciate the flexibility and potential of property investing.
Sources: NESTA (2016) Pushing Boundaries: The 2015 UK Alternative Finance Industry Report; Peer-2-peer Finance Association (2017) available at http://p2pfa.info/data.