Jenna Taylor
Meet new investment opportunity: J&M Inertial Navigation
It's time for us to introduce you to our latest investment opportunity, J&M Inertial Navigation, whose equity crowdfunding campaign launched earlier this week. Find out why they are raising capital on the GrowthFunders platform and just what inertial navigation is.
In this post, the founders of J&M Inertial Navigation will give you a brief introduction to their team, solution and product, and key achievements-to-date, but if you'd like more information, visit their pitch page now.
[SEE THE PITCH BUTTON: https://www.growthfunders.com/investments/pitches/view/195]
Who are J&M Inertial Navigation?
J&M is made up of brothers, Jonathan and Matthew Fountain, and started in 2006. Since then, we have been working in conjunction with some key figures from Durham University and Arrow Technical Services on R&D and will continue to do so once we close out this round in order to develop the full product.
It was Jonathan's original concept which has brought J&M to where we are today and he definitely has a clear vision for the future development of the technology. Jonathan brings a wealth of legal, computer science, IT infrastructure, programming, analytical and dive experience to the organisation. His original concept has brought the Company to where it is today. Jonathan is a qualified Sports Diver with BSAC, a PADI Advanced Open Water Diver and is currently training as a Divemaster. He will use his knowledge and experience of diving to devise testing and validation procedures for the product trials and to support sales and marketing.
Matthew has a strong background in Sales and Marketing which can be seen in his role in Marketing and Sales development on behalf of Lloyd's list LLP in key markets, including the US, Scandinavia, and the Middle East, where he was responsible for delivering annual sales of over £1m. This involved the active direct sales and marketing development strategy with some of the largest maritime organisations in the world, such as: The New York Port Authority, Kaverna Massa, ABB, MAERSK, Norfolk Ship Building Virginia, and the US coast Guard.
We also have a board who have supported us in the R&D of the PIN system, which includes:
Professor David Wood of Durham University
has provided significant assistance to J&M in the past and brings with him an international reputation in the science of gyroscopes, as well as the support of his department at Durham University;


Director Chris Worrall, CEO of Arrow Technical Services,
who has provided expertise in electronic integration, having previously worked on projects for NASA. Chris will be central in the development andmanufacturing of the system and, as a regular glider pilot, will also provide knowledge and expertise in the use of conventional gyros;


Chairman John Fountain, recently retired from the Judiciary.
Prior to his appointment as a full-time Judge, John was a former RAF pilot and his contacts from this phase of his career have already benefited J&M and are likely to continue to do so in the future;


Co-Chairman Dr V.E.Hartley Booth OBE,
who is a leading figure in government, industry, and international trade. He was Senior Advisor to British Prime Minister, Margaret Thatcher. With strong connections in Asia and Europe, Dr Booth advises SNR Denton, one of the top 25 law firms, and represents British trade and Foreign Office interests around the world;


and Director Roger Tipple, CEO Tipple Associates,
who will be involved in the design and production engineering of the prototypes, utilising his industrial experience and extensive networks of relevant contacts. Roger brings a wealth of financial and grants exploitation knowledge to the company and has been responsible for raising £245,935 for J&M to date.
Our aim is to become the leading technology company in the Personal Inertial Navigation (PIN) space. We are currently developing a PIN system for use in a number of markets, including:
commercial, technical, leisure, and military divers,
fire and rescue services,
a variety of industrial and military segments globally.
We are producing multiple versions of the system which integrate different grades of sensors and supporting technologies to suit a variety of applications, such as those listed above.
Watch J&M Inertial Navigation's pitch video by clicking the image below: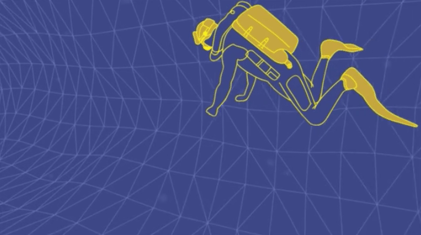 Why do you think a PIN system is needed?
When divers enter overhead environments, one of the biggest risks is that they will become lost due to a failure to retrace their path accurately; this has resulted in hundreds of deaths. A lot of these fatalities have been caused by safety lines snapping or becoming tangled. On other occasions, divers struggle to locate their dive boat in open water.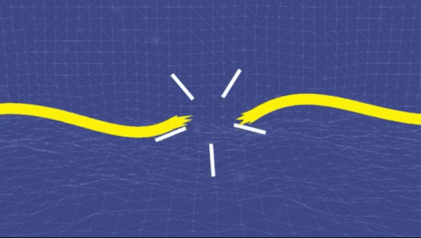 The extreme nature of these environments has prevented advances in modern mapping and Global Positioning Systems and the only viable way of mapping a route in such environments has been to lay a line. Lives are being put at risk with what is quite a rudimentary solution.
Our solution is a unique application of gyro technology contained in a small portable cylinder linked to either a wrist-mounted user interface or in a heads-up display. The display will produce a 3D image of the return path, in effect, producing an electronic line.


What are your achievements-to-date?
We have secured high value patents in the UK, US and Australia, which protect the concept and science behind the PIN system.
A £158,000 Geo Location Services grant from the Technology Strategy Board (TSB).
A One North East R&D grant of £28,000
We have had interest from a major multinational who is leading the way in space and defence.
We have 18 months lead-time on our competitors.


The enthusiasm for the device from both the dive community and 'Blue Light" services has been overwhelming. We've recently been talking to the British Cave Diving Association (BSAC) whose members include some of the world's most respected cave divers have offered their support for the trials.


Why did you choose GrowthFunders?
The GrowthFunders platform will allow us to execute a co-investment strategy which means that the capital we raise via this online equity crowdfunding round will unlock the InnovateUK grant they won as part of the "Innovation in location-based services: Collaborative R&D" competition, in conjunction with Arrow Technical Services Ltd.
CTA: Visit J&M Inertial Navigation's pitch page.