Jenna Taylor
Meet The GrowthFunders Team - Craig Peterson
15 Questions Of Fame
Last week you met Kate, our Finance Executive. Now, it's time for us to introduce you to one of the Top Cats, Craig Peterson...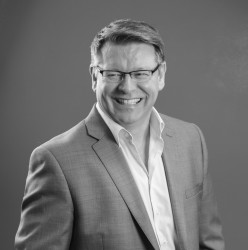 Who are you and what do you do?
I'm Craig Peterson and I am the co-founder of GrowthCapitalVentures, which develops and operates capital introduction platforms like GrowthFunders.
But what do you do?
My role, alongside my co-director Norm, is to develop the business model and plan, and ultimately turn GrowthCapitalVentures into a highly-successful business. My job involves developing the business strategy and more importantly, helping the team implement that strategy in order to grow the company. This cuts across the core functions of the business, including developing new products and services, sales and marketing, compliance, and of course, raising capital to grow.
The next step is for us to take GrowthFunders from a start up to a thriving business.
Have you worked on anything lately that you're extra proud of?
The GrowthFunders equity crowdfunding and co-investment platform! It's taken a lot of hard work from a great team of people (from developers and designers through to the digital marketing team, both in-house and outsourced) to even get to this point. I'm really proud of how far we've come in such a short space of time.
It's also taken myself and Norm around 4 years to build the networks we have, and we've met hundreds of great entrepreneurs, forward-thinking investors and partners.
What's the best part of your job?
It's definitely the variety. Every day I'm involved in new and massively different things. I also get to work with a great in-house team and partners like Better Brand Agency, Harlands and Thrive.
What do you listen to while working?
Usually just myself talking on the phone, but when I do get the chance to listen to music, it's a real mix of things. Anything from current stuff like John Newman, Pharrell, and Rudimental, to stuff from my uni days like Oasis and The Stone Roses, with a bit of The Rolling Stones thrown in for good measure.
One app you can't live without.
Google Maps because I always get lost! No, is iTunes an app? (Editor's note: urm...yeah, I guess…) Then iTunes. The rest I really could live without.
Favourite social media site?
Twitter because it's short, sweet and straight to the point. It's a great listening tool where I can interact directly with our clients and partners. It also leads me to great articles by people I'd never normally find. Really up-to-date and relevant stuff.
Do you have a favourite place to visit?
Venice was amazing. Travelling down the Grand Canal was fantastic...maybe just not as peaceful as it could have been, as we had the kids with us!
5 people you'd like to meet, dead or alive?
Karen Brady

Alex Ferguson

Mohammed Ali

Peter Kay

Steve Jobs
I bet Liam Gallagher would have a few stories too...
In the movie of your life, who would you want to play you?
How about Peter Kay. He'd make people think I'm hilarious!
Where can you be found in your spare time?
What spare time?! When I do get some, I'm usually with the family.
Do you have a favourite film?
Anything that makes me laugh - The Hangover definitely.
But if we're talking classics, not much can beat The Godfather.
3 things on your bucket list:
Go to Las Vegas

Play centre forward for Sunderland

Drive a F1 car around the Silverstone track
Are you a morning or night person?
Morning. Especially when there's bright sunshine like there is at the moment.
Last film you watched?
Honestly? Frozen. My youngest one's still dancing round the house and singing all the songs.
Thanks Craig!