Jenna Taylor
Meet The GrowthFunders Team - Sam Hemmingway
15 Questions of Fame
With our OFFICIAL LAUNCH imminent, we thought it was about time we introduced you to the GrowthFunders team with our "15 Questions of Fame"!
Up first, is Sam! Find out more about her here :)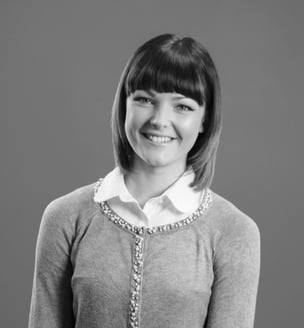 Who are you and what do you do?
My name's Sam Hemmingway and I am the Digital Marketing Executive at GrowthFunders.
But what do you do?
As part of my job role, I help the team with planning and executing Social Media strategies, marketing planning, SEO & link building and creating brand-led marketing strategies. However, I mainly focus my time creating an inbound marketing strategy for the brand by creating landing pages, email campaigns and catchy CTAs.
Have you worked on anything lately that you're extra proud of?
We had a soft launch back in December, and prior to this we created a suite of ebooks and blogs for entrepreneurs and investors to educate them on crowdfunding, investing online and how to create a killer equity crowdfunding pitch.
The feedback we have received from our audience has been fantastic, and has proven that the hard work that went into the content and design of them has really paid off. Now, with the official launch coming up in March, we are continuing to create content for our audience and are in high hopes that the launch will be a fantastic success!
What's the best part of your job?
Seeing the results from what I do. I love reading up on what works and what doesn't, in terms of keywords and the psychology behind colours and placements of CTAs, and then using that knowledge and seeing it work.
What do you listen to while working?
I love The Smiths and Arctic Monkeys, they're probably my 2 favourite bands. I'll also listen to The Courteeners, The Libertines, The Strypes, The Black Keys, The Stone Roses, Kings of Leon, Coldplay, and Oasis to name a few. Oh and Beyonce, because she's fab.
One app you can't live without?
I love Instagram, because I love seeing celeb selfies. I'm also a bit of a fitness freak and there's an app called 'Zombies, Run' that I put on at the gym. You just pop your earphones in and it's as if you're transported into a Zombie Apocalypse. The point of the game is to run as fast as you can to get away from them. It's great motivation on the treadmill, although you look a bit strange when you start yelling (it gets scary!).
Do you have any hobbies?
I go to the gym 5 times a week, and I also like to try new classes every so often from yoga and pilates to boxing and zumba.
Favourite social media site?
I love all social media sites! But I'd have to say Twitter.
Favourite film?
At the moment it's "Wolf of Wall Street". There aren't many films I'd see twice at the cinema, but I would definitely go and see that again. It's worth the numb bum from sitting for 3 hours(!)
My favourite film of all time though would have to be "The Shining". It's a classic.
Last film you watched
"Paul" – I love that film. Simon Pegg and Nick Frost are such a hilarious duo.
What book are you currently reading?
Cecilia Ahern's "How To Fall In Love'".
3 things on your bucket list:
Travel. Everywhere I can.

Learn Italian

Beat the big boys at the gym at pull ups
Are you a morning or night person?
Morning definitely. After 10pm I'm too tired to even make a cup of tea.
Best singer / band of all time in your opinion?
Arctic Monkeys.
Do you have any phobias?
Spiders and wasps! Oh, and wooden lollipop sticks, I can't touch them without running them under water first!


Thanks Sam!
You can follow Sam on twitter @SamHemmingwayGF