Property investing: growing your investment portfolio
It's traditional at this time of year to peer into the future and try to predict what the next 12 months might hold.
Trying to be too specific – on the lines of Old Moore's Almanack – is a fool's game but it is possible to foretell, with some confidence, what issues of interest to investors are likely to dominate the news headlines in 2018.
We know that Brexit is going to keep us company throughout the year, and we can be sure that North Korea, the Middle East, and - for a while at least - Bitcoin will all be vying for our attention.
The future of the UK property market
But another issue has been steadily growing in importance over the past few years and is inevitably going to continue to do so, and that is the UK property market.
Recent government actions might have made the smaller investors fear that this is a market which is going to be closed off to them. On the contrary, investing in property has never been more straightforward and we believe that recent developments will make it a popular choice for the diversified portfolio.
UK property in the past
But, before we look too far into the future, let's have a brief overview of the past.
House prices, like the weather, have long been a staple topic of conversation for the British, but now the issue has become much more than a matter of passing interest.
We have a rapidly expanding population on a small island. We have a limited amount of land and they're not making any more. This is a fundamental point behind the historical fact that UK house prices have more than quadrupled every 20 years.
Social changes such as a higher rate of divorce and more people choosing to live alone have further stimulated demand, so that since 2000, the value of residential property has grown at an annual average rate of 6.6%.
Furthermore, the 2008 financial crisis led mortgage lenders to impose tighter lending conditions on borrowers, making house purchasing more difficult and forcing many aspiring homeowners to stay in private rental accommodation.
A much publicised consequence of this has been young people increasingly being priced out of the housing market. Nearly two years ago, a poll revealed that one out of four people renting feared they would never be able to afford to buy, with the cost of an average house being ten times bigger than the average salary. This is widely seen as having been a factor in the last General Election, prompting the younger section of the electorate to come out to vote in unexpected numbers.
An increasing demand for more new homes to be built
Politicians have taken note and last year, in its Housing White Paper, the government described the housing market as "broken", and in the subsequent Budget, increased the housebuilding target to 300,000 homes a year by the mid-2020s, which would represent a 77.9% increase on the 2015/16 level of building.
Whether these ambitious targets will be met is a matter of debate, but what is probably a given is that there will be greater house building activity in the UK – market demand and political pressure demand it. However the pent-up demand is so great, any realistically attainable increase in supply is unlikely to do more than put a slight brake on the rate of price rises.
In short, property, and particularly residential property, will remain attractive investment choices and there will be many more opportunities available.
Property investing; so what does this mean?
For the past couple of decades investors have been able to share in the rewards of the rising housing market through buy-to-let. This seemed like a one-way bet. On the one hand, the numbers who couldn't afford to buy kept demand for rented accommodation high and, on the other, persistently low interest rates reduced the cost of borrowing capital, which reduced the cost of buy-to-let and, consequently, increased the potential profit margins achievable by investors.
However, buy-to-let came to be seen as part of the problem, distorting the housing market. Buy-to-let investors can buy chain-free, sometimes with enough capital without the need to borrow. This makes them more appealing to vendors.
For these reasons, in both the 2016/17 and 2017/18 financial years, the government introduced measures to rein in buy-to-let investors.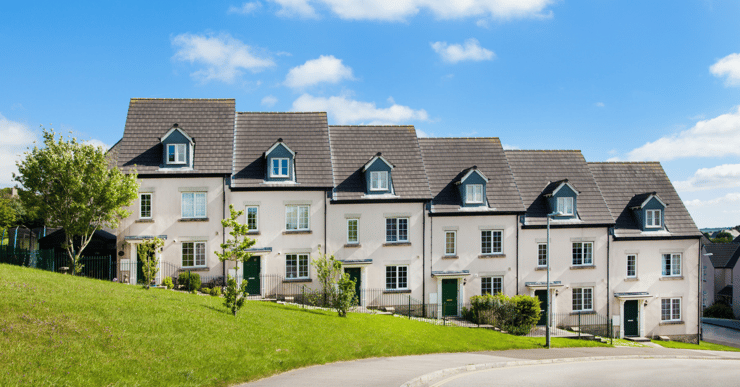 In April 2016, a stamp duty premium was added to a purchaser buying a property that was not their own home. This affects buy-to-let investors in England, Wales and Northern Ireland (Scotland operates a different system). A premium of three percentage points was added to each of the existing stamp duty bands.
Then, in April 2017, the treatment of mortgage interest in the tax system was altered. Previously, tax relief was available at the marginal rate of tax paid by the individual. So higher-rate and additional-rate taxpayers could claim tax relief on mortgage interest paid on buy-to-let properties at an effective rate of 40%/45%. Further to the changes, tax relief on mortgage interest paid on buy-to-let properties is now restricted to a flat rate of 20%.
This will hardly destroy the buy-to-let market but it certainly makes it a less attractive investment proposition for the less seasoned or smaller investor who has not set up any kind of corporate structure to own their properties.
But this doesn't mean that the smaller investor will now be shut off from a form of property investment that is well placed to yield good returns for the foreseeable future. As I said at the start of this piece, investing in property has never been easier and the opportunities are highly attractive.
Technology becoming an enabler for the property investor
Technological advances have revolutionised our lives and now their effects are being felt in financial investments, transforming the ease with which individuals can make financial investments. Online platforms allow large numbers of investors to invest alongside each other, whilst automated processes have also reduced the minimum investment amount, bringing these opportunities to a wider public.
The innovation in online investing has taken two basic forms: equity crowdfunding and peer-to-peer lending. These are distinct but can complement each other, both for the benefit of the investor and the capital raiser - and they are growing both in significance and popularity.
Equity crowdfunding was worth £332m in 2015 – up by 295% on the previous year - and £87m (26%) of this investment was in property. Similarly, peer-to-peer lending was worth £1.49bn in 2015, £609m (41%) of which was in property. A cumulative total of £5.12bn had been lent to UK businesses through peer-to-peer lending at the end of Q1 2017, which represents an increase of 467% from the end of Q3 2014.
In property investing, equity crowdfunding involves buying a share in a company that has been set up specifically to deliver a particular development (or collection of developments). This is commonly referred to as a special purpose vehicle (SPV). An investor's share of the company entitles them to a share of the profit generated by the SPV when the development concludes.
How profitable the SPV is depends on a range of factors, including the ability to deliver the development and market demand for the properties being constructed. If all goes well and the properties sell for more than their target values, profitability could exceed forecast and the value of the investment could increase accordingly.
With peer-to-peer lending, the investor lends capital to a property developer for a fixed period at an agreed rate of interest. Again, this loan may fund one property development or a collection. This form of investing provides greater clarity around when the capital will be repaid, but there's no potential for the investment to exceed its anticipated performance.
On a related note, the introduction in April 2016 of the Innovative Finance ISA (IFISA) provides a structure through which individuals can make investments in property through peer-to-peer lending platforms and accrue returns free of tax.
Diversifying your investment portfolio
The fact there are two ways of investing in property can put the investor in a stronger position. Diversification is a fundamental principle of sound investing. It's a simple enough concept: not putting all your eggs in one basket. Spreading investments among asset types and sectors means not only minimising risk, but also maximising opportunity.
It's also good policy to have a balance of investments which give, on the one hand, a steady income and, on the other, a return on capital investment. Where that balance should be struck depends on individual circumstances. One of the beauties of investing in property is it can allow the investor to achieve both.
In investing in growth-based opportunities, you want to see a return over a period of time, which could be months, but will more usually be many years. So, with a residential development project where you invest at the land buying stage, you won't generally see a financial return until the houses have been built and sold. Such an investment could be made by buying an equity stake in an SPV.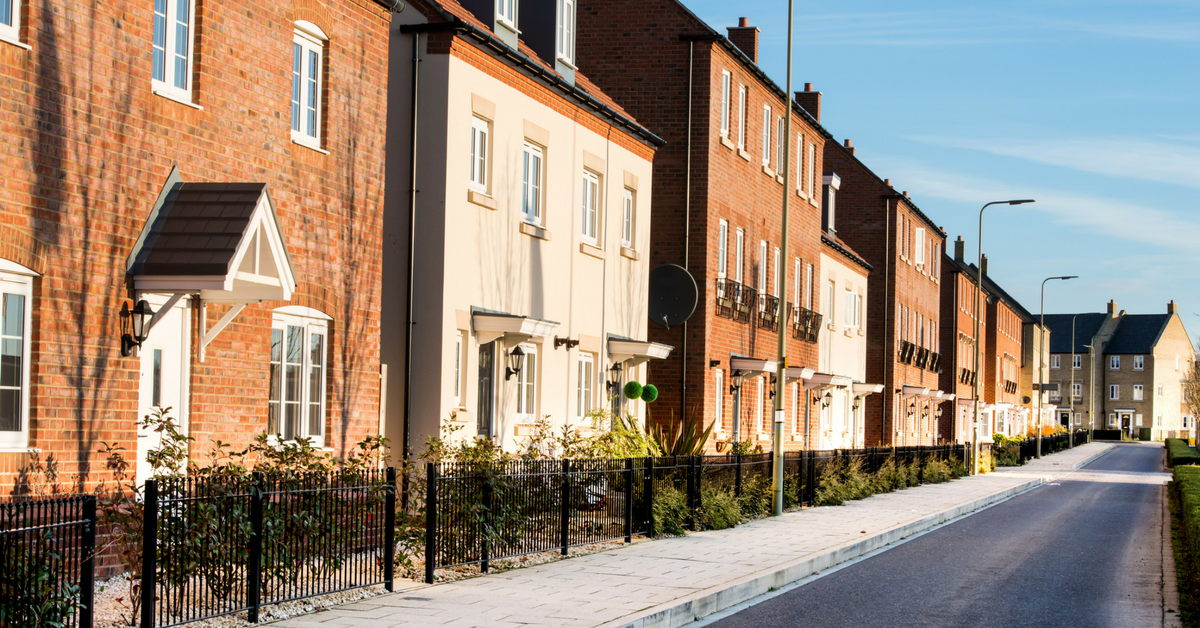 Investing in income-based real estate opportunities, rather than producing a return only after a period of time, delivers what's often a smaller return, but more frequently. This is very often the case with peer-to-peer lending.
Property as an asset class has so much variety that almost regardless of what type of diversification you need (higher risk or more conservative investments), there's a range of options for you and you could invest exclusively in property and still have a diverse portfolio.
Certainly, anybody reviewing their investments at the start of 2018 should give strong consideration to having some of their portfolio is in the form of bricks and mortar. With the growing popularity of property crowdfunding and peer-to-peer lending, the barriers to entry for the smaller investor have been removed, along with the hassle and expense of being the sole owner of a property, but with the added confidence that comes from investing alongside professionals.
Residential property is an established asset class favoured by UK investors because it has historically provided strong returns through investments that are easy to understand. The reasons that property has been popular over the long-term – strong and sustained demand – will endure. The models through which investment most appeal to investors are changing, but our property investing guide and webinar ('an introduction to property investing' is available on-demand here) lead you through these in more detail.