Jenna Taylor
Pushing Boundaries: the 2015 UK alternative finance industry report
It has been another year of growth in the online alternative finance market, an industry report launched this morning has found.
"Pushing Boundaries: 2015 UK Alternative Finance Industry" is published by the Cambridge Centre for Alternative Finance at the University of Cambridge and UK innovation foundation Nesta, in partnership with KPMG and with the support of CME Group Foundation.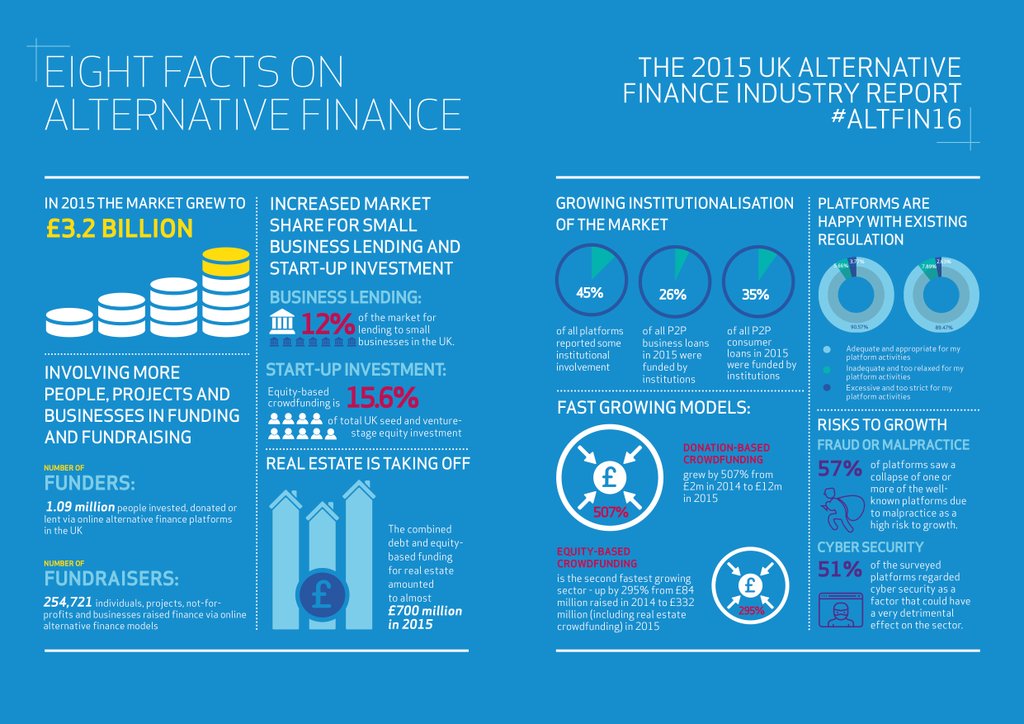 (Source: Pushing Boundaries, 2015)

Bryan Zhang, one of the authors of this study, was also involved in the research and publication of The Rise of Future Finance: The UK Alternative Finance Benchmarking Report in 2013. The comprehensive report was the first of its kind to be conducted into the alternative finance market, anywhere in the word.
Since then, Nesta and the University of Cambridge have conducted yearly reports which track the size and development of online alternative finance in the UK.
According to this year's study, the sector grew 84%, facilitating £3.2bn in investments, loans, and donations. Pushing Boundaries uses feedback from 94 crowdfunding and P2P lending platforms to examine the growth, trends, and dynamics within the online alternative finance sector.
Interestingly, the report also finds that while the market increased in volume, growth of the online alternative finance market slowed down, with the annual growth in 2014/2015 being nearly half the 161% growth from 2013/14.