Lauren Miller
Q&A with Protected Species

We spoke to Rebecca McElligott, Co-Founder at Protected Species about the company, the products and the future...
GF: What does Protected Species do?
R: We launched our brand, Protected Species, 2 years ago reacting to what we saw as a huge gap in the market for style-led, high performance, waterproof outerwear for women. Our collection of fully waterproof, windproof, breathable jackets have been engineered using design and fabric innovations to bring the ultimate solution to the women's outerwear market: staying dry and protected from the elements, and looking good at the same time. Delivering the perfect fusion of performance and style offers a jacket suitable for wear anywhere - style for the boardroom and performance to climb a mountain peak.

GF: What's your background, Rebecca?
R: Since completing my degree in "Product Development for the fashion Industry" at the London College of Fashion many years ago, I have worked within the apparel industry, both for clothing manufacturers, and for the last 18 years, global sports and technical apparel brands based in the North West. Most recently, as Global Product Director for PING, working for one of the top Golf brands in the world, I gained great experience and forged many strong relationships with large blue chip retailers, sales teams, distributors and suppliers throughout the world.
GF: Who are your co-founders and what are their backgrounds?
R: Anne Muir is the other Co-Founder of the business and brings with her over 20 years experience in the commercial side of science, technology and innovation. Anne also has broad experience in sales, marketing, business development, contract negotiation, Intellectual Property (IP) and significant technology licensing deals, as well as 5 years experience running her own successful consultancy business.
Her most recent position was as Head of Knowledge Exchange at the University of Dundee leading on commercial activity across the University with a focus on commercialisation of early stage technologies. Both myself and Anne's experience over the last 20 plus years has given us significant access to support from third party friends and colleagues owning their own businesses both within the clothing sector and the sales and marketing arena.
GF: Why is there a need for the product?
R: We developed the collection in response to a gap in the market we had identified through our own needs and our friends needs for a product they couldn't find, and from a professional perspective working in the sports and technical performance apparel arena and knowing that women's performance outerwear was always an "add on" category, normally adapted from a man's fabric and design.
Currently, the outerwear market for women offers performance waterproof garments which are masculine in look, handle and fit - often offered in bright unsophisticated colours and not something we would want to wear for any other reason than staying dry . The alternative high street offerings deliver good design but often at best are only "shower-resistant" in performance. There are lifestyle brands in the market which do offer higher levels of weatherproofing, but unlike the Protected Species brand, the design and fabric choice means these products have a countryside or seafaring feel to them which limits use.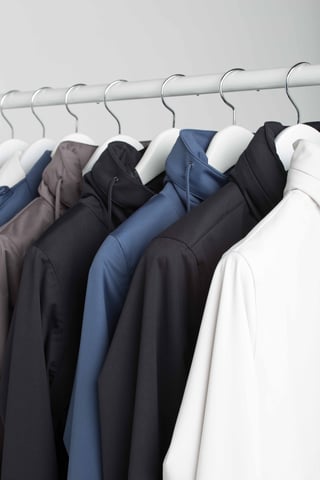 GF: What does the product do?
R: By fusing innovative fully waterproof fabrics with the collection's sophisticated design language, a woman no longer has to compromise on her style in poor weather conditions. Unlike other waterproof brands, Protected Species' designs, fabric look, feel and performance allow the product to transcend lifestyle activities, age barriers and international boundaries by providing one jacket suitable in performance and aesthetic to be worn anywhere - the feed-back from our customers has been over-whelming often stating that "they never take it off".
GF: What is the products USP?
R: The brands USP is two-fold: Firstly, an outerwear offering engineered in design, technical performance, fit and hand-feel to truly assimilate with every activity in a women's lifestyle. Fit for purpose both in weatherproof protection, and smartness and style, allowing a choice of wear across a multitude of activities. Secondly, the brand is driven by an authentic female team from concept to design, manufacture and marketing. This market sector is traditionally driven by male dominated brands (The North Face, Rab) and unlike these brands, the Protected Species team, throughout their entire supply chain, are genuine in their understanding of the female performance product and service needs.
GF: What is your company mission?
R: Our mission in launching the brand has always been the same - to change the way women think globally about performance clothing by pioneering a female-specific technical brand which truly transcends lifestyle activites, age barriers and market boundaries.
GF: What are your biggest achievements to date?
R: Since the brand started trading two years ago, and working tirelessly around full-time jobs, we have delivered the product collection, created a fully operational retail website, sold over 1600 pieces to date and forged strong trade links in both the UK and Europe. Our proudest achievement, however, is the constant messages we have received from our customers indicating their new jacket is a product they have "been looking for for years" and "never take off".
In addition, Anne's skills in sales and marketing have resulted in major in roads being built with the media through in house PR and marketing. The product has been regularly worn by Sara Cox, Jenni Falconer, Amanda Lamb, and Sally Nugent. The brand has additionally had good exposure on BBC Breakfast News when Laura Mvula was interviewed wearing her Protected Species white waterproof Mac which she then went on to wear for her recent Album Launch.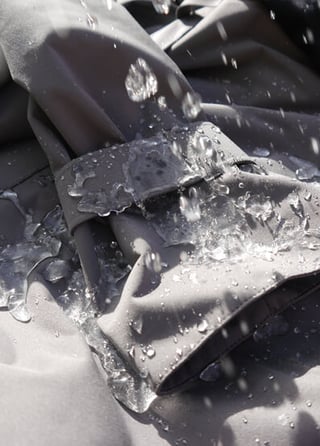 Adverts, editorials and referrals have been placed in strong online and print publications including The Guardian, Hello, Country and Town House, Good Housekeeping, Red, Cosmopolitan, Standard Issue and The Pool, initiating the following glowing testaments;
"A masterpiece of design" The Guardian
"The best rainwear ever" India Knight, The Times
"Cool Wang-like outdoor gear, love it" Marie Claire
"You can take the girl out of the city, but you can't make her wear country clothes" London Evening Standard
"The perfect waterproof jacket" Hello Magazine
"Life-changing waterproofs" Red Magazine
"None of your showerproof nonsense" Emerald Street
GF: What will the investment capital be used for and why?
R: Investment in the brand will drive this successful concept to a new level and be used across three main areas of the business to initiate a strong core to the brand and grow exposure and sales into new territories. With exciting news styles already at proto-sampling stage, we will purchase stock - both increasing units for current proven product sales, and broadening the product range.
The brand to date has driven sales through our own efforts in marketing techniques. Skilled digital marketing services will be taken on to rapidly increase sales and brand exposure through social media, digital PR, SEO, advertising and outreach. Finally, investment will be used to create and grow a strong operational team. The team will manage logistics, stock levels, distribution and service the consumer effectively, allowing us as co-founders to drive the vision into the future!
GF: Where do you see yourself in five years time?
R: In 5 years time we want to be recognised as the stylish alternative to "outdoor" brands for women and a leader in the "peak to pavement"/multifunctional clothing movement for women.
Specifically, we see a strong demand for the brand through delivering highly aspirational product, imagery and messages to consumers in at least 30 countries around the world - distributing 70% through the business's own website. Our goal is to grow a significant and loyal consumer base online with limited third party partner distribution offering strong brand provenance.
By owning our own consumer base, and having built a strong product, marketing and operation team of approximately 10 people, the company will be in the prime position for a significant acquisition. The brand will have developed a strong core to its business, offering a sound acquisition proposition to both outdoor/performance brand specialists, and to contemporary womenswear labels/retailers reacting to continual consumer drive for performance/multi-functional products for everyday wear.