Spot The Difference: Pitching Online And Offline
Switch The Pitch
So, you've decided that you need to raise capital for your business. You've also decided that you'd like to raise investment online, via an equity crowdfunding business, which you know will help you to streamline the fundraise process.
The most important thing you need is a pitch which will be used to attract potential investors and teach them all about your business. Whilst the majority of your pitch will take place online, there may be some cases in which you may be invited to pitch to angel networks face-to-face in order to attract an anchor investor and potentially access larger amounts of money. This could either happen before listing on the platform, or during.
But don't worry - if this is the course of action you need to take during your fundraising campaign, you won't be required to create a whole new pitch from scratch. Your online pitch should form the basis of your offline one. An offline pitch generally involves a slide deck or presentation, the content of which can be recycled from the online information you have uploaded and tailored to suit your audience. Here are the top 10 points you need to know when creating your offline pitch.
#1 Use your online information to support your offline pitch
You will be asked to upload an Investor Presentation when preparing to list on the GrowthFunders platform. This document contains the topics you should address and can be used to create your face-to-face presentation.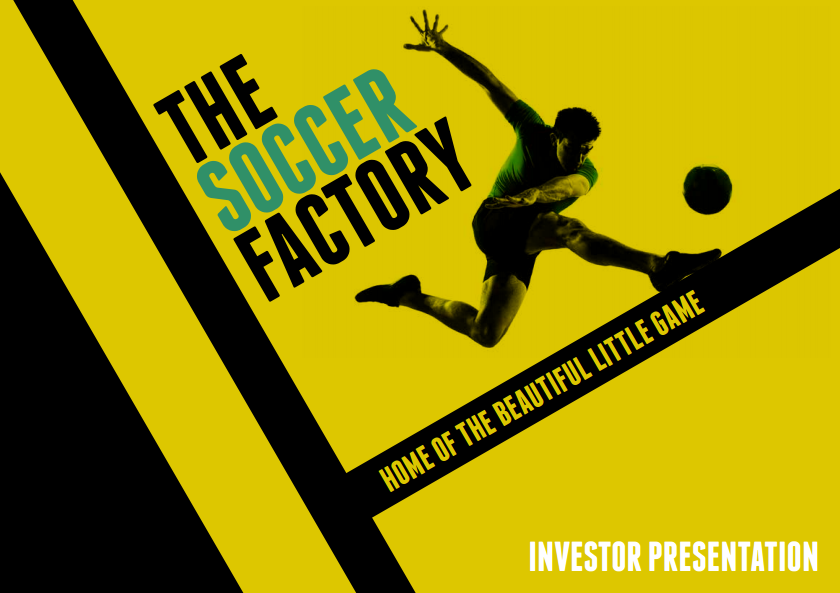 You will generally have around 15 minutes to pitch to angel network members which will be followed by a 15 minute Q&A. Make sure you are well prepared. Your pitch should be clear and concise. Here are some suggestions for the key points you should cover.
#2 Business Overview
Tell potential investors who you are, what you do, how you do it, and who you do it for. This helps them to understand what you do very quickly. As part of your online campaign you will have created a video pitch which serves to give potential investors a very quick summary of everything. You should make reference to such things as the context of your idea, existing marketplace, business model and plan, and your achievements to date.
Use these bite-sized chunks of information to offer a brief outline in your offline pitch. They could form prompts on your presentation slides which you could then expand upon during your presentation.
#3 How Much Money Do You Want?
The first thing potential investors can see when they access your pitch page is your business' name and the amount of capital you are looking to raise, in return for the amount of equity you have chosen to offer.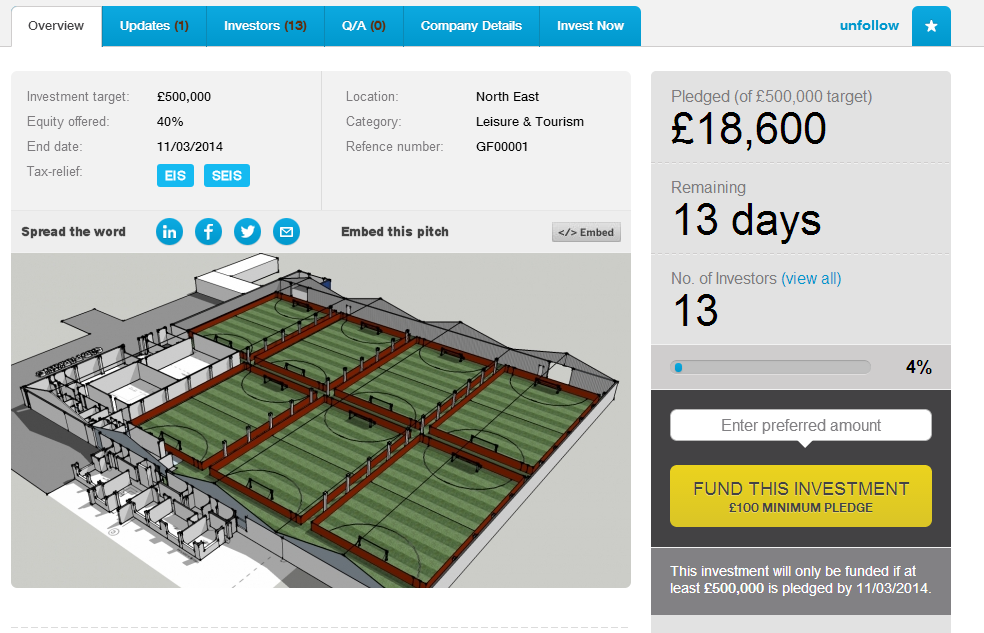 This will identify your pre- and post-money valuations. You need to give sensible valuations and that are fair and reasonable for everyone (both you and the investors) which are comparable to to other similar businesses. Ask yourself: "how did I calculate that valuation?" You may well be challenged on your valuations so make sure you have a credible answer. (Check out our previous blog on "Setting a Valuation")
#4 Introduce Yourself
...and your team. Give a brief summary of relevant background information and strengths. Investors invest in people and making sure that you have the right team around you is absolutely vital to your business' success.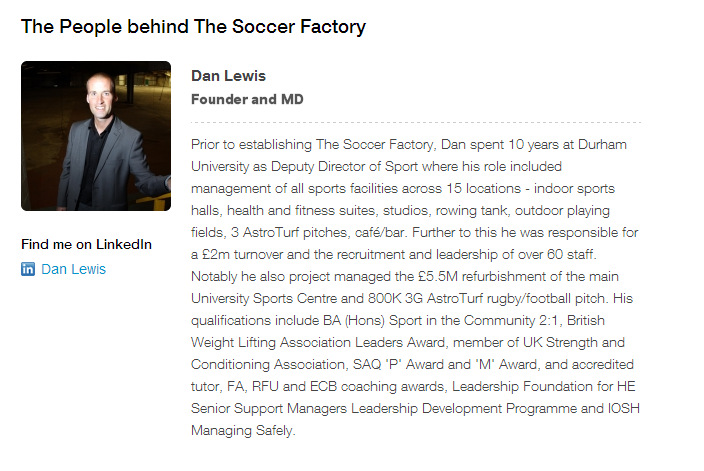 #5 Problem
You need to highlight a genuine problem in the marketplace, as well as addressing how you intend to solve this problem through your business / product.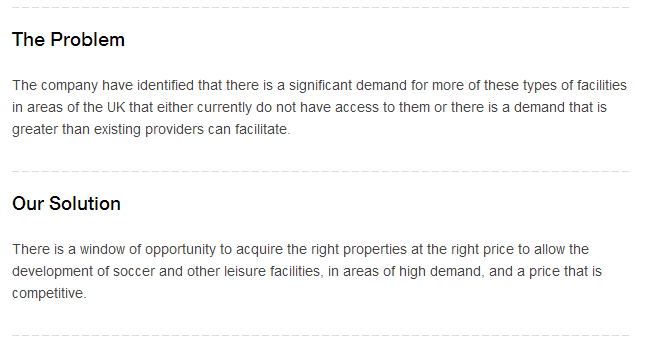 #6 Vision / Mission
What are you trying to achieve with your business? What are your core values?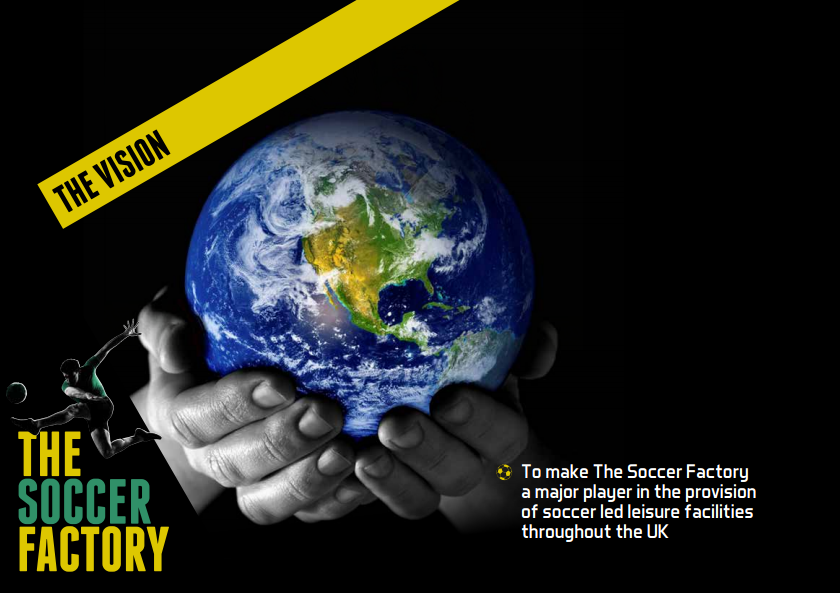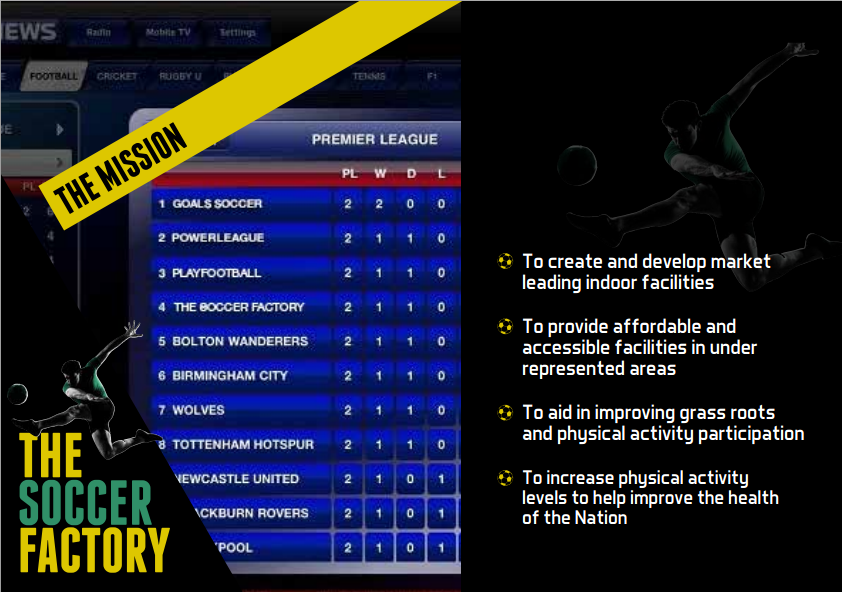 #7 The Existing Marketplace
Potential investors will be interested in what your competitors are.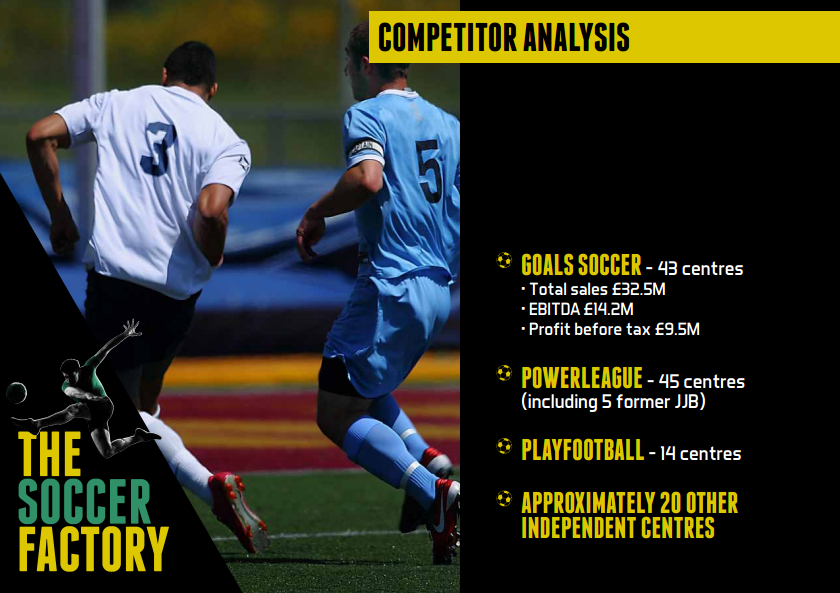 Obviously, the best case scenario would be if you didn't have any competitors, but that's quite rare. There will always be some form of competitor, whether it's direct or indirect. Make mention of who else is in the marketplace and then how you differ. State your unique selling point (USP).
#8 Business Model / Revenue Streams
Make sure that potential investors understand in the most simple of terms how your business works.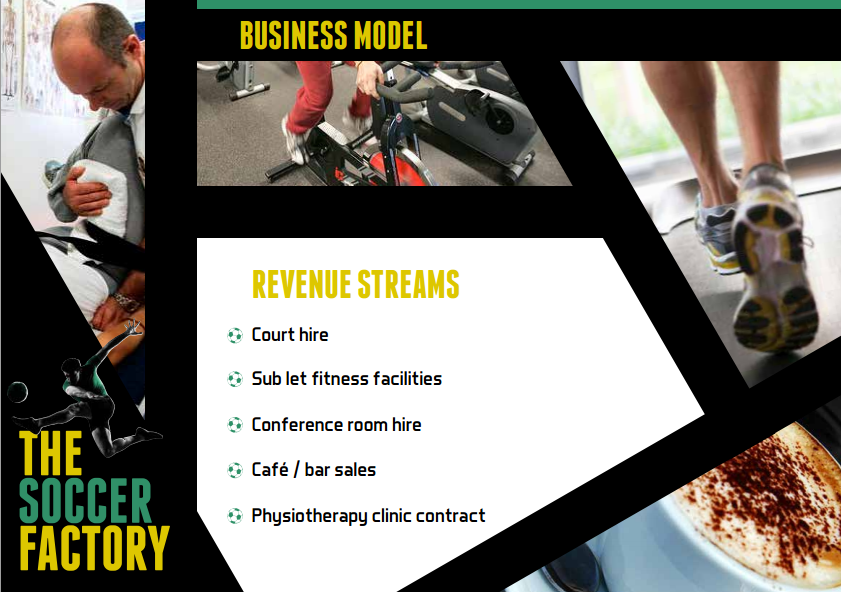 Do you have any strategic partners identified? What type of customers are you going to target? Does your business follow a tried-and-tested business model? Also, importantly, how does/will your business make money? Potential revenue models include commerce, advertising, and Freemium. For a more exhaustive list and information, read our blog post dedicated to revenue streams here.
#9 Financial projection
You can take this from your financial forecast documents. This will depend on the stage of your business but you will need to be able to demonstrate income and expenditure. Sales costs will be dependent on your marketing budget.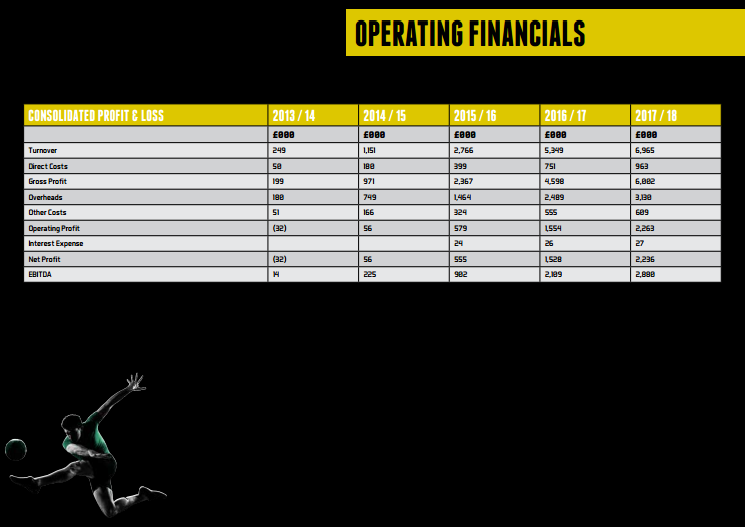 Potential investors want to know your burn rate and how much runway you'll have, depending on how much money you raise. They also want to know at what point you will begin to break even and start to become cash positive. It would be helpful to show a 5-year plan and projection. Make sure your figures have been checked by a finance professional.
#10 Exit
Let potential investors know how quickly you intend to scale and exit your business. As well as how you intend to do it. You should already have an exit plan in mind.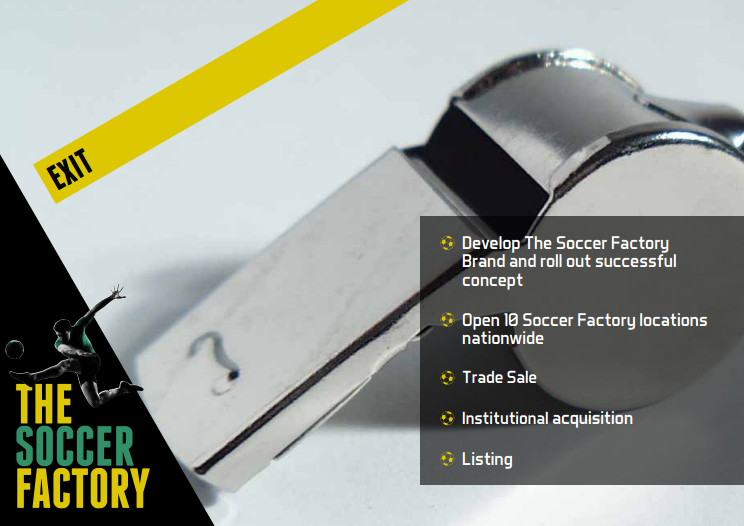 Pitching offline:
As a co-investment platform, syndication forms a core part of GrowthFunders' approach to raising growth finance. Syndication allows angel networks to invest alongside both other angel networks and suitably-qualified online business angels.