26 things an entrepreneur with a start up should know
The entrepreneur's ABC of starting a start up
We all learned our ABCs years ago, and can recite them at the drop of a hat. By way of a party trick, you might even be able to do it backwards. Impressive! But before you get started on your Z, Y, X, take a look at our alphabet of starting up a start up.
Angels / New online angels
Whether they are traditional, experienced angels, members of angel networks, or new online business angels, these are the people you want to attract. Your job is to show them that your business is the one they need to invest in so that you can get started on your start up journey.
Business Model Canvas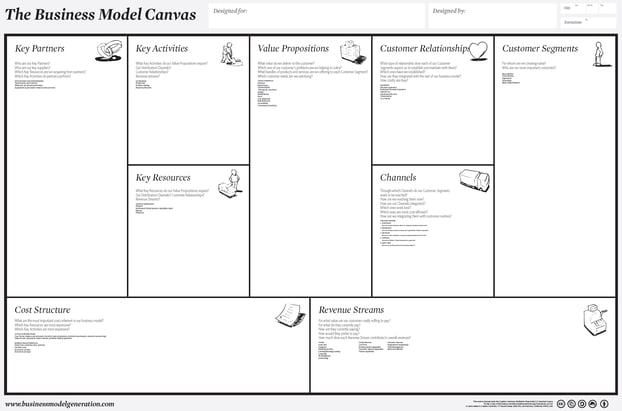 The business model canvas is a one-page document entrepreneurs use to plan the strategy of their business. (Click here to see the image in full size.)
Competitors
Identify and analyse your closest competitors - what are they doing, how are they doing it, and more importantly, is it working for them?
Disrupt and be innovative
Break the mould and bring something new to the table. Challenge your competitors' ways of doing things and see if there's a better, more exciting way to do things.
Take a look at this great slide deck on disruptive business models.
Exit strategy
It might seem a little counter-productive to start at the end, but how you intend to exit your business is one of the first things investors will want to know.
Here, Business Insider gives you "Five Smart Exit Strategies".
Financial forecasts
A good financial forecast will cover everything from overheads to wages, gross profit to net profit, and more.
Genuine problem/solution
Identify a problem in the marketplace and make sure that your product or service provides a solution that is desperately needed and will benefit the audience.
Hire a kickass team
What do you know and what do you know you don't know? It may be your business, stemming from an idea you had, but you don't need (and probably won't be able) to do everything. Identify what you can and can't do (or what you feasibly have time to do) and then hire people with complementary skillsets. Build your team to be the strongest it can be.
Idea
An idea is only the beginning. Think, dream, and create. Everyone has to start somewhere, and hopefully that "somewhere" is an amazing idea...(learn more here.) Bring able to turn that idea into a successfully business is the important thing.
J-curve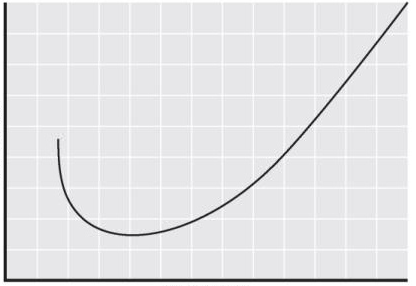 A diagram in which the curve falls at the beginning and then begins to rise soon after.
Keep going!
No one said it was going to be easy, and as you're finding - it's really not. The trick is to not give up too quickly! Persevere and you should start to build momentum.
Lean start up methodology
Widely accepted as the way to start a start up. By investing time into iteratively building products or providing services which meet the needs of early customers, the idea is that development cycles can be significantly shortened. The lean start up method encourages entrepreneurs to operate through "validated learning".
You can find out more about the principles of lean startup methodology from its creator, Eric Ries here
Monetising
Consider all potential revenue streams and create a revenue plan, choosing one or two which provide the best fit for your business.
If you click here, you'll be taken to a slide deck on choosing the right revenue model for your business.
Network
Talk to everyone and make as many useful connections as possible. In some cases, you'll need to be careful about the type of conversations you have, regarding your business. For example, if you are considering raising seed capital, it is against Financial Conduct Authority (FCA) regulations to solicit investments. If you can, attend special start up-centric events and meet, meet, meet!
Online and offline effort needs to be the same
However you choose to raise finance, you will be required to pitch to potential investors in some way. On an online equity crowdfunding platform, your video, investor presentation, and financials form your pitch. Offline, you may find yourself in front of one or a group of angels, so you need to be word-perfect on what your business could do for them.
Pivot
If something isn't working and you can no longer continue in the direction you're going, just change it. You might not end up in the exact place you thought you would, but you could end up in an infinitely better position. It's all about reading the market and your performance.
Take a look at some famous businesses who've had to pivot from their original vision.
Qualitative and quantitative feedback/research
Customer and audience feedback is just as important, if not more so, than stats. If you know what people actually think, it'll be easier to deliver on what they actually need.
Runway and burn rate
A runway is the length of time you have before you need to either raise capital or start generating a profit.
Burn rate is how quickly you can burn through the money you do have, taking wages, overheads, etc into account.
It's worth remembering not to panic as investors will also question this decision. about runways and burn rates and try to raise too much money as investors will also question this decision.
Social media presence
Social media is a fantastic (free!) marketing tool. It allows you to have direct contact with your audience, showcase new products and updates, or attract potential customers.

Here are 10 things you should know about being social media savvy, as well as why your business could be doomed without it.
Tax relief for investors
Make your business as appealing as possible to potential investors. The Seed Enterprise Investment Scheme (SEIS) and Enterprise Investment Scheme (EIS) are government-introduced tax breaks, designed to encourage investments into start up and early stage businesses.
Understand your audience
Sometimes it's easier to identify who your target audience isn't, rather than who it is, but once you know, you'll be able to get your messaging right.
Validate your business at every opportunity
From building a prototype to customer acquisition, you need to show that your business is succeeding and that everything is moving in the right direction.
Find out how 9 entrepreneurs validated their business here.
Wantrepreneur
Avoid becoming a wannabee at all costs!
(e)Xamine and analyse all your results
You're conducting market research for a reason. You want to find out what your audience thinks about your business, product, or service, so listen to what they tell you.
Yes men
Don't be one and don't surround yourself with them. You want to know the truth, no matter how difficult, about how well both you and your business are performing. You need people around you who will ask the challenging questions and help you see things from every angle.
Zombie start up
A business which is still operating (or at least claiming to) when they shouldn't be; either they should have pivoted or closed down a while ago. If there is little-to-no evidence of growth in web traffic for an extended period of time, you're probably looking at a Zombie start up.