The Fame And Fortunes Of The Celebrity Investor
We often see celebrities in the news after they do something wrong; something that doesn't fit in with the public's positive view of them. Sharing negative news is easy as it travels fast, but what about when those famous faces who do something we don't expect, yet which is a great achievement?
Investments are a perfect example.
Venture capitalists and corporates aren't the only ones funding new tech startups as they look to become the next Google or Facebook. High net worth individuals and angel investors are also ploughing millions into new ideas in the hope that one day they'll become billion dollar businesses - and many of those individuals just happen to be famous.
>Celebrity investors are individuals from the music, TV, movies, sports and fashion industries, and together have backed some of the world's biggest tech names today, including the likes of Spotify, Airbnb, Box, and Lyft.
Former Olympic champions are setting up incubation funds. Baseball legends are investing in video conferencing services. Rappers are funding seed-stage tech. Heavyweight boxing world champions are backing recruitment startups.
And whilst some are going it alone, the majority are part of bigger investment funds using celebrity cash to help startups grow. This isn't a part time hobby, but a serious professional path they're on.
Success investing in startups
Ashton Kutcher is by far and away one of the most active celebrity investors. The American actor, who starred in the likes of 'Dude, Where's My Car?' and 'Two And A Half Men' has backed startups including Airbnb, Bebo, and Box.
'Iron Man' star Robert Downey Jr is on a similar level, having put money into subscription box service Loot Crate, as well as Masterclass, a site that offers interactive video courses taught by big names including athletes, actors, and singers.
In the world of sports, famed NBA star Kobe Bryant has ventured into the investment field through the recently launched $100 million fund with entrepreneur Jeff Stibel, primarily to invest in technology, media and data companies. Although one of the most notable basketball investors, Kobe wasn't one of the first to see the benefits of investing in early stage businesses. In fact, he's late to the game.
Shaquille O'Neal, on the other hand, was indeed one of the first - the four-time NBA champion was a pre-IPO investor in Google. In June 1999 he was part of a $25 million Series A round, which also included Arnold Schwarzenegger, Henry Kissinger and Tiger Woods. At the time Google was worth 'just' $75 million. Shaquille has since invested in Vitamin Water, Muscle Milk, Five Guys and, more obscurely, Level3, a stock market investment tool.
Staying on the sports theme but travelling to this side of the Atlantic, starting his investment portfolio in June 2015 is British tennis star and current world number two Andy Murray. Andy has since invested in a number of startups, including eating chain Tossed, virtual reality shopping firm Trillenium, and e-commerce investor Fuel Ventures Fund. In a press statement issued at the time, Murray said he hoped to learn something from how the three companies were "edging ahead of the competition and take that vision on to the court with me."
Popular TV actor Stephen Fry quietly co-founded a startup that bills itself as a 'Pinterest for education'. Pindex, a self-funded online platform, creates and curates educational videos and infographics for teachers and students. Stephen's tech investments to date have had varying degrees of success, the most notable of which is arguably his backing of 17-year-old Nick D'Aloisio's Summly, a news summarisation service, which sold to Yahoo for a reported $30 million.
Moving to the music industry, it's clear musicians see investment as being 'the done thing', with the Linkin Park band members having backed everything from stock market app Robinhood to shipping startup Shyp through their VC fund. Justin Timberlake put some of his millions into the likes of social media platform Myspace, and according to Dublin-based biotech and artificial intelligence startup Nuritas, U2 musicians Bono and The Edge financially backed the company in a $2.129 million round.
Even the 'young guns' are planning out their portfolio for the future - Justin Bieber has invested into music streaming service Spotify and selfie app Shots.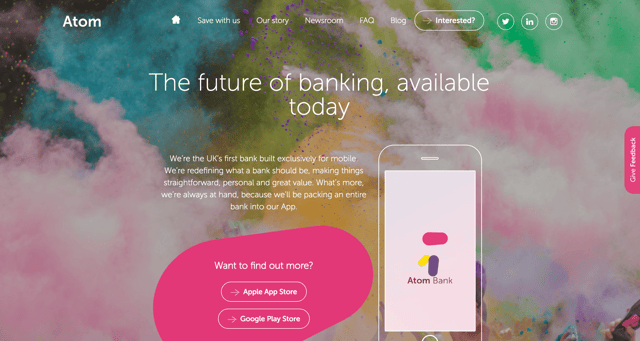 What's more, former Black Eyed Peas member will.i.am has taken a proactive approach when making investments in to start up businesses. Backing everything from tech firm Shellanoo Group to stealth startup Honest Dollar, which was acquired by Goldman Sachs in March 2016, will.i.am has most recently linked up with startup, app-only bank Atom as a strategic board advisor, further to investing £3.5m into the Durham based business.
Providing Atom bank with an external perspective on culture, philanthropy and technology, interestingly and unknown to many, Atom is just one part of a particularly large investment portfolio for will.i.am, which includes the likes of Twitter and Beats.
Tax efficient investing in the UK
As investors, celebrities like everyone else who invests are made aware of both the potential and risks. However, particularly for UK investors, the likes of SEIS and EIS - both of which offer particularly appealing tax reliefs - greatly help to mitigate the associated risks.
This is clearly seen in the fact during the 25 years EIS has been available, almost £16 billion has been raised through EIS-qualifying investments, enabling a high level of growth and success for the best British SMEs.
The position many celebrities find themselves in automatically makes them a role model, yet they often find themselves receiving criticism for certain actions they take. When it comes to investments, however, I would disagree, and happily take a leaf out of their book turning to venture capitalism to secure finances for the future.
These ambitious entrepreneurs are pioneering ambitious business initiatives. Investors are driving both British and global businesses by investing not only finance, but time and advice to help build those high growth business.
Investing in early stage businesses is becoming more popular. Why? Simply put, it can make commercial sense to build a successful portfolio of investments that allows investors to secure future finances whilst making tax efficient savings.
Want to find out more about our current EIS eligible investment opportunities? Register for a free GrowthFunders account.
will.i.am image courtesy of Eva Rinaldi