Craig Peterson
A day in the life: Sam Hemmingway, Marketing and Design Executive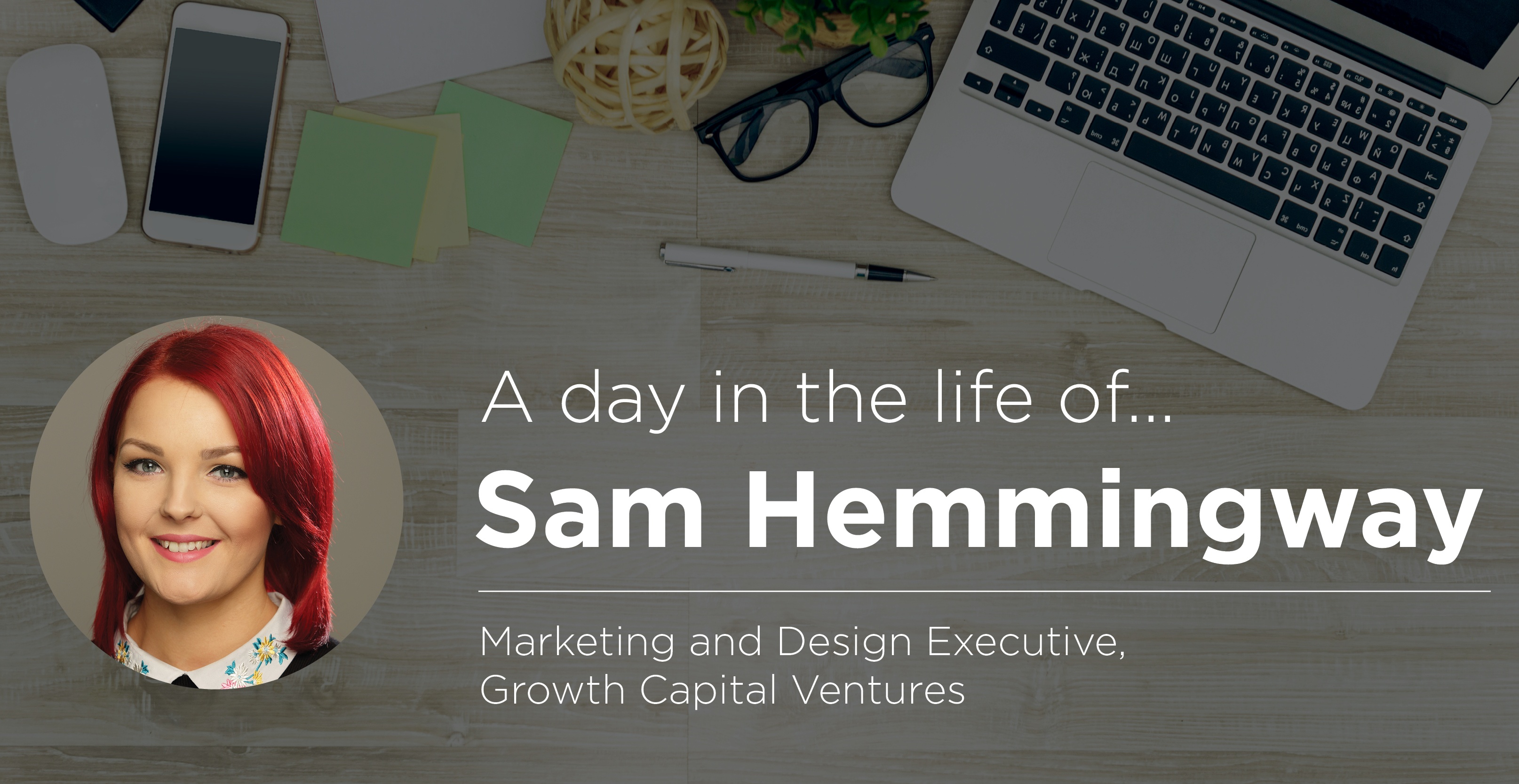 As one of the longest-serving members of the Growth Capital Ventures team, Jordan spoke to Sam recently about her day-to-day life and time at GCV.
Describe your typical day in the Design Studio
I usually start my day by flicking through the tasks I currently have on Jira and, working closely with Sarah, and make an order of priority for the day - then grab a drink and get started!
My workload varies day-to-day and involves anything from creating Investment Memorandums, infographics, eBooks on tax efficient investing and making funky social media images, right through to designing and building websites.
Having recently worked on some major design projects for GrowthFunders, where did your inspiration come?
Usually when it comes to creating Investment Memorandums (IM), you've really got to keep the client's brand in mind, but also have a healthy, consistent balance of GrowthFunders in there too!
The first thing I do is look at the client we're working with and ask myself a few questions. What themes do they use? What are their colour schemes? What imagery reflects their brand? With these answered, I go on to create an IM that suits them specifically.
However, having the opportunity recently to work on the design of a brand new website has been the most fun, as you can be a lot more free with your designs, taking inspiration from market leaders who have amazing, clean, informative websites and carving out a site that takes all the right elements, but making it our own.
What has been your biggest achievement to date whilst working with GCV and GrowthFunders?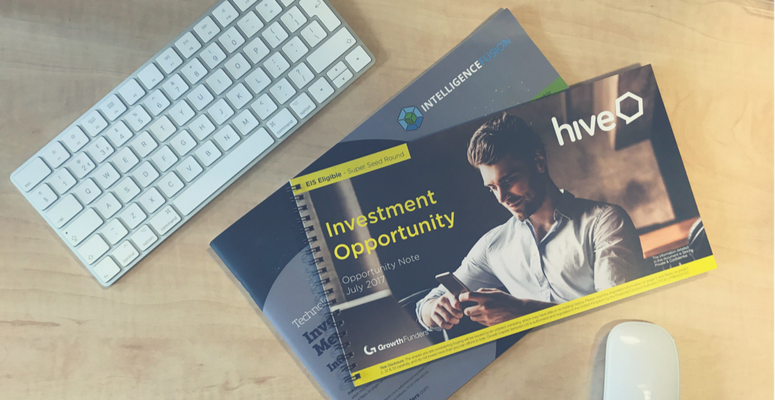 This is quite tricky because one of my biggest achievements would be the full design of an Investment Memorandum that got printed and circulated within our investor network, which I felt very proud of, and to hear such great feedback on it was fantastic!
I've gone on to be involved in a number of other IMs, and they're still as interesting as ever to create.
But having worked on the design and build of my first two websites (which are about to launch!), it's great to see them come together so well, even though it probably took me twice the amount of time it should - it's been my first time designing and developing, but this is undoubtedly something I'm very keen to progress further.
Did you feel you learnt even more about the business after starting to develop websites as well as designing them?
Definitely! It has given me a great insight into the way a page needs to be laid out and designed to work well on a website. Iit's easy enough to build a web page in InDesign, but then to take all those elements and make them functional on a website is a whole other thing.
I'm glad to have the insight into the world of front end developing now, and ideally this will help make it easier for the development team going forward.
What part of your role gives you the most satisfaction?
Absolutely the most satisfying part of my role is when I finish any document. Whether that's a 20 page eBook, a 64 page Investment Memorandum or a one page infographic, after it's signed off and printed / sent live, you can feel proud that you've created a piece of work that is beneficial for our clients and company as a whole.
Having been in the Fintech space for over 6 years, what do you like about this sector and how creative can you 'really' be with your designs?
What I like most about Fintech, especially from a design point of view, is that although it's not a 'pretty' sector in itself, there's so much scope for amazing designs within certain elements, such as an IM - it can be as colourful or as straightforward as the client wishes it to be, because it's based on one individual brand.
There are also so many areas of Fintech to talk about, so it seems there are endless possibilities of informative eBooks, infographics and websites to create! From my point of view, this will always be the case, as Fintech is ever expanding and even over the last six years it's easy to see how quickly the space is growing. Exciting stuff!
Want to connect with Sam? You can find her over on LinkedIn here - and if you want to read about the rest of the team, see our 'day in the life' posts for Jordan, Tony, Andrew, Sarah, Michael, Lauren and James.