Growth Capital Ventures Teams Up With Crowdcube
The fintech company is collaborating with the UK's leading crowdfunding platform to offer a co-investment fundraising model aimed at ambitious high growth businesses.
This piece was originally published on BQLive.co.uk on 19th October 2017.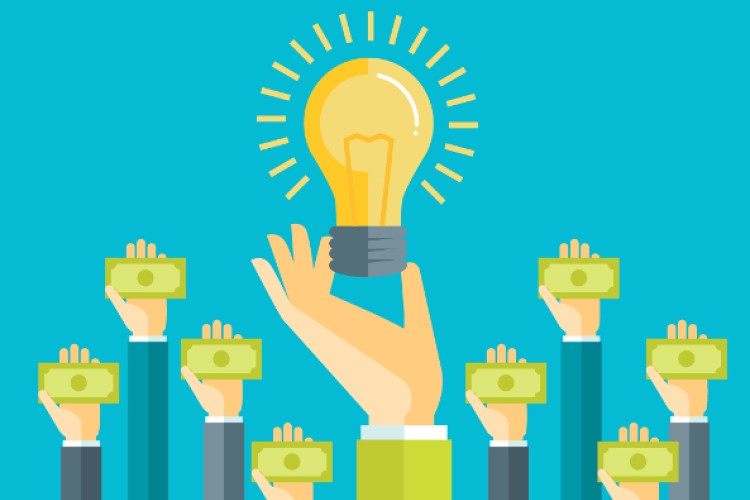 This new collaboration with Crowdcube allows GCV to combine its own expertise, investor networks and access to managed funds with Crowdcube's investor base of 440,000 registered members.
GCV has its own online co-investment platform, GrowthFunders, which facilitates raising capital for businesses to support growth and expansion.
An FCA authorised business, GCV has a growing network of professional and institutional investors who co-invest through GrowthFunders into high growth investment opportunities.
An expert in advising growing businesses and preparing them for fundraising through to incubating after the fund raise, GCV works in partnership with Maven Capital Partners, one of the UK's leading small cap private equity and property managers.
Maven manages the Finance Durham fund, along with other regionally focused funds, including the £57m Northern Powerhouse Investment Fund.
Crowdcube, which is also regulated by the FCA, has successfully managed more than 580 pitches to raise nearly £360m worth of investment for growing businesses.
Crowdcube's Adam Gillet said: "We are delighted to be working in partnership with the team at GCV. It fits well with Crowdcube's commitment to be at the heart of the Northern Powerhouse and to support fundraising for talented entrepreneurs in the regions outside the capital, as well as those within it."
"We have deployed over £40m of capital into businesses through our northern office, and the partnership with GCV helps us assess and assist an even greater range of companies. GCV's support for entrepreneurs means that by the time they reach us they are in a well-organised position with a clear plan for their equity crowdfunding round."
"We are delighted to see Intelligence Fusion live on Crowdcube. This represents our first campaign which incorporates the Northern Powerhouse Investment Fund and we hope to see many more."
The two platforms working together gives high growth businesses access to expert advice and guidance, to prepare them for investment, before being introduced to a combination of suitably qualified retail and professional investors, often co-investing alongside Venture Capital funds.
GVC's Norm Peterson said: "Our collaboration with Crowdcube is an exciting development for ambitious businesses that need investment for high growth. Now, they can benefit from our advice and mentoring, be introduced to our network of professional and retail investors through GrowthFunders, explore the opportunities represented by some of the funds managed by Maven and also gain access to a huge investor base through Crowdcube - who will not only be shareholders but also committed brand ambassadors. We are confident that this model will be an attractive fundraising option for many growing businesses.''
The two platforms have recently come together to raise £400,000 for Intelligence Fusion. The software-as-a-service business operating in the intelligence and risk sector helps security companies and global businesses manage risk. To date it has secured more than £160,000 of anchor investment through GrowthFunders, including £100,000 from Maven's Finance Durham Venture Capital fund.
GCV'S Craig Peterson said "We are delighted to have been working with Intelligence Fusion to anchor the investment in this fund raise. We are now collaborating with Crowdcube in the preparation and delivery of the co-investment campaign with the Growthfunders investment team working closely with the Crowdcube investment team to bring Intelligence Fusion to a wider investment base."
The Newton Aycliffe-based business, which was set up in 2014, has developed an online global intelligence and risk management system to collect, analyse and disseminate intelligence.
After successfully raising funds for proof of concept with GCV, Intelligence Fusion is raising capital to enhance and deepen the technology and intellectual property, as well as developing the sales and marketing team. It aims to be a global intelligence leader in five years with annual revenues of around £5.5m.
Norm Peterson added "Intelligence Fusion is a great example of what can be achieved by the partnership of GCV and Crowdcube. This has enabled the business to raise the capital it needs for its ambitious plans through the co-investment model, from a combination of investors investing as little as £10, professional investors buying several thousand pounds worth of shares to £100,000 from Finance Durham.''