Disruptive FinTech company offers new digital-first banking solution
The UK FinTech sector is worth an estimated £20 billion in annual revenues (source: Landscaping UK FinTech, UK Trade & Investment). Whilst it's traditionally not a very British trait to brag, the UK is currently the digital capital of Europe, and a leader when it comes to the creation, development, and growth of innovative FinTech companies.
At GrowthFunders, we like to support businesses of all sectors, but especially those who join us in the FinTech sector, particularly if they are based in the North East and doing some amazing things.
The UK is about to see the launch of its first, digital-first bank. Atom Bank's revolutionary banking solution will see customers exclusively using a mobile app, rather than high street branches. If you haven't already heard about Atom Bank, we're here to give you a heads up on this exciting new startup.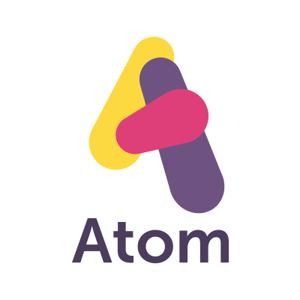 Atom is launching as a challenger bank to the ubiquitous high street branches or giants of banking, which includes HSBC, Barclays, and Lloyds, amongst others. The financial crisis left faith in banks at an all-time low, something Atom is keen to reverse by offering a disruptive, alternative banking solution.
In an industry which is often plagued with embarrassing computer errors caused by ageing systems, Atom's embracement of technology immediately stands out for all the right reasons.

It's fantastic to see a company with this level of drive and innovation launching in the UK. Interestingly, Atom Bank have chosen not to base themselves in The City, suggesting that the centre of the government's proposed 'Northern Powerhouse' is located in the North East – Durham City to be precise.
Team
With approximately 100 permanent and contract staff and plans in place to recruit at least another 60 people this year, Atom Bank is already well on their way to building a great team.
Anthony Thomson, founder and Chairman. A key member of the team that launched Metro Bank, he is also Chairman of the Financial Services Forum, the UK's leading membership organisation for senior FS industry executives.
Mark Mullen, Chief Executive Officer. The former CEO of multi-award winning telephone and internet bank, First Direct, Mark has 25 years of experience in the sector.
Craig Iley, Managing Director, Business Banking. Previously, Craig was the Regional Director of Santander UK and has over 30 years of experience in financial services.
David McCarthy, Chief Financial Officer. A chartered accountant and corporate treasurer, David has over 23 years of financial management experience in retail banks and building societies.
Funds raised to date
Last year, Atom raised £25 million to fund startup costs. The company received investment from some heavy hitters, including fund manager, Neil Woodford, veteran Venture Capitalist, Jon Moulton, and former Goldman Sachs asset manager, Jim O'Neill.
Prior to launching, Atom is hoping to raise a further £100 million to finance its balance sheet lending.
Achievements so far
As well as appointing some key figures in the financial services sector to their team, building the app required by a digital-first bank, and raising £25 million, Atom recently received a UK banking licence from The Bank of England.
This exciting development means that they are on track to launch by their predicted time of the second half of 2015. Atom is authorised and regulated by the Financial Conduct Authority (FCA) and the Prudential Regulation Authority (PRA).
Press coverage
Below, we've collected a number of stories outlining the journey of Atom Bank to this point. As the bank prepares to launch, this is just the beginning.
Note: to read the Financial Times articles, you'll need to subscribe to the newspaper online. If you already do, that's great, you'll see the full article straight away. However, if you don't, a pop up will appear once you click on any of the FT links below.
Atom Bank in the news:
No talking please: The new banks you cannot speak to

BBC - 29th January 2015 (by Brian Milligan, Personal Finance Reporter, BBC News)

Never again will you have to justify why you've gone overdrawn, or explain why that trip to Ibiza was essential spending…



Atom Bank investment wins deal of the month

Insider Media - 19th January 2015

A £25m equity investment in Durham-based Atom Bank ahead of its launch this summer has been named Insider's Deal of the Month for December. The company, which is set to become the UK's first digital-only bank, received the investment from Neil Woodford's CF Woodford Equity Income Fund, which has "become the cornerstone" of Atom's shareholder base…




Digital lender Atom hails 'seismic shift' to mobile banking

Financial Times - 14th January 2015

The chairman of one of the first digital-only lenders in the UK believes branches are now a 'remote' way to bank, despite being the co-founder of Metro, a lender intent on expanding its physical street presence...




Digital challenger bank Atom secures backing of Jim O'Neill

Financial Times - 4th December 2014

Jim O'Neill, the former chairman of Goldman Sachs Asset Management, has joined a number of high-profile investors to back Atom, the UK's first digital-only bank aiming to challenge high street lenders...




Investors pump in £20m to split Atom shares

Sky News - 28th October 2014 (by Mark Kleinman, City Editor)

The UK's first digital-only bank is tapping investors for tens of millions of pounds in funding ahead of a planned launch next year. Sky News understands that Atom, which will have no physical branches and focus on the internet and mobile apps to interact with customers, is raising approximately £20m from existing and new shareholders…



Atom bank set for Durham headquarters, firm announces

BBC - 18 July 2014

Durham County Council leader Simon Henig said the firm's decision had "the potential to be a powerful economic driver" for the county. Anthony Thomson, chairman of the Atom Board, said Durham had the "perfect combination of accessibility, talent and a fantastic working environment"…






Jobs created as UK's first exclusive digital bank to open headquarters in Durham

The Journal - 17th July 2014 (by Kate Proctor)

The pioneering 'digital only' Atom bank will open its new offices in Durham in September creating 160 new jobs by 2015. From senior financial managers and customer service staff to graduate trainee schemes, a full spectrum of job opportunities was announced by the bank's founder Anthony Thomson…





Founder of Metro Bank to go digital

Financial Times - 9th April 2014

The former chairman of Metro Bank, who for years championed physical bank branches, has made a dramatic change of direction with plans to launch a fully-digital lender...




Metro Bank founder goes digital with Atom

Sky News - 8th April 2014 (by Mark Kleinman, City Editor)
The founder of Metro Bank is switching his attention from high street to digital banking with secret plans for the launch of a new national retail and business lender...