The "what", "how", and "why" of building a diversified portfolio
Rise of the Online Angel Investor series: #7
Due to their very nature, online equity crowdfunding platforms attract investors who invest for very different reasons. Whilst some only join the platform in order to invest in a friend or family member's business, others are seasoned and experienced investors, each with their own investment portfolio.
What?
An investment portfolio is a collection of investments or assets held by an individual, network, or fund. So what is a "diversified" portfolio? This is a collection of investments made across a spread of different areas such as sectors, stages of growth, and asset classes. At a highest level of a diversified portfolio, experienced investors will invest in a range of asset classes and tax wrappers:
Property

ISAs

Pension

Listed stocks and shares

Gold

Bonds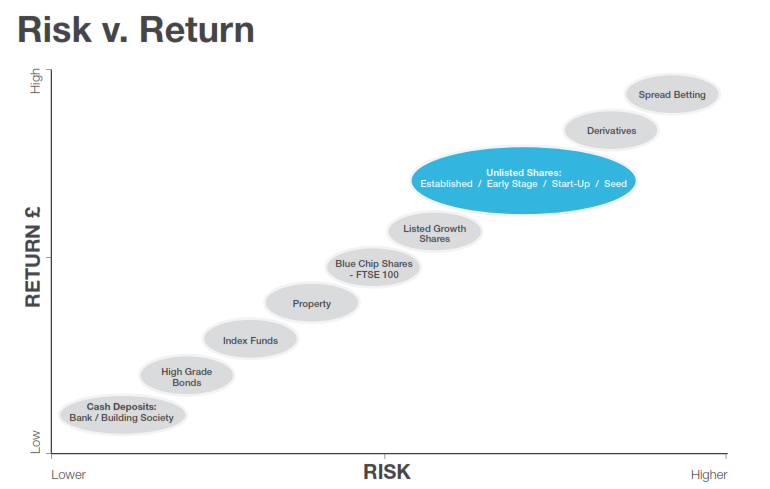 Diversification at this high level means that the portfolio is more protected against market fluctuations.
The same strategy is also true when investing in unlisted businesses. This asset class is made up of businesses at different stages of growth: start up, early stage, and the more established, which have usually been operational for over two years.
Just as is the case in listed businesses, unlisted businesses also cover a range of sectors (tech, leisure and hospitality, and finance) and spreading investments across a variety of types can help protect against sector-specific fluctuations.
Equity crowdfunding platforms, such as GrowthFunders, open up this space to a crowd of suitably-qualified online investors, whereas previously it was the preserve of angel investors.
This is the best performing asset class and if you get it right (meaning that you invest in some businesses with high growth potential) it can deliver excellent returns.
Investing in unlisted companies, like those you can find on the GrowthFunders platform, is a high risk strategy, but it also offers high rewards.
Some businesses will fly; some will fail, which is why it's important to build a diversified portfolio. A diversified portfolio means that you have a better chance of delivering the returns that investing in early stage businesses can deliver.
Experienced angel investors target a return of between 22% and 33% per annum, generally doubling their money in around 3 to 5 years. And their profits are generally free from capital gains tax!
This, along with the introduction of equity crowdfunding platforms and the changes in the UK regulatory framework, means that investing in early stage businesses is becoming more popular and accessible. For more information, please see the Nesta report, "Siding with the Angels".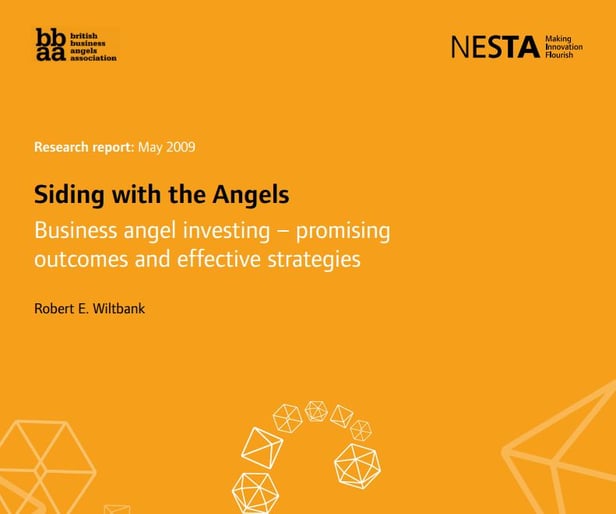 But how can you do that?
Spread the risk across sectors and growth stages. Building a diversified portfolio means not putting all your eggs in one basket. Don't just invest in unlisted companies; if you are going to invest in this asset class, make sure that it forms just a small part of your portfolio, as the right asset allocation can be the key to building a strong portfolio. Make sure you invest in other asset classes, such as those listed near the beginning of this post.
In this asset class, there will be failures. Unfortunately, that's just the nature of the start up and early stage business world. In fact, most start up businesses fail within their first three years of operation, with some not even making it past their first year. Some studies show the numbers are as high as 4 out of 5, whereas others suggest it is only 1 out of 3.
Whatever the exact numbers are, it's still something that you, as the investor, should take into consideration when looking at investment opportunities. This should influence the way you build your portfolio.
According to the "Siding with the Angels" report by Nesta, out of the ten businesses they recommend as the minimum number of unlisted companies you should choose to invest into, 1 or 2 businesses "fly", 2 or 3 do "ok", and the rest fail.
Again, if done properly, the returns can far outweigh the losses, allowing investors to generate around 25% ROI per annum, doubling their money in 3 to 5 years. Whilst investing in this asset class is high risk - it's also high reward.
You should also look to mitigate risk by investing in opportunities which offer tax relief on investments made into businesses which are SEIS (Seed Enterprise Investment Scheme) and/or EIS (Enterprise Investment Scheme) compliant. Read more about tax relief in blog #5 of our investor series - "What tax benefits are available to investors?"
Why do I need to mitigate risk?
Because investing in this asset class brings with it both high risk and high reward, steps need to be taken in order to mitigate the risk as much as possible. Building a diversified investment portfolio is just one step you can take and should usually be done in conjunction with other steps, which you can read about in our blog: What is the risk v. reward profile?
When deciding what investments should form your own portfolio, it is worth asking yourself whether you are looking for short or long term results? The answer to that question should point you in the direction of the best choice of investment for you.
If you are looking for short term results and returns on investment (ROIs), then investing in unlisted companies won't deliver that for you; it is a long term investment strategy. Making sure that you are investing in the right asset class for you and your needs is essential when constructing a "proper" portfolio.
But why do you need to mitigate risk by spreading your investments across different asset classes, growth stages, and sectors? In order to guard against unseen risks.
For example, when the UK economy crashed in 2008, listed share values in sectors such as house building, construction, and the banks plummeted and the sectors suffered greatly. If you had shares in some of these businesses, then your portfolio would have taken a bit of a hit.
However, if you have/had shares in more defensible sectors, such as energy or pharmaceutical businesses, might not have been hit as hard, share values won't have dropped as much.
The same goes for unlisted companies
Choosing to invest in businesses which are at different stages of growth and in different sectors means that you are more protected than you would be if you only invested in start up businesses in the technology sector.
Sometimes, businesses may not perform well or even fail for a number of reasons, anything from a dip in a market to the potentially wrong management team.
So protect yourself by building a diversified portfolio, whether dealing with unlisted companies, or at a broader level of different asset classes. The same rules apply.
How can GrowthFunders help you build a diversified investment portfolio?
Unlike other online equity crowdfunding platforms, GrowthFunders has been set up to bring you opportunities from more established businesses (possibly revenue-generating and profit-making, and therefore less risky), as well as those in the start up or early stages.
This is because we want to give online business investors the opportunity to invest in businesses at different stages of growth and take advantage of the associated tax breaks, alongside more experienced angels.
As well as bringing you businesses who are at different levels of growth, different parts of their journey, we also have businesses from a number of sectors: technology, leisure, and hospitality, etc. All of which come with their own risk/reward profile, and which is why you need to spread your investments across growth stages, sectors, and asset classes.
If you do it right, and choose the right businesses to invest into, the returns you make can far outweigh the losses, meaning that the rewards can far outweigh the risks.
So take a look at the businesses who are currently looking to raise equity finance on GrowthFunders and you might find that one or more would be the perfect addition to your strong and diversified investment portfolio.
---
GrowthFunders: Home of the online angels.