Jenna Taylor
April investor, alternative finance, and FinTech events
There are some fantastic investor events coming up in April. Below, you'll find a collection of the ones we thought you might be interested in.
To find out more about a particular event, just click on the relevant title below. Alternatively, you may wish to book tickets straight away, which you can do by following the second link in a section to be taken directly to the event's registration page.
April 11th
Innovate Finance Global Summit 2016

The Guildhall, Gresham Street, London. EC2V 7HH.

This event will see participation from 1000 key decision makers in FinTech and financial services, over 100 FinTech startups exhibiting, and a number of keynotes and panel discussions.
Speakers include Mariano Belinky - Managing Partner of Santander InnoVentures and John McLean - VP Global Blockchain Labs Engagement at IBM.
Click here and scroll down to buy tickets.
---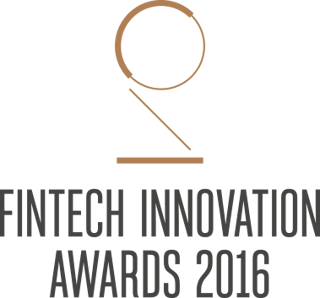 April 13th
The FinTech Innovation Awards

The Brewery, 52 Chiswell Street, London. EC1Y 4SD (SAT NAV: EC1Y 4SA)
These awards honour the highest achievements from the gobal financial and payments technology industries over the past year, celebrating teams and individuals who are blazing a trail within the sector.
Guests will experience an evening of celebration, networking, and entertainment.
---
April 15th - 16th
Property Investor & Homebuyer Show
ExCel, Royal Victoria Dock, 1 Western Gateway, London. E16 1XL.
The "must attend" event for anyone serious about making money from property investment. This is the ideal place to network, find up-to-date property market information, and buy property.
With over 130 exhibitors and 70 scheduled seminars, presentations, and panel debates, you'll find all the expertise and advice you need to make the right property investment decisions.
Register for your free ticket.
---
April 19th
Conference on European Alternative Finance and Marketplace Lending
One Great George Street, Westminster, London. SW1P 3AA.
This event brings together leaders in the alternative finance market and will provide comprehensive coverage on the new entrants into this growing market, including private funds, SMEs, structured finance investors, etc.
---
April 20th
The New Bottom Line: ESG as a driver of investment strategy and performance

Online event.

ESG has been described as the "new bottom line" by Goldman Sachs. This webinar exmines how incorporating environmental, social, and corporate governance (ESG) issues into investment analysis and decision-making processes can mitigate portfolio risk and enance performance.
This online event will feature a discussion, Q&A session, and speakers including Robert Walker - Director of Governance and Social Research at HSBC Global Banking and Markets and Detlef Glow - Head of Lipper EMEA Research at Thompson Reuters.

Register for this online event here.
---
April 23rd
Business Design Centre, 52 Upper Street, London. N1 0QH.
Dubbed the UK's largest event for private investors, the Master Investor Show is back for its 14th year, with last year's show seeing a record attendance of almost 4,000.
Hear from some of the UK's leading entrepreneurs as they discuss future trends, meet CEOs whose companies are looking for investment, and learn how to make the most of your savings.
Keynote speakers include Paul Lewis - renowned financial commentator and presenter of Radio 4's Money Box and Jim Mellon - one of the UK's most recognised entrepreneurs and investors and ranked 128th on the Sunday Times Rich List.
---
April 30th
Queen Elizabeth II Conference Centre, Westminster, London. SW1P 3EE.
This event has attracted a wide range of speakers, including Nigel Wray - one of the UK's leading entrepreneurs and Ed Croft - CEO of Stockopedia.
Buy your investor ticket here or click here to get your Golden ticket.