Intelligence Fusion: 52% funded and talking about their growth strategy
As a Portfolio Company of GCV, Intelligence Fusion ("IF") is a business we work closely with, supporting them with not only their current capital raise, but with their wider business function.
Having worked with Michael McCabe and the team at IF for several years and assisting them with their proof of concept round previously, we're pleased to have been able to support their significant growth between their first round and their current round - and we're really looking forward to following them in their next stages of growth and expansion!
What's next?
We'll continue to support IF after this Seed Round is completed, and will become an even more integral part of their strategic partnership network.
This round, which is taking place on Crowdcube and aiming to raise £400,000, will allow Intelligence Fusion to build the second iteration of the platform - IF2 - as well as expand the team and fully commercialise the business.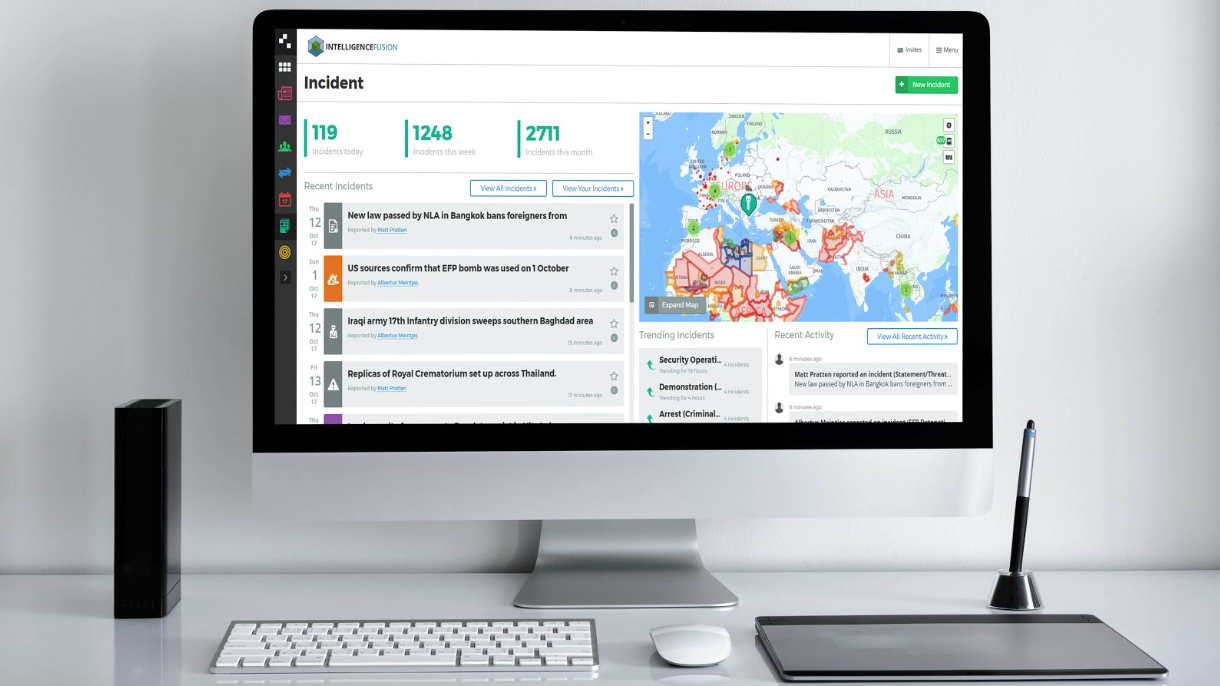 Campaign update
As you'll know from our previous communications, we're collaborating with Crowdcube to provide a true co-investment model.
The current IF round, which was anchored by GCV investors and the Finance Durham Fund via the GrowthFunders platform, has now reached the quantum of 52% funded, having gained 146 investors from the Crowdcube network since the campaign went live earlier this month.
There's still time to invest
Moreover, IF are in further discussions with several investor groups, networks and angel investors, whilst continuing to see daily traction on the platform.
And although this campaign is ongoing and conversations are in progress, there's still chance to invest through the GCV network.
If this is of interest and you would like to invest into Intelligence Fusion through GCV, please do contact us.
On-demand webinar: an introduction to Intelligence Fusion
Intelligence Fusion's first webinar provided a brilliant insight into the company and their investment opportunity, which being EIS-eligible, offers some particularly attractive EIS tax reliefs to investors.
In the 30 minute webinar, Michael McCabe (Founder and CEO, IF), Norm Peterson (CEO, GCV) and Dan Smith (Head of Digital, GCV) covered:
Michael McCabe's experience and his motivation for establishing Intelligence Fusion
The large-scale market problem that is directly addressed by Intelligence Fusion
An overview of the financial model for the platform
The considerable traction and progress to date
The ambitious plans for the next stage of growth
The full webinar and Q&A session was recorded, and you can catch up with it in full by watching the on-demand version at any time.
Upcoming webinar: Intelligence Fusion's growth strategy and 5 year plan
On Tuesday 7th November 2017 at 2pm (BST), Michael is joining us for his second interview as part of our investor series of webinars.
This webinar will delve further into Intelligence Fusion, focusing on their growth strategy, plans for recruitment and the plan post-investment.
In this 30 minute webinar, Michael McCabe (Founder and CEO, Intelligence Fusion), Norm Peterson (CEO, GCV) and Dan Smith (Head of Digital, GCV) will cover:
Michael's vision and plans to grow and develop Intelligence Fusion
How the large-scale market problem will be directly addressed by Intelligence Fusion 2, and the deeper technology stack
An in-depth overview of how Michael plans to scale the financials and grow both internal and outsourced teams
Norm's vision and commitment to work with Intelligence Fusion to exceed high growth plans
To register your attendance, simply complete the short form here.
This really is an exciting time for Intelligence Fusion and whilst we're keeping our network up-to-date every step of the way, if you have any questions on anything related to Intelligence Fusion, the Enterprise Investment Scheme or wider tax efficient investing benefits, please contact us.