Jo Bentham
Weekly Briefing: IHT cuts on the table, Zoopla releases latest housing market insights & VC investment remains stable
This week, we look at potential IHT changes ahead of November's Autumn Statement as well as recently released data on the Eurozone's economic standing, the performance and outlook of the UK housing market, and more.
UK Tax Update
Chancellor Jeremy Hunt considering inheritance tax cut
Global Economy
Eurozone inflation slowed more than expected in October

Source: Eurostat.
Venture Capital
Venture capital investment is stable in the UK, according to KPMG
Property
Insights from Zoopla's October UK House Price Index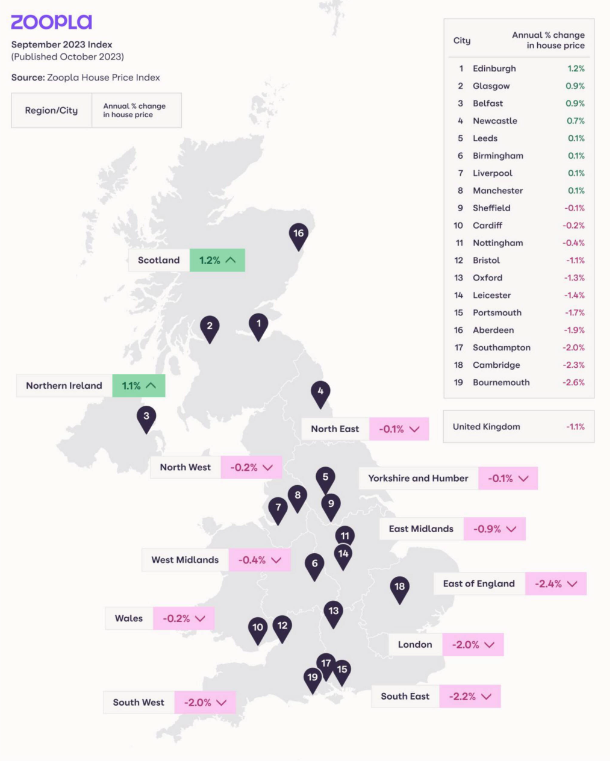 Source: Zoopla House Price Index.
A Final Note
Overall, whilst there are clearly still challenges facing both the UK and wider global economy, falling Eurozone inflation, stable VC investment and a fiscal standing that is potentially positive enough to result in IHT cuts from the Chancellor should provide some tentative confidence in the outlook.
At GCV, we remain committed to providing the latest insights into the investment and wider economic landscape in order to support investors in making well-informed decision when choosing where to allocate their capital.
If you would like to find out more about a number of effective investment strategies in 2023, discover our range of downloadable resources here.