Jo Bentham
Weekly Briefing: UK economy tracks to avoid recession, IHT receipts break records & new trading venue to boost startup liquidity
In this week's briefing, we take a look at a promising new forecast on the outlook for the UK economy from EY Item Club, several tax updates which see IHT receipts soar and the potential for a boosted annual ISA allowance, and more.
UK Economy
UK economy 'on course to avoid a recession', says EY Item Club
UK GDP forecast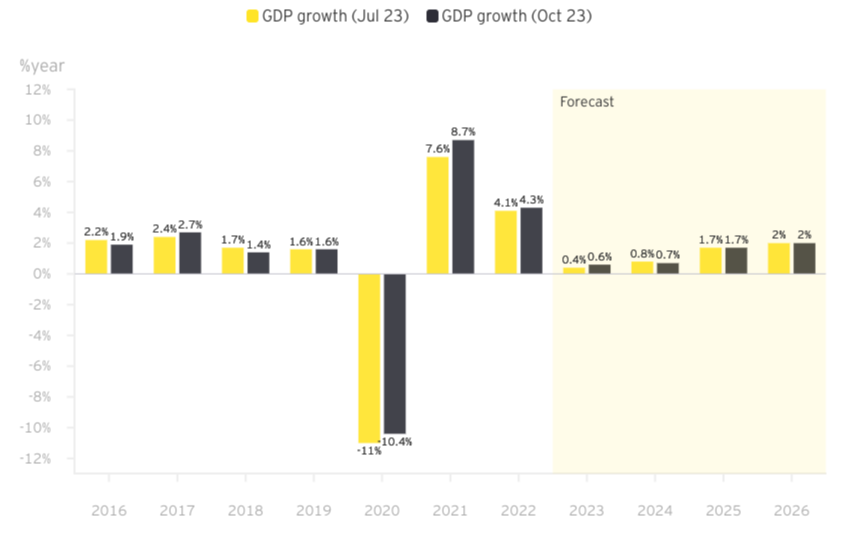 Source: EY Item Club Autumn Forecast 2023.
UK Tax Update
IHT receipts on course for record-breaking year as they rise again
An ISA allowance boost could be on the way for investment into UK companies
Private Markets
Will London's new trading venue boost liquidity for growth startups?
Private Equity
PitchBook's European PE Breakdown
PE deal activity by quarter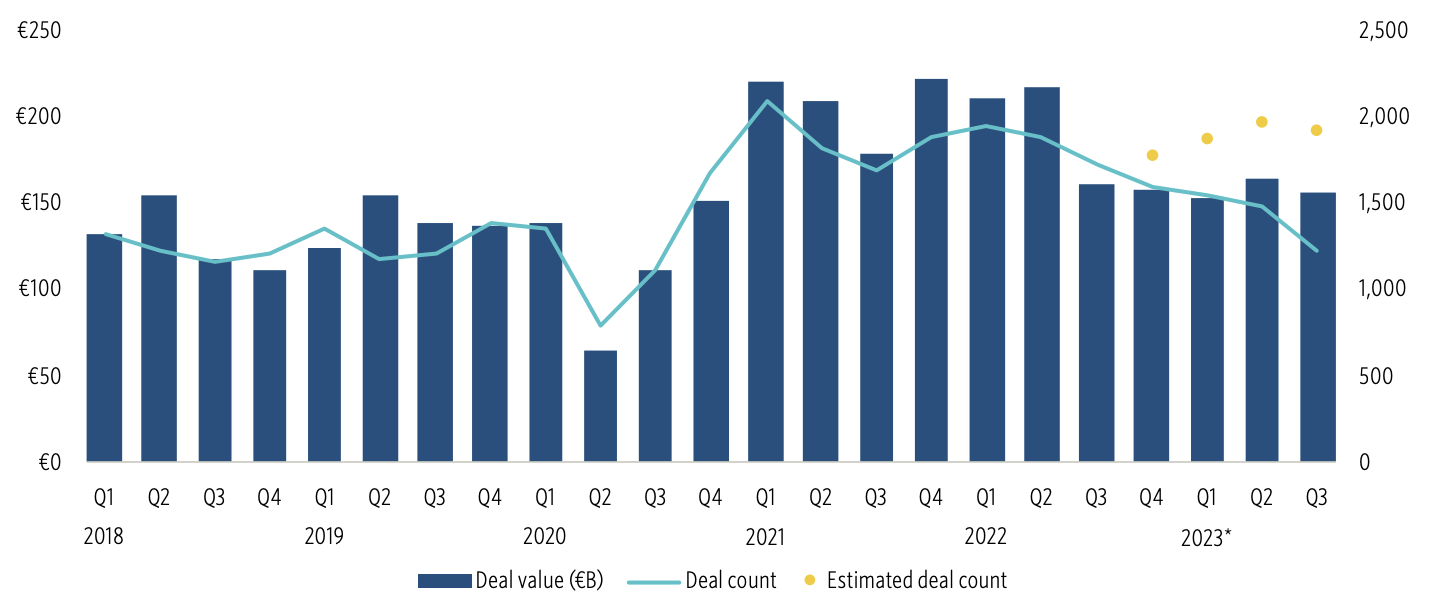 *As of Sep. 30, 2023.
Georgraphy: Europe.
Source: PitchBook.
A Final Note
Amidst ongoing challenges, there's more positive news this week as a UK recession no longer looks set in stone and a potential increase to the ISA allowance could be on the horizon for those looking to back Britain.
However, record breaking IHT receipts do once again highlight the need for investors to explore tax-efficient methods of protecting their assets, in turn enabling them to pass on more wealth to loved ones.