The Audience of the Future Challenge Facing Global Visitor Attractions
Customer expectations are changing. They expect more from their digital experiences. The visitor attraction market has been badly affected by the COVID-19 pandemic at a time when customers were already looking for new ways of engagement.
With over 5,500 recognised visitor attractions in England alone, how they respond to these changing expectations will in part dictate their future success. The global pandemic is clearly accelerating technology adoption but it's how that technology is deployed which will potentially make the biggest impact.
In this article CEO and Founder of GCV portfolio company "Fame Media Tech" explores the issues surrounding visitor, fan and customer loyalty in 2021 and beyond.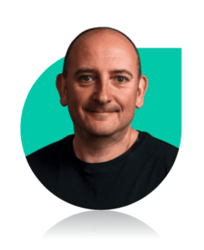 The Government's latest roadmap announcement on how we expect to come out of lockdown at least sets a clear path to allow the visitor attraction market to plan. Technology will undoubtedly play a key role in helping both visitors and operators manage their way back to a sense of normality, striking that balance between operational safety and enjoyment.
Many visitor experience markets are yet to exploit the new technology landscape to deliver highly personalised and customisable technology solutions that meet these audience of the future expectations. One thing that we've seen from COVID-19 is a higher level of technology acceptance and a heightened awareness of the art of the possible when it comes to technology adoption. For a number of years, the visitor attraction market has been exploring new ways to enhance engagement and build visitor loyalty through technology.
Whilst some businesses have viewed this as a "nice to have", often prevented by the high level of investment and the uncertain pay back period of technology investment, many are now reviewing their digital engagement strategies as they recognise it as "business critical" planning for the future.
The arrival of 5G and improved data networks are leading us to consume more content than ever for less cost. A recent Ericsson Mobility Report indicated that 63% of all mobile traffic is now consumed as video content with this set to grow to over 75% by 2025.
So how are visitor attractions taking advantage of the audience of the future revolution to meet our changing expectations and what have they learned from the pandemic?
In many cases the basic lack of visitors has led many attractions to re-evaluate their visitor communication strategies. Whilst heightened use of social media has played a vital role in giving attractions a platform to engage, how well has it performed to continue to help build and enhance the customer experience and help build brand loyalty, or in some cases has this just been the best they could achieve given the most difficult circumstances they were operating in?
According to a report by Walker, customer experience has now overtaken price and product as the key brand differentiator yet currently only one in ten organisations see themselves as 'very advanced' in respect of customer and visitor experiences.
By the very nature of what visitor attractions aim to achieve, how can they best react but more importantly plan for the future to give the visitor that more immersive, personalised experience that they expect from the technology available.
We've all seen improvements in visitor attraction technology over recent years and how this is playing a part in making our visits more enjoyable. From queue busting to pre-order, seamless ticketing to beacon activated messaging and special offers, the horizon is changing. But is it changing quickly enough to keep up with our expectations and how will it continue to move forward to meet our audience of the future's needs?
I read with interest a recent article from Blooloop which featured Tilak Mandadi, head of digital and technology for Disney Parks Experiences. He referred to the "theme park metaverse" at this year's International Association of Amusement Parks and Attractions conference, where he described "connected park experiences that transcend the physical and digital barrier and unlock new layers of storytelling".
During COVID-19 Disney have continued to innovate, bringing enhanced experiences directly to their audiences. They started by maintaining a meaningful connection with their guests at home through their mobile experience, blogs and of course social media.
Through these digital tools, Disney guests were able to maintain that Disney Parks connection. He sees a future just around the corner where connected technology combines with innovation in digital media and extended reality to enhance the Disney experience even further.
Interestingly he quotes that whilst technology help to enable these experiences, they never get in the way of the experience itself.
For many in the market this presents a challenge. How, in even a small way, can attractions of all sizes follow Disney's lead to start to enhance their visitor experience through technology investment cost effectively?
Some mobile optimised experiences strive to increase engagement, yet lack technology and content innovation, falling short of meeting both audience and client expectations.
We know we're all consuming more content than ever on our own devices – The 2020 Ofcom UK benchmark has shown that over four-fifths of time spent online is now spent on mobile devices.
When it comes to providing a positive experience across different channels, mobile digital customer and visitor experience is expected to soar. 77% of UK respondents to a Vanson Bourne survey on behalf of Acquia said their digital experience with brands has already started to change since the start of the pandemic.
The challenge is to migrate the visitor experience from just passively consuming marketing messages to participating in a brand experience. Not unlike Disney, thinking about how we can use tech, digital and data to unlock storytelling and personalisation to improve visitor brand loyalty.
Fame Media Tech is on a mission to transform customer experiences through mobile and content technology to help the entertainment, sport, visitor attractions, hospitality and retail sectors create more engaged and loyal customers, fans and visitors. Fame Media Tech
Launching the n-gage.io platform, a cost-effective immersive experience solution for visitor attractions, Fame Media Tech are beginning to address these market challenges, whilst also better preparing businesses to stay more connected to their audiences of the future.
Now Live: SEIS Eligible Investment Opportunity
GCV portfolio company Fame Media Tech have launched a £150,000 SEIS Eligible investment round on the Growth Capital Ventures Co-investment platform. Funds from the raise will enable Fame Media Tech to progress with product development including the build of the engage io platform.
Discover More: Download The Fame Media Tech Investment Memorandum