Investment opportunity Hive launches equity crowdfunding campaign
Please note: this investment opportunity is now closed. To be informed of future funding rounds, please make sure you are a GrowthFunders member. You can do that here.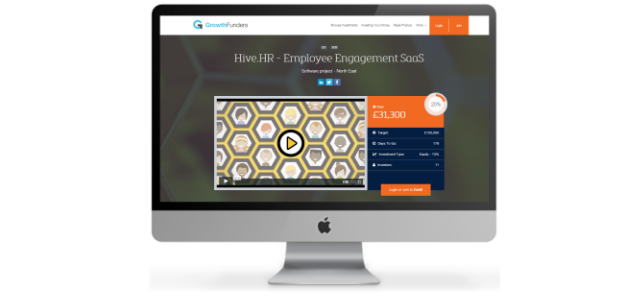 This investment opportunity is SEIS compliant and the team is looking to raise £150,000.

This exciting tech startup has spun out from Visualsoft, a leading North East-based ecommerce company. Cloud-based, Software-as-a-Service proposition, Hive, will be the first business to launch from Visualsoft's Innovation Lab, an incubator division which utilises Visualsoft's talent, ideas, and transferable knowledge to ideate, launch, and grow new technology startups.

We'll be keeping you up-to-date with all of the latest news from this newly-listed investment opportunity. In the article below, you'll find news of the launch of Hive's equity crowdfunding campaig.
Leading software company partners with equity crowdfunding platform to fund innovative tech spin out.
An award-winning, North East software company, Visualsoft, has partnered with equity crowdfunding and co-investment platform, GrowthFunders to raise £150,000 for an exciting tech startup.
Originally designed for use within the Visualsoft office, Hive is a cloud-based software solution which measures employee engagement and has been developed to increase motivation and productivity in the workplace.
After seeing a 30% improvement in the motivation and working culture within Visualsoft, following the implementation of Hive, the team decided to incubate the new business in their newly-formed Innovation Lab.
"We recently launched an Innovation Lab which is where new ideas that come from within the business, or people close to us, come to fruition. The Innovation Lab allows us to incubate great ideas and spin out disruptive, scalable, technology-based startups. Hive is the first business to be incubated in the Innovation Lab and has been spun out from software we initially created for use within Visualsoft."
John Ryder, founder of Hive and Head of Innovation at Visualsoft
Or visit Hive's pitch page now to view their video, download their supporting documentation, and find out more about this investment opportunity.