A look back at 4 EIS opportunities
As an FCA authorised fintech firm, Growth Capital Ventures (GCV) have been providing experienced investors with access to high-growth investment opportunities across three asset classes of Venture Capital, Property and Private Equity for the past seven years.
Below we take a look back at four EIS-eligible opportunities from GCV's portfolio – Hive.HR, QikServe, Intelligence Fusion, and GCV itself – and explore the their unique propositions, previous opportunities with GCV, and positive impacts they contributed throughout the pandemic, especially.
Hive.HR
Hive.HR – established in 2015 – is an employee feedback platform used by the likes of Travelodge, Hermes, BrewDog, Northumbria Police and River Island to improve employee engagement levels by harnessing employee feedback to navigate change and make data-driven decisions about the future of their organisations.
Hive enables their clients to easily gather and action employee feedback through timely surveys and always-on features, while being supported, guided and upskilled by team Hive.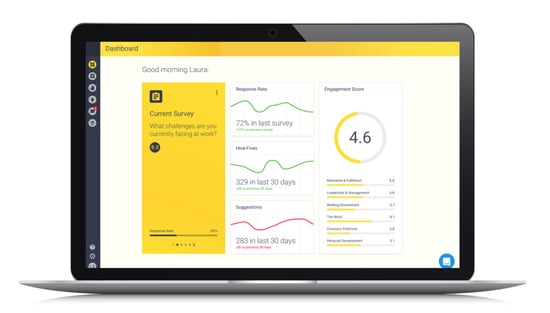 Hive.HR at a glance:
Sector – HR tech
Product – Employee feedback platform and people science
Business model – Software as a Service (SaaS)
Total investment to-date – £3.6 million across three funding rounds
Latest investment – June 2018
Asset class – Venture Capital
To-date, GCV have provided strategic and corporate finance support to raise three rounds of funding for Hive.HR, totalling over £3 million.
And G-Labs, GCV's in-house venture builder team, have provided post-investment support to work directly with the CEO and senior management team to shape and implement Hive's growth strategy.
Now employing over 40 members of staff, Hive.HR is continuing to prove its value proposition to customers.
Hive are dedicated to supporting their clients in becoming employers of choice in their field and ensuring every employee's voice is heard. And as the COVID-19 pandemic hit, they were needed more than ever by businesses looking to manage change and ensure support is on hand for employees during the challenging period and beyond.
To do this more effectively, Hive adapted and deployed new features to their software.
This included:
My Hive – an employee-facing extension of the platform that gives employees the ability to raise concerns, ask questions, submit ideas or respond to surveys without being prompted.
Suggestion tracking – Hive's suggestions feature has been developed further so that HR teams can tag incoming suggestions, meaning they can be processed even more efficiently.
Hive.HR was also one of 25 North East companies who have collectively received investment totalling £10 million from the North East Fund since the UK went into Coronavirus-related lockdown in March.
QikServe
QikServe is a multi-channel guest self-service platform, allowing guests the convenience of ordering and paying for their food and drinks whenever and however they want.
QikServe at a glance:
Sector – Fintech
Product – Guest self-service platform
Total investment to-date – £2.6 million
Investmentdate – September 2018
Asset class – Venture Capital
GCV co-invested into QikServe in 2018 alongside Maven Capital Partners in a funding round that exceeded it's initial target and resulted in a fund raise of £2.6 million.
QikServe is built on the understanding that we're moving closer and closer to a cashless society – especially in the aftermath of COVID-19 – and was designed to enhance the guest and customer experience by shortening queue times and speeding up transactions.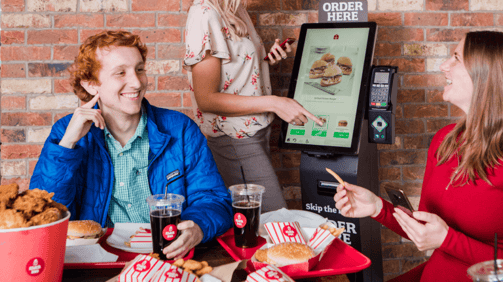 This, in turn, encourages repeat visits and has seen an average transaction increase of 20% for outlets now utilising QikServe.
COVID-19 amplified the need for self-service platforms such as QikServe in the hospitality sector, with QikServe reporting a 76% increase in transaction volume during the crisis.
QikServe was fast to react to operators' urgency in finding solutions that allow them to trade under social distancing restrictions, aiming to minimise cash handling and address customer safety concerns.
By April, customers began to include larger chains such as TGI Fridays and Tesco Eastern Europe. And in June, QikServe teamed up with Britain's biggest motorway service operator, Moto, launching a click and collect service at 48 of its sites around the UK.
Intelligence Fusion
Intelligence Fusion is a SaaS provider of geopolitical risk management solutions for global businesses, delivering enhanced threat intelligence and situational awareness to security teams using state of the art software.
Intelligence Fusion at a glance:
Sector – Software and big data
Business model – Software as a Service (SaaS)
Total investment to-date – £1.1 million across three funding rounds
Latest investment – December 2019
Asset class – Venture Capital
Intelligence Fusion now supports some of the world's leading brands with real-time data and insights to help protect people, assets and reputation. Clients of Intelligence Fusion include BASF, Henderson Risk and Metropolitan Police.
GCV's investment team provided strategic and corporate finance support to raise three rounds of funding, totalling circa £1.1 million to-date.
G-Labs also provided intensive support to develop and launch IF2, a highly scalable software-as-a-service and big data solution.
As COVID-19 began to spread across the world, Intelligence Fusion's reporting on the pandemic was vital to its clients. The focus was to provide organisations with a comprehensive picture of how COVID-19 would impact their businesses both short-term and long-term.
Intelligence Fusion was able to provide clients with up-to-date insight into political developments, travel information and the wider societal and economic impacts.
The survival of many of Intelligence Fusion's clients depended on the quick, accurate and widespread data provided by the platform.
Over the past 12 months, Intelligence Fusion have noticed several significant milestones, including:
Ex-Microsoft Director, Robert Hayes, announced as new Chairman
Receiving the North East Business Innovation Award
A £600,000 investment from the Finance Durham Fund to enhance the existing technology and increase capacity across intelligence, sales and marketing
Securing an eight year deal with one of the world's largest oil and gas corporations
Growth Capital Ventures
Launched in 2015, GCV has evolved rapidly over the last seven years, but the mission has remained focused: to back the game changers, innovators and value creators. Those who make a positive difference to the way we live and work.
GCV operates across three core units, working cohesively to drive growth, create value and deliver impact:
A private investor network (G-Ventures), bringing private investors and institutional investors to co-invest in growth-focused investment opportunities.
A venture builder unit (G-Labs), investing capital, knowledge, experience, ideas and infrastructure to help tech entrepreneurs incubate business opportunities in high-growth sectors. Taking their ideas from concept to launch, scale, maturity and exit. Providing the G-Ventures investor network with access to well structured, high-quality investment opportunities.
A specialist fintech software division (Quva), building online investment and reporting platforms providing an end-to-end solution for investment managers and investor clients.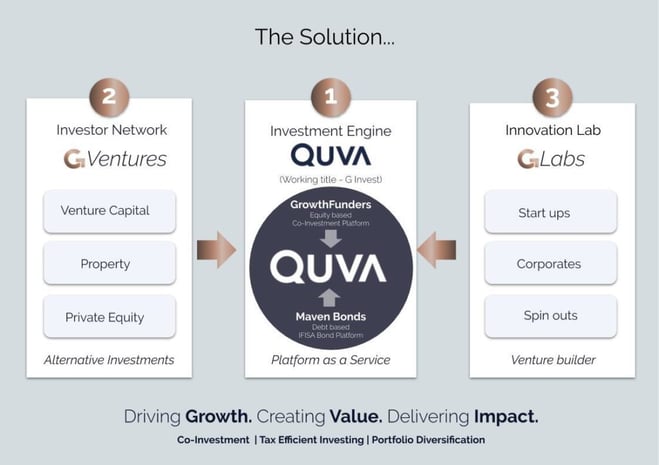 Over the past seven years, GCV has facilitated more than £50m of investment into ten high-growth businesses across a number of investment rounds, also contributing to the creation of more than 700 new jobs.
Craig Peterson, Co-Founder and Chief Operating Officer at GCV, said:
Through our business divisions we've developed a powerful approach to creating, launching and scaling high-growth businesses.

We have the capability to support the start-up and expansion of several ventures that have the capacity to add real value to the UK's tech industry. This sector will be vitally important to the UK as the economy tries to recover from the devastating impact of the Coronavirus.

Our aim now is to invest in and support exciting new projects that can build, launch and scale businesses, creating much-needed jobs at a time when employment is falling due to COVID-19.
Over three funding rounds, GCV has raised capital from both institutional investors and members of GCV's private investor network.
Launching its most recent funding round in 2020, GCV set up the raise with the goal of providing intensive support to high-growth startups, creating hundreds of new tech jobs within the North East at a time where tech SMEs have been deemed "crucial" to a post-Covid recovery.
Having exceeded the initial target of £1 million with over £1.2 million raised, GCV successfully overfunded the opportunity enabling the firm to kickstart its next stage of growth